Even though Matthew Parent and Vanessa Brooks both attended Tech, they were never close in college. Now, they live on opposite sides of the country — so, what brought them together this past September at the ECU vs. Virginia Tech game?
It all started with a Facebook post.
While Matthew and Vanessa were not in the same graduating class at Tech, they did have one thing in common — they were both brothers of Theta Chi.
Three months ago, Vanessa posted in their personal Theta Chi Facebook group — the first time that Matthew had heard from Vanessa in about four or five years. 
"The post essentially said that this has been a really rough time for her, but that she is transgender," Matthew said. "If you don't want to be my friend, that's totally fine just go ahead and delete me, but if you do then I would love to catch up."
Since graduation in 2011, Matthew has led quite a number of lifestyles — from living in a van, to traveling to southeast Asia to the present, where he lives in Bent, Oregon, making adventure documentaries for a living. 
When Matthew saw Vanessa's post, he instantly saw a story that had to be told. He reached out to Vanessa, first to catch up after all those years, and then to express interest in making a short documentary about her transition. 
"He Facebook messaged me out of nowhere, and I was a little taken aback as to why anyone would really care. I didn't think it was that important," Vanessa said. "But then I thought it would be a good opportunity to make transgender people more visible in the public eye."
Pre-acceptance
The road to self-acceptance was not easy. According to Vanessa, before she came to terms with who she truly was, she was drinking to excess every evening with the goal of blacking out to numb the pain.
"The past two years have been really, really tough. I was seeing myself every day as a woman, but I still wouldn't accept myself as one," Vanessa said. 
Eventually, Vanessa began to self-harm, which is when she reached out to a therapist for help. 
"With the help from (my therapist) and some support of the early friends, was when I wrote in my journal at the time, literally screaming it on paper: 'My name is Vanessa. I am a woman,'" Vanessa said during the documentary. "And the relief I got from writing those words was single-handedly the best thing I've ever (experienced) in my life." 
Homecoming
Fast forward to the end of September when the two traveled to Blacksburg to film the documentary.
About three minutes in, the film shows Vanessa walking down the street toward a house that is shared by brothers of Theta Chi — her feelings of uncertainty and anxiety almost radiating through the screen. 
Then, she caught a glimpse of a familiar face.
"Kumar!" Vanessa exclaimed as she approached the small group huddled out front of the house.
He turned around, and it was as if nothing had changed.
"Hey, what's up man? Gimme the real thing," Kumar said as he brought Vanessa in for a hug.
After the initial greetings — and shock — from her fellow brothers, they invite her inside for a beer. It's business as usual.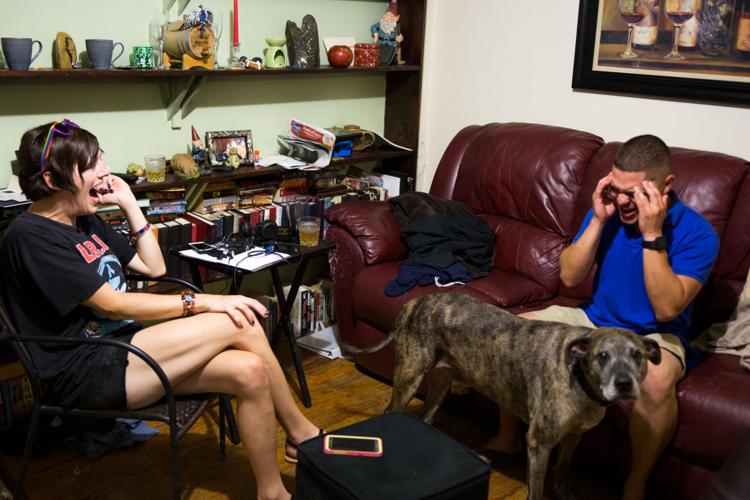 Even though Matthew was behind the camera, he also felt that nothing between him and Vanessa had changed despite her transition. 
"To me, Vanessa is still really the same god damn person," Matt said. "If you watch the film, she's playing video games, she's drinking beer with the boys — she just always identified as a woman."
According to Vanessa and Matthew, Kumar's warm response was not alone. 
"All my brothers (whom I've come out to) accept me for who I am," Vanessa said. "I can go out and hang out with them, and that's the weirdest thing; because you don't see fraternities in that kind of mindset. Everybody is just happy. I'm happy, and that's it."
The Present
With the help of some old friends, her fraternity brothers, her therapist and Matthew, Vanessa has finally comes to terms with who she truly is.
"As soon as I came out to myself … everything finally made sense in a way that I hadn't experienced before, and it was kind of earth-shattering," Vanessa said. "I have a confidence that comes from within now, not from relying on other people's validation."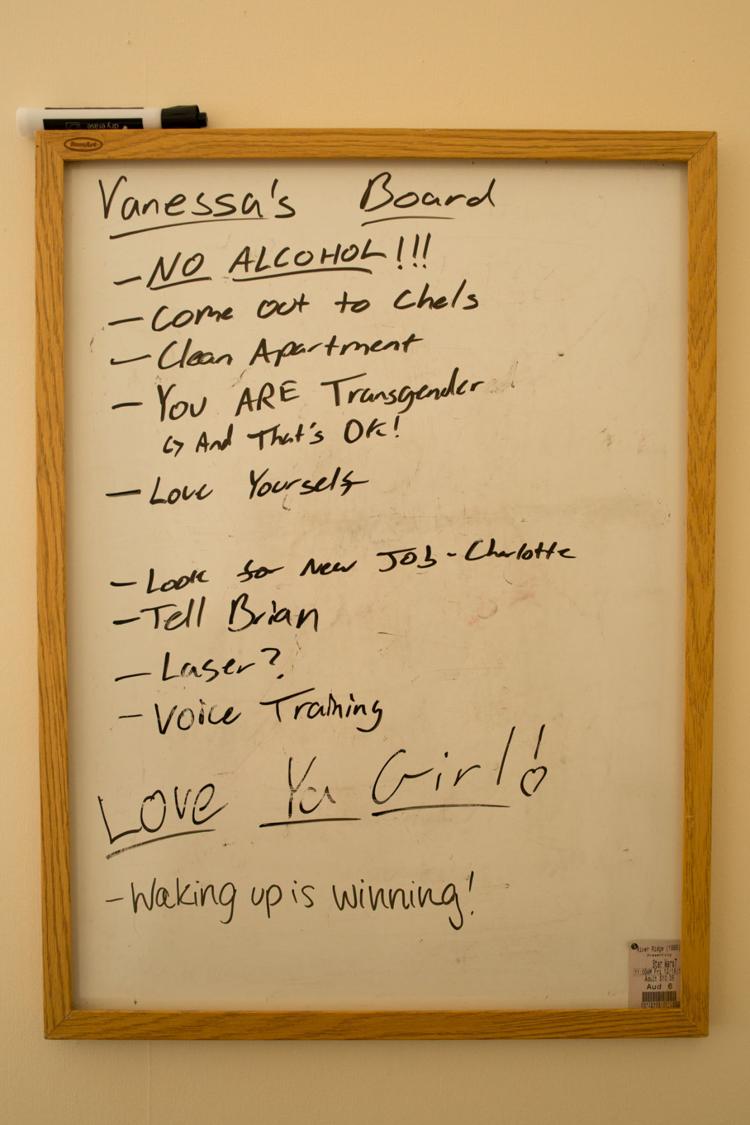 Near the end of filming, Matthew asked Vanessa one question that put everything into perspective for him.
"I asked her, 'When did you become transgender?' and she said, 'Matt, I've always been transgender," he said. "I think that was probably the most powerful thing I could ever hear — that she has always been this way and has just recently accepted it."
The Virginia Tech chapter of Theta Chi was unavailable for comment. 
The documentary can be found on the Stateless Facebook page.
If you or anyone you know is struggling with depression, self harm or their own personal transitions, resources such as the Cook Counseling Center and the Intercultural Engagement Center may be able to offer help.