Laundry room love
Alicia and Corbin Stone met one fated day in the Terrace View laundry room in 1989, but their love story begins with Alicia's parents 21 years earlier at the German Club formals. Alicia's mom was visiting Blacksburg from Texas when she was set up on a blind date with a cadet, Alicia's father, in February of 1969. Little did they know that this would lead to a Hokie tradition.
After marrying eight months later in October 1968, Alicia's parents began their lives together at Terrace View. Alicia was born in 1969 and lived there until she was 3 years old.
"When I was growing up, my dad brainwashed me to be a Hokie," Alicia said.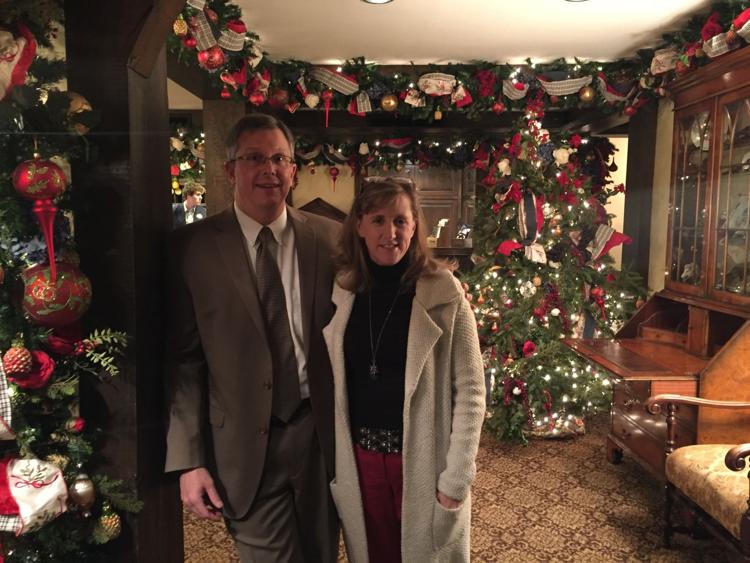 Years on down the road, Alicia was back at Terrace View, this time as a student studying accounting in 1989. One day Alicia was doing laundry, and after she put her clothes in the only working dryer, she went out shopping for the day. When she came back for her clothes, she saw Corbin for the first time. With her underwear in hand and laundry on the ground, Corbin was caught. Three months later, Alicia's roommate invited her to do shots with some friends upstairs. Lo and behold, there was her laundry room love.
They've been together ever since, marrying in 1991, which was also the year they graduated. Alicia and Corbin have three kids, one of whom, Grayson Stone, is a junior here at Virginia Tech.
New phone, who this?
Hokie House is a staple in every legally aged Virginia Tech student's liquid diet. It turns out it's also a staple in Augusta and Kevin Bowen's Hokie love story. Augusta, a class of 2013 alum who studied English and professional writing, and Kevin, a Pamplin student who graduated in 2011, didn't get it quite right the first time, or the second time for that matter.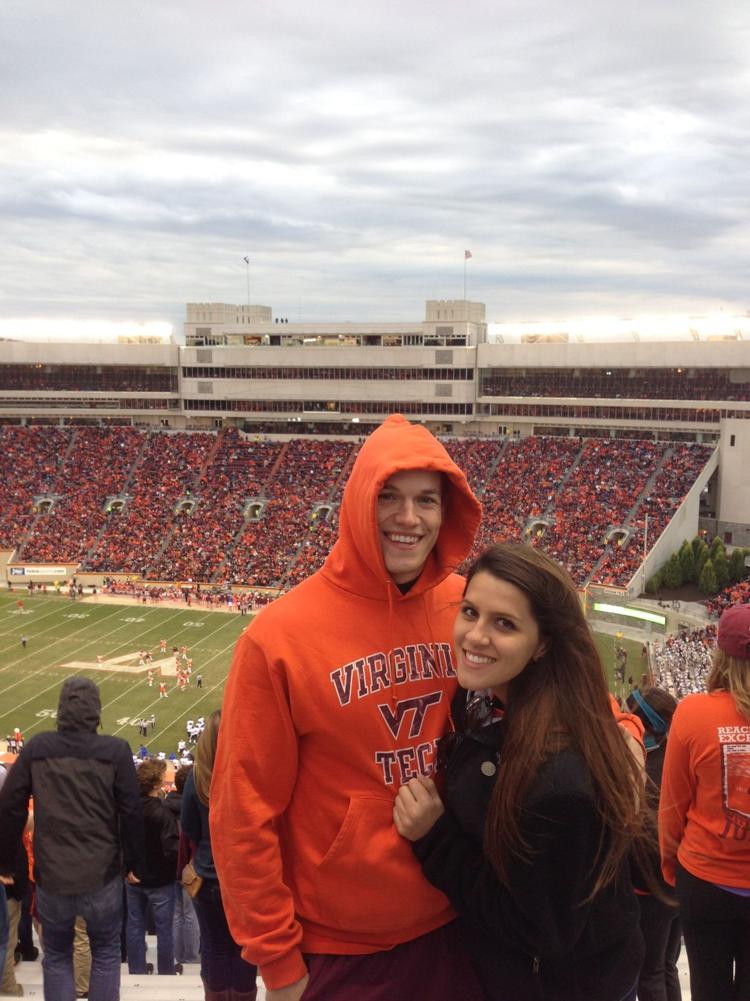 Kevin and Augusta had a mutual friend in her best friend and roommate, and they were all out together playing a few games of pool at Hokie House. However, they were quickly separated by a girl in their group storming out of the bar, tears streaming down her face from some drama. Overall, it sounds like a normal night downtown. All they had to go on after that were names, but apparently that wasn't enough for Kevin the second time around.
Night number two comes and Augusta is back at it at Hokie House when she sees Kevin at the bar. After talking to him for a minute, it was pretty obvious that he didn't remember her name. The hint that finally tipped him off was "the Masters," which is played in Augusta, Georgia.
 "I guess, maybe, I gave him my number that night," Augusta said.
The third night kicked off at Champs when Kevin saw Augusta from across the bar and texted her. Augusta replied to the unknown number, "I got a new phone, who is this?" After her response, Kevin found her at the bar and asked about her new phone, which didn't exist. After they laughed it off, she beat him in pool and darts, a feat she hasn't been able to do again. They've been together ever since and got married in 2015.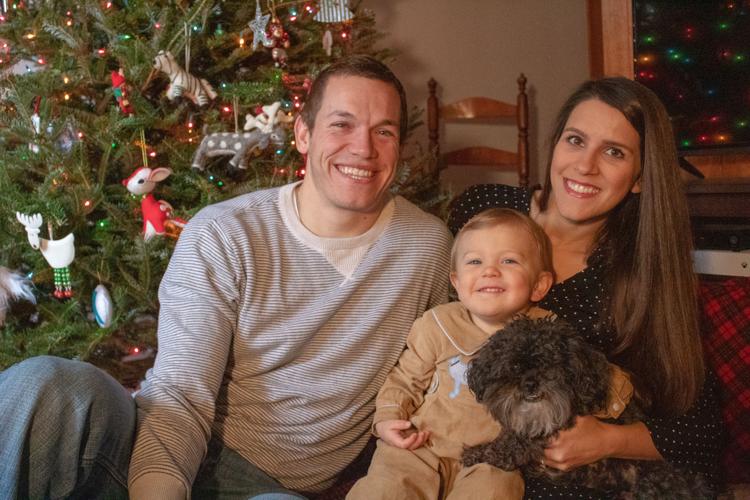 Something unpredictable
This story comes from one of our own writers at the Collegiate Times, Dylan Hanes, a first-year grad student studying national security. He met his now fiance Amanda, an alum who studied interior design and theater arts, in 2014 while they were both studying abroad in London.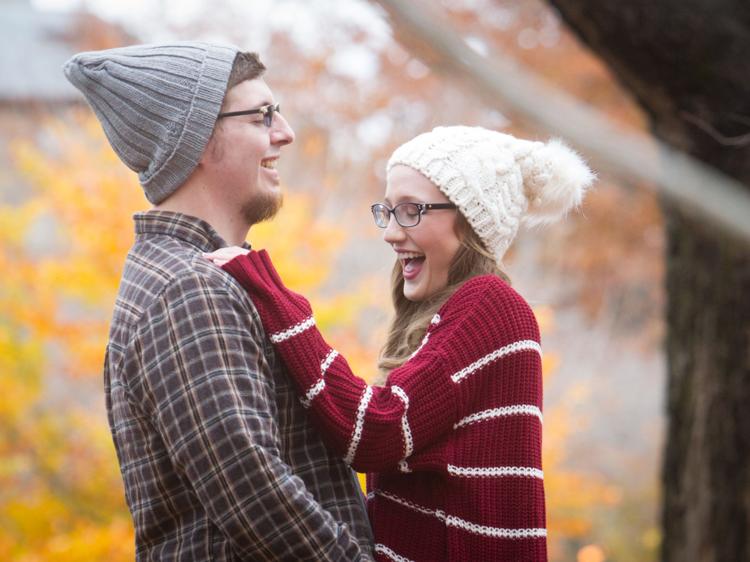 "The Victoria and Albert Museum was the first place that I really remember thinking that 'this is a cool person. I could really spend time with her and be with her,'" Dylan said about one of their first encounters.
When they were walking back from the museum, they hit another turning point, a fork stuck in the road: A street performer was playing Green Day's "Good Riddance" in the underground, and they were having the time of their lives as they sang along, discovering each other's love for the band. But, alas, they had to return to America, where Amanda had a boyfriend at the time.
A few months went  by, though, and Dylan and Amanda figured out that they shared a class. By then, Amanda and her boyfriend were broken up and she was looking for a friend. She and Dylan spent "every day together for a month" before he asked her out on Nov. 7, 2014. They now have a dog together, a husky shepherd mix, and are getting married in August.
Love notes
Out of a 300-seat classroom, Matthew Arnold, a class of 2012 mechanical engineer, decided to sit next to Janice, a food science and technology grad student, during their music appreciation class in spring 2011. This one event, while seemingly insignificant at the time, was the catalyst for their love story. After sitting together for months, they finally decided to exchange names. They then became good friends and loved going to basketball games and hanging out at apartments together, but then summer came and they were separated for a few months.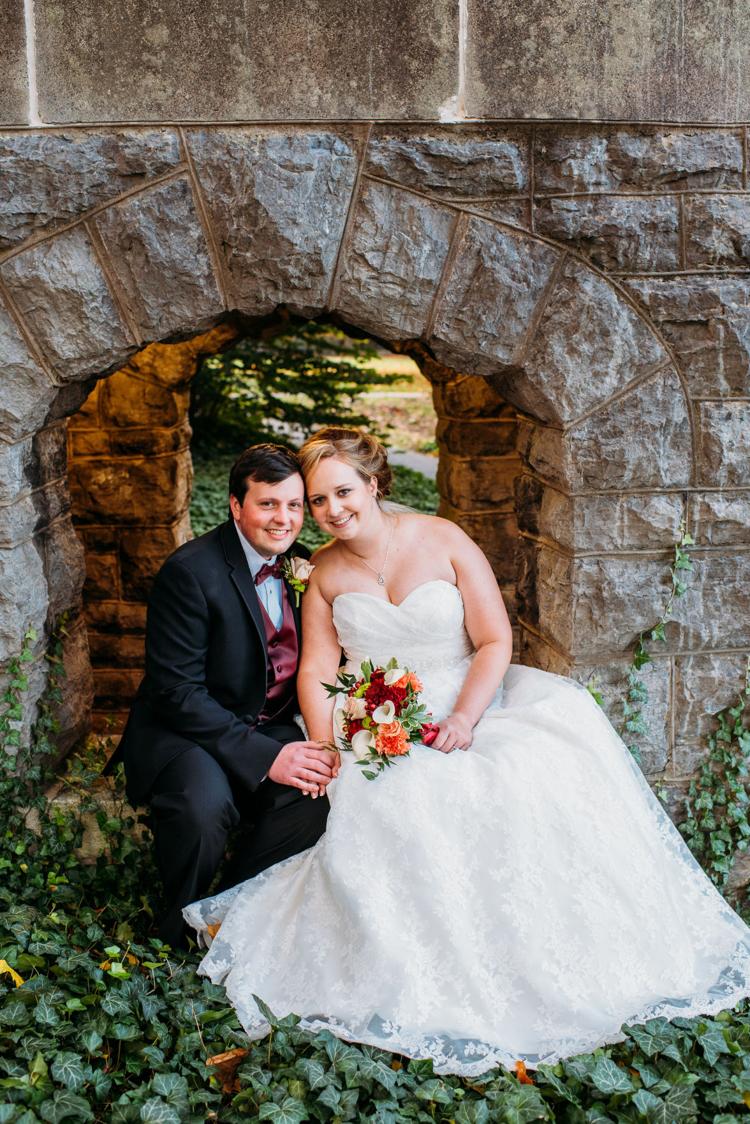 When they returned in the fall, they always went to football games together, as they were, and still are, big Hokie sports fans. Finally, in October 2013, Matthew asked Janice, "What are we doing?"
"I guess you're my boyfriend."
"I guess you're my girlfriend."
They've been together since then. While they were dating through undergrad, they would park near each other when going to class, leaving cute love notes on each other's cars. Then, in November 2015, they were walking back to the car after the Duke football game when Janice noticed a note attached like they used to do. Matthew proposed to her there after she read the note saying, "Will you marry me?" She accepted and they were married in October 2016 in War Memorial Chapel.
"I didn't even know I was gay."
Olivia Chowning, a senior in human development, and Jesse Acfalle, a senior in computer engineering, both worked at Hokie Grill at the end of first semester their sophomore year. After seeing her at work, Jesse sent Olivia a message on Facebook because she wanted to be friends – Olivia wasn't out at the time. When she did come out, though, they quickly became close. They would give each other relationship advice, and Olivia even helped Jesse when she was in a toxic relationship. In the middle of a cold February night, Jesse texted Olivia because she was arguing with her girlfriend. Olivia quickly came over to support her friend, and they ended up taking a 9 mile walk that night while talking it out.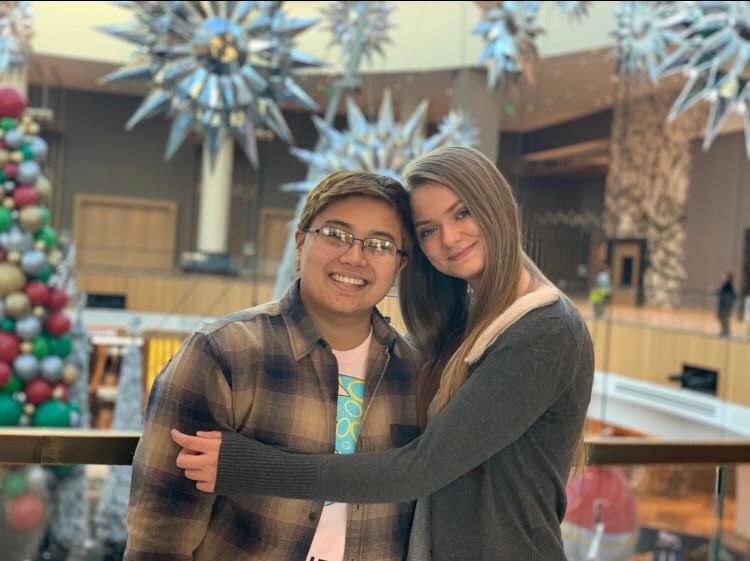 "We would go through any length to hang out with each other without a beat," Olivia said.
Soon after Jesse got out of her toxic relationship, she and Olivia began dating. "I didn't even know I was gay. She says she has a really good gaydar," Olivia said. They've been together since.
The news never sleeps
Andrew Phelps, a senior in computer science, met Izzy Rossi, a junior in multimedia journalism and managing editor for the Collegiate Times, second semester of his junior year.
Around midnight one evening, Andrew heard loud sounds, so he went outside to investigate. At the bottom of a hill behind his house, there was a man stuck in a fence. Izzy had also come outside because of the noise, and Andrew and Izzy learned they were neighbors.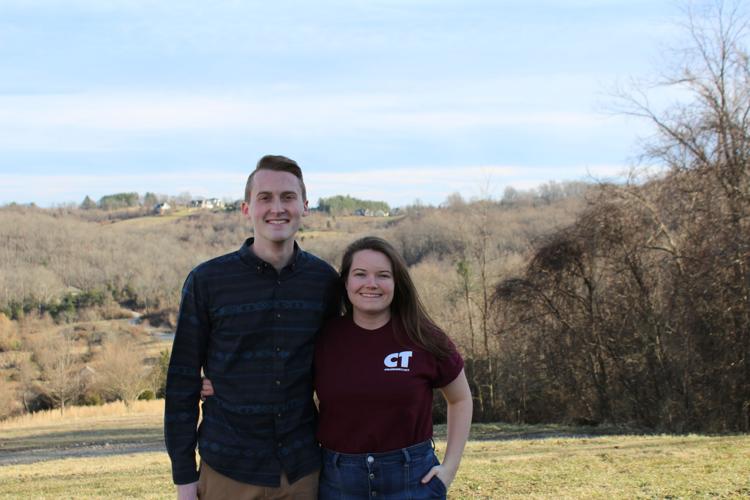 "Um, do you know this man?" Andrew asked Izzy. She did not.
Weeks went by without them speaking again, until Andrew's apartment invited Izzy and her roommates over to hangout. Over time, the two apartments grew closer and closer, but Izzy and Andrew only interacted in group settings. Andrew would stay up really late so that he and Izzy could talk to each other alone.
Eventually, Andrew spoke to Izzy's roommates about his feelings and learned that she felt the same way. He was very excited and nervous to talk to her about it, but Izzy was stuck on campus producing the newspaper.
"She very often says to me, the news never sleeps and neither do I," Andrew said. She finally made it home that night for their conversation, and now — in Andrew's words — "things are going good."
"The weather's here. Wish you were beautiful."
Scott Hart originally attended Virginia Tech in 1989, but then left school, returned and then graduated in 2005. During his time away from Tech, he worked at Sharkey's in Blacksburg. As he was one of the general managers, he hired a recent graduate — Kalen Harvey. On her first day, she pointed to Scott and asked her trainer, "He's very cute, is he dating anyone?"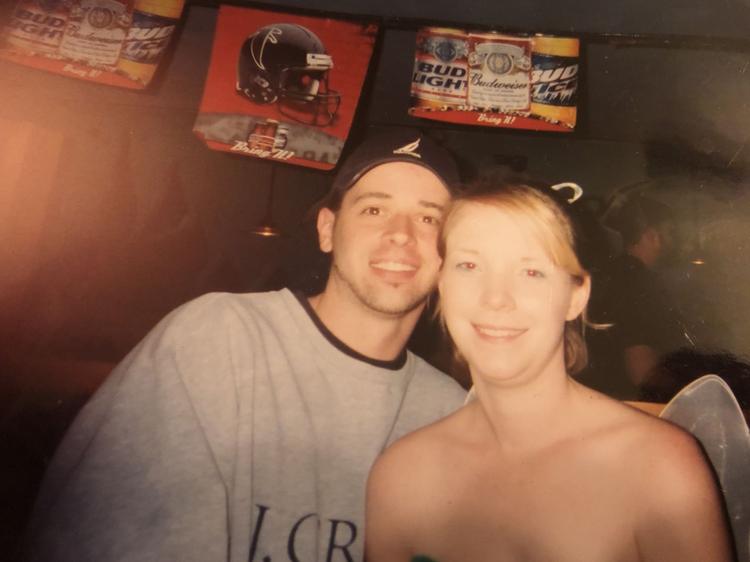 "And at the time I was dating the lady who was training her. So they started off on a very bad foot," Scott said.
Eventually, Scott and the woman broke up. While Kalen was on a trip for spring break, she sent Scott a postcard that read "The weather's here, wish you were beautiful." After that, they started dating, and on May 18, 2003, they got married. Kalen studied political science and received her Master's in Education from Virginia Tech.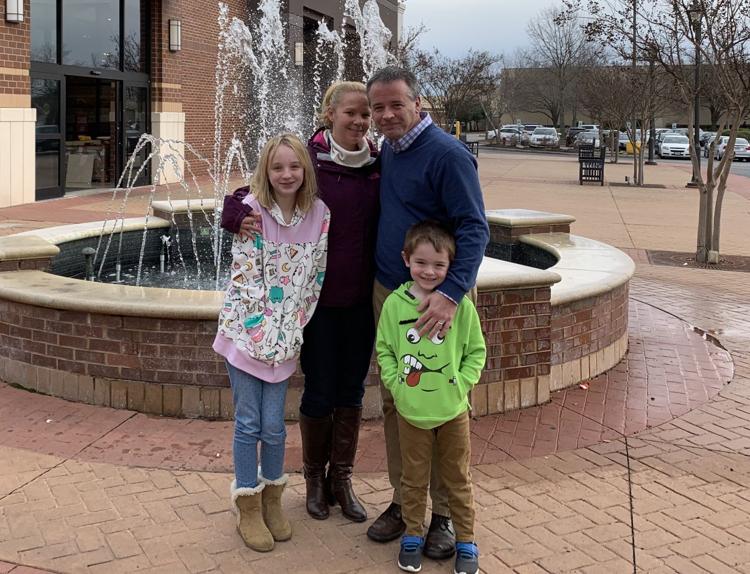 Residence hall rivalries
Olivia Seksinsky, Class of 2018, and Santiago Sanchez, Class of 2019, met while they were both Residence Advisers (RA) at Virginia Tech. Olivia was an RA for Johnson Hall and Santiago was an RA for Pritchard Hall.
"When you're on duty — I don't know if you know much about RA life — but you're not allowed to leave the building. You're basically tied to your building that way you can be on call for whatever is going on," Olivia said.
Olivia and Santiago would keep each other company whenever one of them was on duty. Because they spent so much time together, they started dating. They would even attend some of each other's hall events, and their residents had a rivalry about whose residents were better.
Currently, Olivia is pursuing a law degree from the University of Richmond, so she and Santiago are in a long-distance relationship.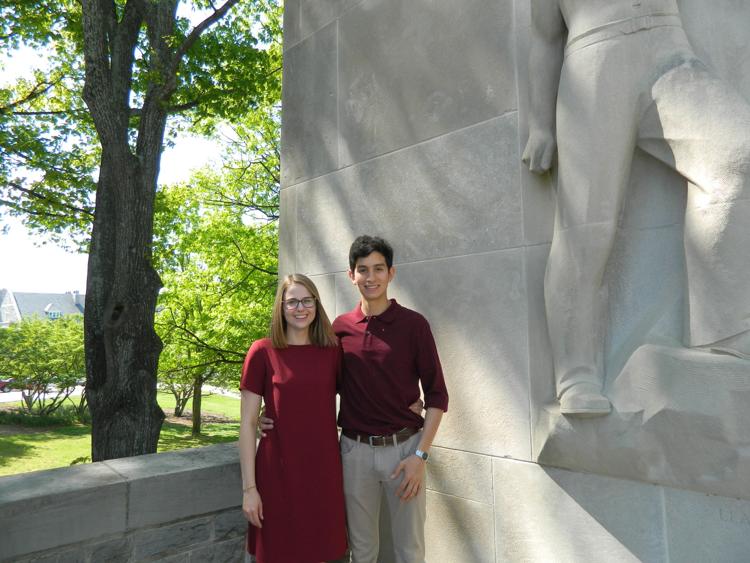 A D2 meal to remember
Jessica and Steven Florig, both Virginia Tech alumni, met in the fall of 2009 at a frat party, and neither of them are "the frat party kind of people," in Jessica's words.
"I ended up dancing with (Steven) because 'What the heck, I'm here,'" Jessica said. "The next day he asked me out on a date to D2. So, super romantic, but as a freshman he didn't have a car."
They have been together ever since and got married in 2016.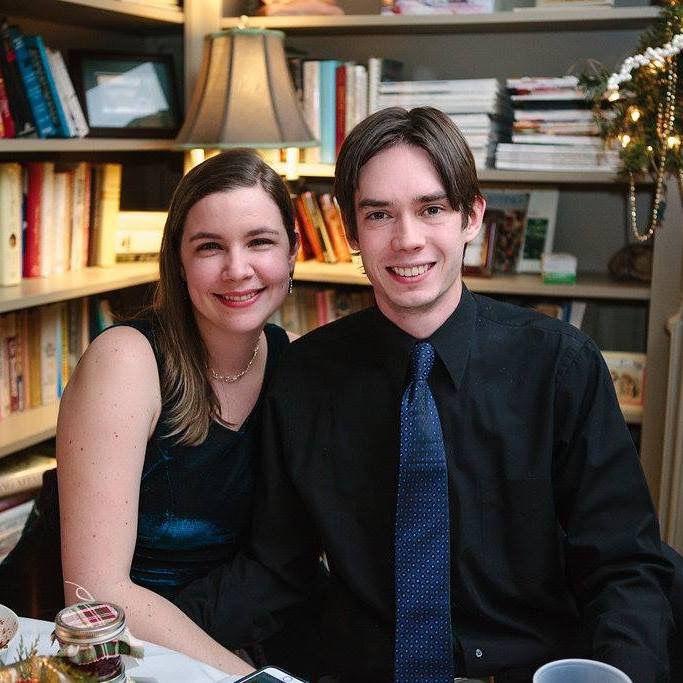 From high school to Hokies
Haylee McGeorge and Caleb Oltmanns, both juniors, met in high school and had history together in 11th grade.
"From the beginning I just had the biggest crush on him and he was so oblivious," Haylee said.
They quickly became best friends and then started going on dates the summer between high school and college.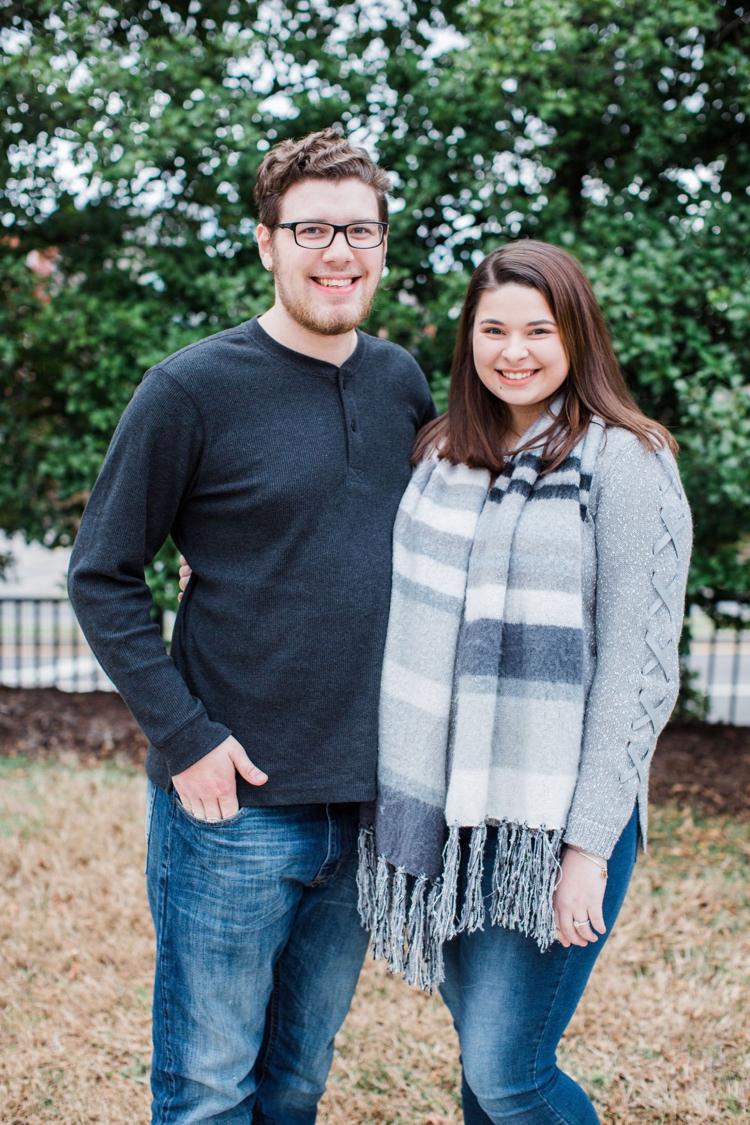 "He is my best friend, we do everything together. He pushes me to do better in school. We go to football games … but I don't think we would have grown as close if we weren't at Tech," Haylee said.
Haylee and Caleb are now engaged to be married.
Young Dems dates
Gabi Seltzer Newell and Riley Newell, Virginia Tech alumni, met in the Young Democrats at Virginia Tech. Overtime, the two developed a friendship.
"We knew we have similar values," Gabi said. "We just kind of enjoy being dorks together."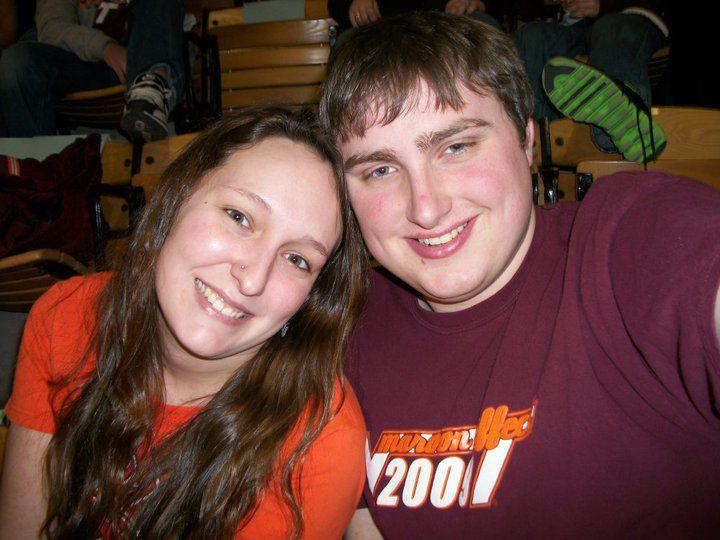 When they met, however, they were seeing other people, but over time broke apart from their significant others. Right after Riley and his girlfriend broke up, he asked Gabi out. She said to give it some time since he was just coming out of a relationship.
"The whole summer of 2010, we sort of just talked and you know, were friends. And then I had this epiphany one day in late September 2010 where I was like, you know what … Riley is a person I want to date," Gabi said. "So I called him up — he wants everyone to know he was at the gym for the one time in his entire college career. He calls me back and I tell him, I have feelings for you, I want to date you. And he was like, great, okay."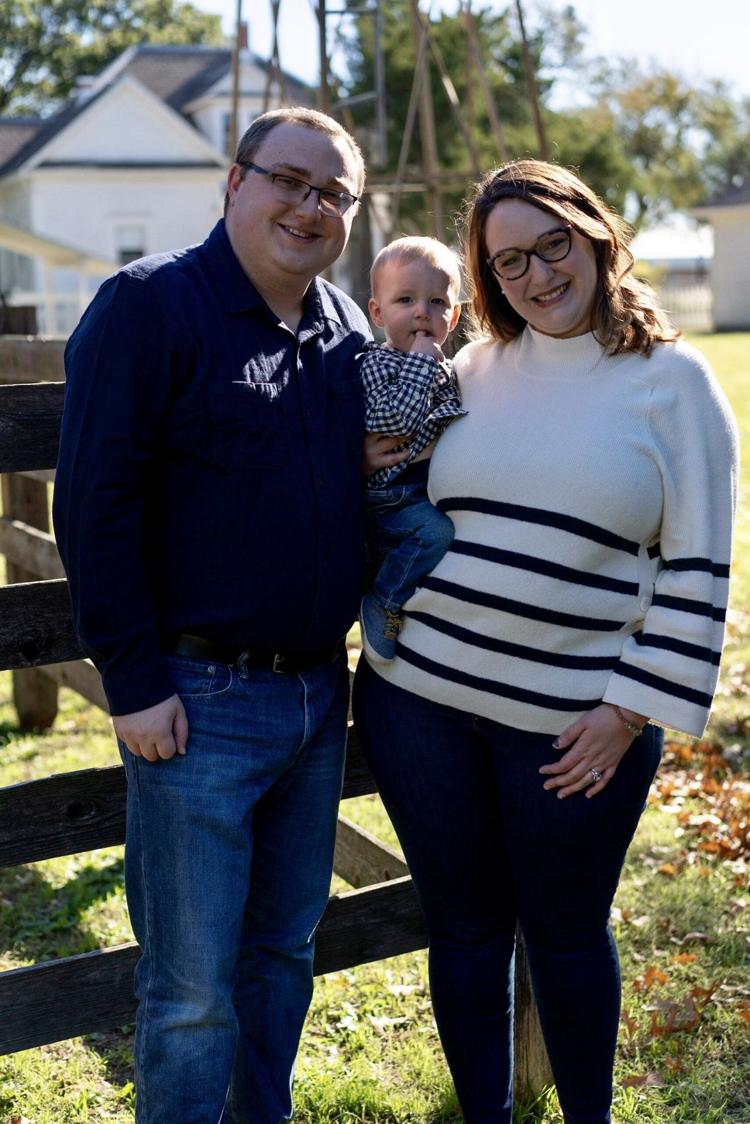 They went on their first date the following Friday at Backstreets. They two got engaged in 2014 and were married on March 10, 2015, in Puerto Rico. They now have a child, two cats and a dog.
From election to connection
Adrienne Rogers and Drew Miller, Virginia Tech alumni, met in August of 2013 because they were in the same ancient history course, but they also lived in the same residence hall. But Adrienne had a boyfriend at the time, which was, in Drew's words, "a bit of a downer." They hung out occasionally, and Adrienne tutored Drew in math.
A mutual friend reconnected them at the beginning of sophomore year when they were both single again, but it didn't really pan out.
They ran into each other again their senior year just after the presidential election, and were put back in touch. They started hanging out more and have officially been together since 2017.