Update (3/30 11:25 a.m.): This event has been rescheduled to Saturday, May 5, at 7:30 p.m.
Update (3/23 4:05 p.m.): This event has been postponed due to weather. Moss Arts Center is currently working to coordinate another time and date for the event.
Julie Snyder, co-creator of "Serial" and executive producer of "S-Town," and Sarah Koenig, host and co-creator of "Serial," are coming to Virginia Tech to give a talk on "Binge-Worthy Journalism" in Moss Arts Center on Saturday, March 24.
If you've never heard of "Serial" or "S-Town," grab the nearest pair of headphones and settle in. You're in for a wild ride.
"Serial" season one explores the murder of Hae Min Lee and the guilt — or innocence — of her ex-boyfriend, Adnan Syed, in connection with the case. The podcast follows the investigation of Sarah Koenig as she speaks to witnesses, visits the scenes of the crime and interviews Syed from prison, as he is currently serving time for Lee's murder.
"S-Town" is about a man named John, who hates his town in Alabama. What begins as a murder investigation, becomes a look into John's own life, a feud and hidden treasure.
These two podcasts are each incredibly unique, as they follow the unusual format of telling a single ongoing narrative, as opposed to featuring a different story each week.
The Collegiate Times spoke to Julie Snyder about these podcasts, and what to expect at the event this Saturday. This discussion was lightly edited for clarity.  
Collegiate Times: Tell us a little bit about your background in journalism.
Julie Snyder: I started in college at our college radio station. I went to school at University of California in Santa Cruz. I started working at the radio station there. They had kind of a broadcast journalism class that was pretty informal. Once I took that, the guy who was teaching it left, so they just asked me and another student to teach it from then on. That was kind of fun! We started doing nightly newscasts and then I started working in summers. I worked at a local, commercial radio station hosting the news during Rush Limbaugh. After that, I moved to Chicago when I graduated from college and eventually got a job at "This American Life."

CT: What was it like to work on "S-Town" and "Serial" and how was working on the two different?

JS: They're very different experiences, but both really fulfilling. The first season of "Serial" was really — it was such an experiment, you know? We really had never done anything like it before. We didn't really think that many people would listen to it either. It seemed at that time, podcasting was pretty niche and pretty small … We kind of always said we'll get the grad school crowd and that was about it. It was a very intimate and sort of experimental environment of just trying things, whereas once we did the second season of "Serial" that felt actually a lot more intimidating just because we kind of knew that people were going to be listening, and honestly that was a little less fun because of the stress and the pressure of it.

So then, after the second season of "Serial," I turned to working on "S-Town" and "S-Town" was something that had been in development even before we launched the first season of "Serial," but we never really knew what it was going to be. We thought maybe it could be a story for "This American Life." It was never really clear and we always felt like, "Yeah, we'll keep on pursuing this, but who knows if it will even turn into anything or if we'll just end up killing it or what."
Once the second season of "Serial" was done, we kind of knew. Brian (Reed, host of "S-Town,") and I had already been talking for a while, and so we knew that we were going to try and turn that into something different, and that experience felt a little bit akin to what it was like to work on the first season of "Serial" where we were sort of back in a mode of saying, "I don't know what this is, this feels also very experimental." This also feels like trying something we haven't ever done before and not sure that many people will cotton to it.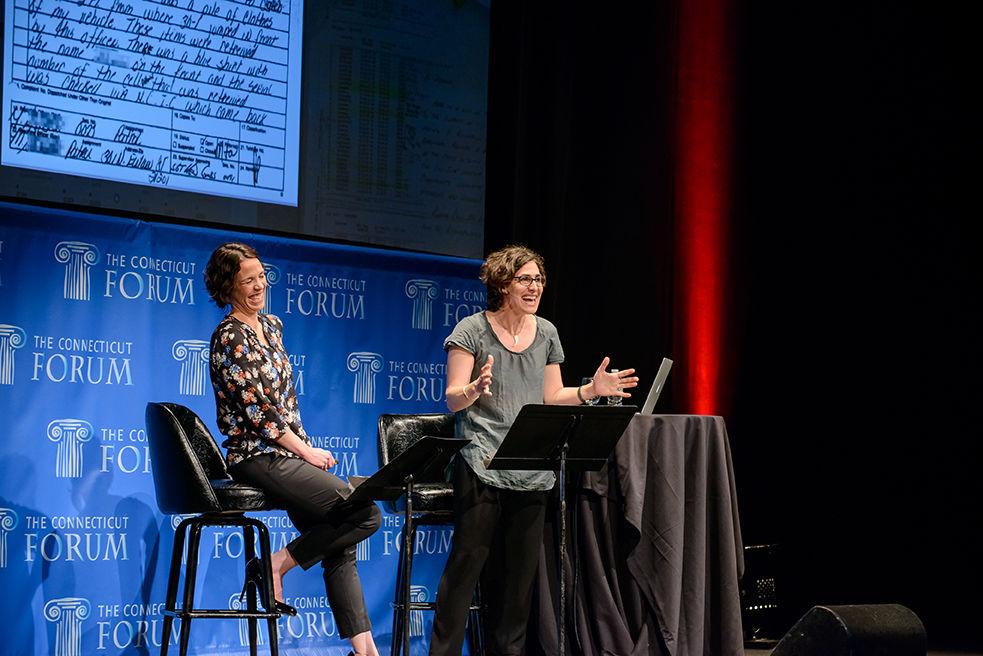 But that one was interesting in that, there wasn't a very traditional story. A certain level of the structure to "Serial" is it's not that different from some of the bigger stories we did on "This American Life," you just kind of have to stretch it out over ... the course of 10 hours. But the actual episodes themselves are a little bit similar in terms of structure and tone.
Whereas "S-Town" ... we started talking pretty quickly that it feels a lot more like a novel. There's not a driving question. There are investigatory aspects to it, but you know these aren't these big investigative questions with big stakes. It's very personal and in some elements of it, it's a profile. That took a lot more time, and we spent more time than probably we ever have — just months of sitting around talking about the structure of it and the feel of it and moving things around and kind of coming up with ideas and what was going to be a tone and what would be a sort of aesthetic for it. It felt a little bit more hearty, to be honest. I never was sure if that meant anything. I wondered a lot of times, were we just wasting time. In the end, I thought, "Oh, this was all time well spent." It made sense.

CT: How did you guys come up with the idea for the structure of "Serial"?

JS: For the first season of "Serial," ... when we were going through and laying it out, it really reminded me a lot of some of my favorite television shows. Where you've got very strong characters, you've got an overarching question. We're following the chronology of ... Sarah's investigation. It felt very episodic in that way.

In a lot of ways, the most direct model I was using, there was this really wonderful documentary that was made by a French documentarian that ran on Sundance channel that was also serialized. I think it was five hours called "The Staircase" that was about a murder trial in North Carolina. I loved "The Staircase." I thought it was such a great documentary. In that way, that was the more always immediate thing I was thinking about — kind of immediate model, but as a tonal idea and sort of aesthetic idea of the first season of "Serial," I felt like it was very akin to sort of episodic television. That was an idea, that was more of an aesthetic idea, and less a structural one.

"S-Town," it was sort of the same way when we started talking about, "Well, what story is this?" and "What does this kind of remind you of?" and "What does it feel like?" I think that's when I felt, it's like a novel. I remember telling Brian that I feel like the overall feel, just from the very beginning, is that he should be sort of saying "Everyone gather 'round, I have a story to tell."

As opposed to "Serial," which goes out week-by-week, especially the first season, the idea of anything could happen; we don't know quite how this could end. Where, I knew with "S-Town," there's none of that element. Brian indicates to us at the very beginning in his tone, that he knows the beginning, the middle and end of the story. He knows exactly where it's going to go, and he's here to lay it out and tell it to us, which is like an author with a novel. 
CT: What do you think the biggest lesson that you learned from both of these podcasts was?

JS: I learned ... that you really do need a compelling idea. You have to have something that you want to say. That's the thing that I'm starting to really take away from all of these ... The author, the reporter has kind of a burn to tell a story and has something that they want to say because if you have that clarity of, "Here's the one thing that I feel like I want to get out there in the world," that helps ... everything else kind of circles around it as long as you have that priority.

CT: Are you currently involved in making season three of "Serial"?

JS: That's what we're doing — we're in the thick of it right now.

CT: How's that going?

JS: (laughs) Terribly. I mean no — it's going fine. I am in a constant state of anxiety and stress. It's going well. There was a year, at least a year, of just straight reporting. Full time. Two reporters ... This season is co-reported with another guy named Emmanuel (Dzotsi) ... It's a lot of material ... We're messing with the structure again. It's not one narrative, one character, one narrative story. So that's kind of an interesting thing of where we're sort of grappling all the time.
I keep on feeling like we need to hit a stride, and I keep on thinking "OK, we've hit it. We've hit it. We're in it," and then we hit a roadblock and I'm like, "This whole thing is terrible." My therapist gave me a pep talk a couple weeks ago that made me feel better where he was just like, "You're in it. This is the finals. You're in the finals. You're in the final round. This is what you guys are built for. Tom Brady doesn't go into the Super Bowl and say like, 'I can't do it.' You can do it."

CT: That's a good pep talk.

JS: It was a really nice pep talk. I gave it to Sarah and Emmanuel afterwards. Where I was just like, "I'm feeling better. I'm feeling better."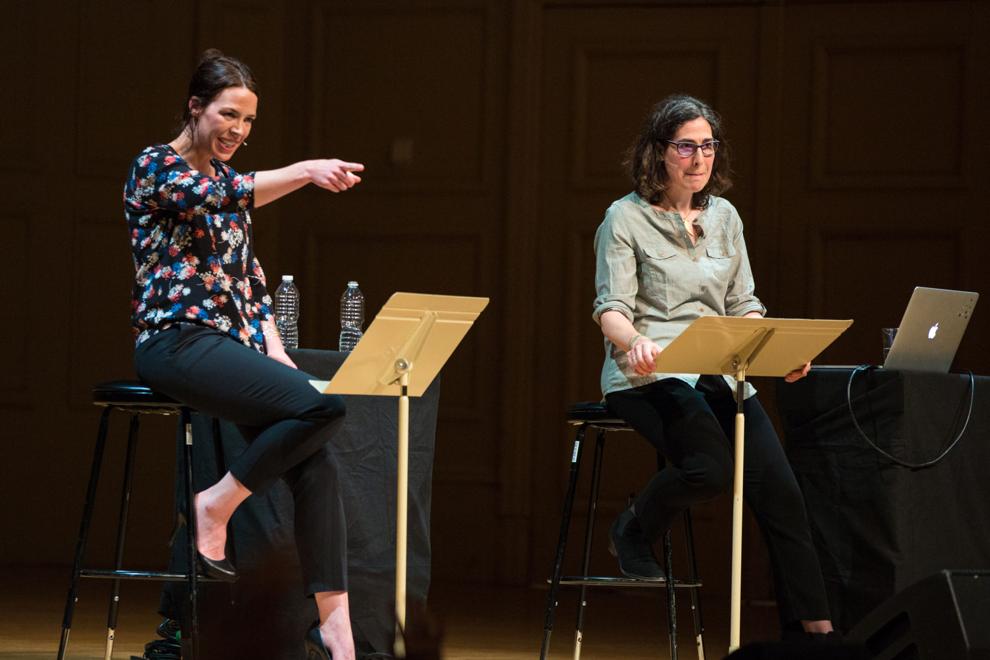 CT: What can people expect to hear on Saturday at the "Binge-Worthy Journalism" event?

JS: What we're going to talk about on Saturday a lot is what it was like to go through the first season of "Serial." What we thought we were doing and what we thought we were making, and then sort of what ended up happening that we didn't expect at all, and what that experience felt like. It was harrowing. It became a pop cultural phenomenon a little bit. And that, for two public radio producers, was not a world we ever thought we were going to step into. We talk a lot about that as well: how those two things intersected.

CT: Which one was your favorite one to work on, "Serial" or "S-Town"?

JS: They're really different. They're honestly, they're really different beasts. At times, I kind of have nostalgia for the other one, but I'm always like "Oh, remember those days?" I think in some ways, making the first season of "Serial" was really exciting and fun. I really enjoyed that. Once it started releasing, and the public started interacting with it, then it sort of flipped and it was kind of an awful, anxiety-producing, really honestly it was a mind-fuck. It kind of messed with us in a couple of ways. I think it took us really a while to figure out what had just happened ... When we first ended the first season of "Serial" people had asked us if we wanted to do live events or go around and give talks and I think at first we both felt a little blank. Sarah and I would just kind of stare and say, "I don't even know what we would talk about. I don't even know what to say."

Then it became over the course of the next year, realizing we just went through an experience and now we're starting to process it and verbalize it, and there is a story to tell of what that was like. So now we kind of do have something to say. I think the first season of "Serial," working on it, before we started releasing it — it was really fun. Me, and Sarah and Dana (Chivvis, a producer of "Serial"). It was cute. It was just the three of us in a small tiny office. It also felt like we were getting a break. We were given a break from "This American Life" so that felt very special and we didn't want to squander it. It was fun.

CT: What are your favorite podcasts to listen to?

JS: The one I really enjoyed in the last year is "Ear Hustle" ... I really love "Ear Hustle" a lot. It's produced by PRX, and it's a podcast that is produced inside San Quentin (State Prison). It's hosted by an inmate and a woman who volunteers there, and she's an artist. They just launched their second season, I think last week, so I've only heard the first episode of their second season. But I've listened to all their episodes of the first season ... I love it. I really love it. You grow to know everybody after a while, and it gives you a very, very three-dimensional picture of people who a lot of times are caricatured. I really love it. I really love it.
"Sarah Koenig + Julie Snyder Binge-Worthy Journalism" will take place at the Moss Arts Center on Saturday, March 24, at 7:30 p.m.