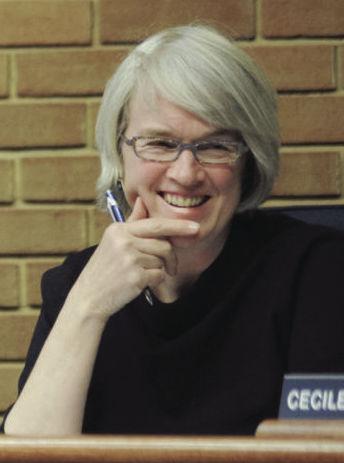 Tuesday was a good night for Virginia Democrats, who swept the top three elected statewide posts in midterm elections and picked up several seats in the House of Delegates. In Montgomery County, several new officials were elected, including Blacksburg's first woman mayor, Leslie Hager-Smith.
Current Democratic Lt. Gov. Ralph Northam handily defeated Republican Ed Gillespie statewide in unofficial results, carrying 53.86 percent of the vote to his 44.96 percent. Cliff Hyra, the libertarian candidate, only garnered 1.12 percent. Democrat Justin Fairfax defeated Republican Jill Vogel to be the state's next lieutenant governor, and incumbent Democrat Mark Herring defeated Republican John Adams to continue as attorney general.
Each of the Democratic candidates for statewide office received a majority of the votes in Montgomery County in particular, which also saw a number of contested House of Delegates races.
In the 7th District, Republican incumbent Nick Rush defeated Democrat Flourette Ketner to keep his seat in the House. Also, in the 8th District, Democrat Steve McBride lost to Republican incumbent Gregory Habeeb.
The 12th District election, which garnered the most national attention out of the races in Montgomery County, did see an incumbent lose though. Republican incumbent Joseph Yost lost to political newcomer and Democrat Chris Hurst, getting 45.59 percent of the vote to Hurst's 54.41.
In Blacksburg, Leslie Hager-Smith edged out fellow Town Council member Krisha Chachra and political newcomer Ed Lawhorn to be Blacksburg's first woman mayor. Hager-Smith received 38.76 percent of the vote, compared to Chachra's 35.96 percent and Lawhorn's 24.49 percent.
Blacksburg also elected three new members to the Town Council: Susan Anderson, Susan Mattingly and Lauren Colliver. The three new members received 28.15, 27.94 and 25.52 percent of the vote, respectively. Ken Jones, the fourth candidate, missed the cut with 16.89 percent of the vote.
Also in Montgomery County, Sara Bohn, Steve Fijalkowski and incumbent Todd King were elected to the Board of Supervisors. None of those races were contested. Gunin Kiran, Dana Partin and Jamie Bond won seats on the Montgomery County School Board. Only Partin's race was contested.