David Eisenhauer, a former student at Virginia Tech, accused of first-degree murder, abduction and concealing a body in connection to the death of 13-year-old Nicole Lovell, pleaded no-contest to all three charges on Feb. 9, 2018.
The trial was set to begin at 9 a.m., but was delayed for 20 minutes because of a conference between the prosecution, Eisenhauer's defense team and Judge Robert Turk.
On Thursday afternoon, Blacksburg Police Department Detective Desiree Twigger was called to testify by prosecutors about a cell phone she had seized from Eisenhauer after his arrest. Eisenhauer's defense then made several objections, and the jury was asked to leave as several out-of-court discussions transpired. Turk then announced that the court would recess until Friday morning.
When the trial started, Eisenhauer pleaded no-contest to all three charges.
During Eisenhauer's plea process, Turk informed Eisenhauer that he faces a life sentence if found guilty on all three charges.
After Eisenhauer made his plea, Commonwealth's Attorney Mary Pettitt and Chief Deputy Commonwealth's Attorney Patrick Jensen read a list of evidence they planned on presenting before Eisenhauer's plea.
Pettitt started with the messages found on Natalie Keepers' and Eisenhauer's phones. In the messages, Natalie Keepers, who is also charged in connection to Lovell's death, and Eisenhauer were discussing the murder and the hiding of the body. There were also messages about Eisenhauer cleaning his car after the murder.
Data found on Eisenhauer's computer indicated that on Jan. 24, he did a series of searches on Google about knock-out drugs and burning, destroying and hiding bodies.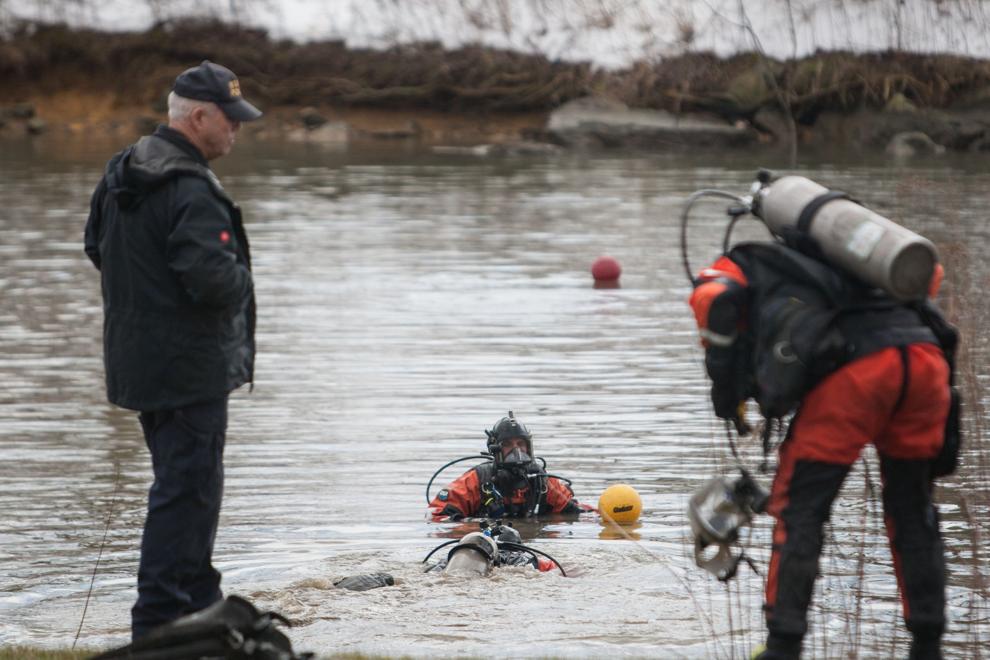 A part of the data was recovered from an iPhone 4 found in the Vet-Med pond on campus by divers in a search in the days after Lovell's disappearance. The data presented from the phone included screenshots of the conversations on Kik, an anonymous instant messaging app, between Eisenhauer and Lovell. In the file, Lovell told Eisenhauer that she would like to have a relationship with Eisenhauer if he wants her as well. Eisenhauer also warned Lovell not to tell anyone about their relationship.
There were also text messages of Eisenhauer and another juvenile girl, identified in court as B.B. According to Pettitt, B.B. is 15 years old and was in a relationship with Eisenhauer during the summer of 2015 before he came to Virginia Tech as a freshman. Eisenhauer told B.B. about the death of Lovell and said she "tripped on a branch and cut her throat open."
After hearing the evidence, Turk found Eisenhauer guilty on all three counts. Sentencing is set to begin with a hearing on May 22.
After the trial is over, Pettitt said in a press conference that she will not discuss any evidence because of Keepers' trial, which is set to begin on Sept. 17, 2018. Pettitt also expressed gratefulness for the work done by the agencies involved, including the Blacksburg Police Department, the Montgomery County Sheriff's Department, the Virginia State Police and the Federal Bureau Investigation.
"I do want to say that the justice system is just incapable of healing this loss for Nicole's family, Nicole's friends or the community," Pettitt said. "We all suffer with the loss of this little girl. I do hope that we have been able to do the best the justice system can do to provide some resolution and some justice in this case."
Chief Anthony Wilson of the Blacksburg Police Department said at the press conference there were no winners in the trial today.
"If we had won, we wouldn't be in this room, and Nicole would be in Blacksburg Middle School where she belongs," Wilson said.
Lovell's mother Tammy Weeks also spoke at the press conference.
"Nicole will always rest in our hearts, and no amount of time will ever change that," Weeks said.