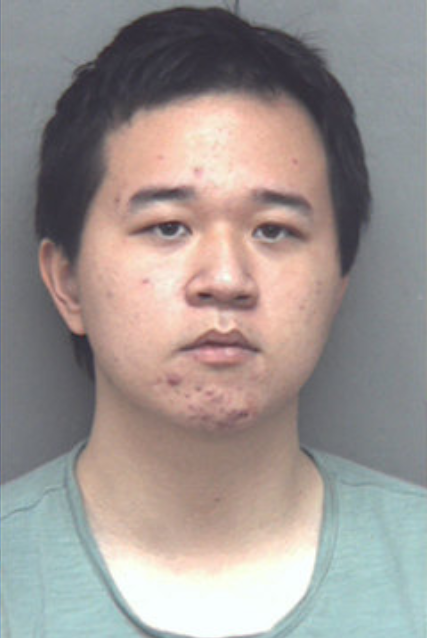 Former Virginia Tech student and Chinese national Yunsong Zhao, who is charged with possession of an assault weapon not permitted for noncitizens, has been granted bond from jail, and his case is set to go before a grand jury. Zhao, who had previously been denied bond, will not be allowed to leave the commonwealth of Virginia.
According to The Roanoke Times, Zhao's charge is a felony offense that could lead to five years in prison. The judge, Gino Williams, also predicted that this will be a hard case to prosecute.
On Jan. 26, a Blacksburg police officer saw Zhao shoot an AR-15 rifle at a firing range located in Jefferson National Forest north of Blacksburg. Zhao is legally allowed to own the AR-15 rifle as a noncitizen, as long as the magazine used with it does not hold more than 20 rounds.
Investigators have not been able to find a 30-round magazine, and Zhao has previously said on the witness stand that he knew he was not allowed to have a 30-round magazine and therefore felt the safest option was not to own one. According to Zhao, after buying the rifle from an out-of-state seller, he traded the two 30-round magazines that came with the gun at the Pawn Plus in Christiansburg for a sling, and he only owned three 20-round magazines he had purchased from local gun stores.
However, Detective Brian Wilson of the Blacksburg Police Department has testified that he saw Zhao shoot with a 30-round magazine, which he recognized because of his own experience with guns. For unknown reasons, the Virginia Tech Police Department had been investigating Zhao for six months, according to testimony from Virginia Tech police Sgt. James McClain. Wilson was sent to the firing range at the request of the Virginia Tech Police Department after they heard Zhao would be there with a friend.
A video taken by Zhao's friend was shown in court of Zhao shooting a 20-round magazine. Wilson agreed that in this video, Zhao was wearing the same clothes as the day he visited the firing range at the request of the Virginia Tech Police Department.
Questions of Zhao's prosecution without the presence of Defense Attorney Jason Wolfrey were also brought up to Williams, who said that although there wasn't a point in going over matters of improper questioning at a preliminary hearing, it could support an argument barring certain statements in the event of a trial.