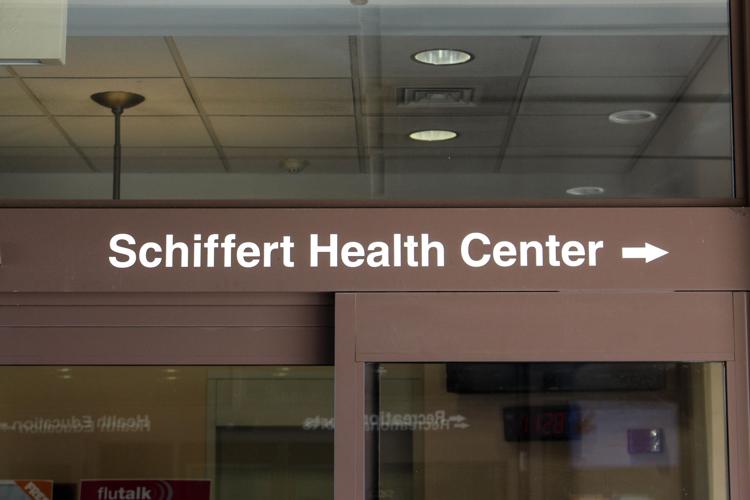 Researchers at Virginia Tech's Biocomplexity Institute are hoping to improve people's ability to predict and prepare for flu season by creating "flu forecasts" using data analytics and modeling.
"What we are doing here is forecasting flu activity from the national level, down to the level of counties," said Srinivasan Venkatramanan,  senior research associate and member of the research team. "So we are providing weekly data to them. We are combining multiple data sources, some of them from the CDC, some from Google Trends, and we use that data to model what current flu activity looks like and predict what the flu activity will be in the next four or five weeks."
The Centers for Disease Control and Prevention (CDC) provides much of the data to the team that helps them construct models.
"The CDC began recording data in 1997, so from then on we have national data about the flu," Venkatramanan said. "What they track is people going to hospitals and look at the number who came in with specific flu symptoms and they call that percentage Influenza-like Illness (ILI) percentage. On the national level, if the ILI is at less than 1 percent, then it means that there is no significant flu activity. A moderate season would typically be around 4 to 5 percent and anything beyond that you are in a severe case."
The data that the team has collected has helped them to discover trends taking place in the current flu season and make changes to their models based on new information.
"The 2009 H1N1 pandemic reached close to 7 percent. This is when the CDC started recording data at the state level," Venkatramanan said. "Since then, this season has been one of the worst we've seen, almost on par with 2009. The system we use works by gathering data from past seasons and using that to predict current trends, but this season seems to have defied a lot of those trends. That's when we need more data."
The research is also described as being very interdisciplinary by Venkatramanan. According to Venkatramanan, the research team is consisted of computer scientists, biologists, epidemiology scientists and physicists. There are several undergraduate students in the research team as well.
One tool that the team utilizes to model and apply data is through a synthetic population. Venkatramanan described the synthetic population as "a scientific version of the video game 'Sims.'" With the help of synthetic population, the research team is able to look at a community at an individual level and predict how people will be affected by the flu based on what they come in contact with in their daily life.
The team will expand the reach of its research further by partnering with AccuWeather to make some of their tools more accessible to the public. One tool, EpiCaster, provides real-time forecasts of illnesses and allows the user to test situations on synthetic populations to gauge their own risk.
"AccuWeather caught on to what our research team is doing here. They saw the EpiCaster tool that we have up on our website and they want to put it on their digital platforms," said Rebecca Freemal, director of communications and creative services for the Biocomplexity Institute. "So you would be able to go to AccuWeather's app and find out the weather forecast, but now the flu forecast too."
The team hopes to make flu forecasts as common as weather forecasts so people can better prepare themselves for flu season.
"You see that when we make these kind of forecasts, it helps people to adapt and to know when the flu is really severe in their region so they can do more to protect themselves," Venkatramanan said.