In October of 2018, the Human Trafficking Institute released a report in which Virginia ranked sixth in the nation for active human trafficking cases.
Federally, sex trafficking is defined as "the recruiting, harboring, moving, or obtaining of a person through force, fraud, or coercion for the purpose of sexual exploitation in order to gain money or favors."
The International Labor Organization estimates that there are over 40 million victims of human trafficking globally, with hundreds of thousands in the United States. The International Labor Organization also states that the United States remains the world's largest consumer of child abuse content such as child pornography, stripping and sex trafficking.
Out of 783 active criminal and civil human trafficking cases being pursued through the United States federal court system, 33 of those cases took place in Virginia.
Many Virginians would be surprised to hear that human trafficking and sex trafficking happen so close to home.
One group that is helping to bring the issue to light in the New River Valley area is It Happens Here, a Virginia Tech student organization that strives to raise awareness for sex trafficking.
"This semester we're going to be really focused on going out to different organizations, whoever will let us come and talk to them and inform them on this subject. Part of that is being aware of the signs," said Kirsten Mitchell, co-founder and president of It Happens Here. "We also have a side goal of putting on fundraising events to raise money for a safe home in Roanoke, Virginia, that houses minor girls that have been rescued from sex trafficking."
It Happens Here also aims to clear up some of the many misconceptions about sex trafficking. One major misconception is that it's taking place primarily in other countries.
"When people think of sex trafficking, they normally think of hundreds of girls on a boat coming from another country," Mitchell said. "That definitely happens, but most trafficking happens within the same state a woman is taken from, she's just moved to a different part or moved up and down the coast."
Another misconception about sex trafficking is the way that traffickers lure victims.
"I think when a lot of people think about sex trafficking they automatically think about kidnapping, and that definitely does happen, but a lot of times it's more like being coerced slowly through the internet or through a process we call 'boyfriending,'" Mitchell said.
'Boyfriending' is described by Mitchell as a common tactic used by traffickers where young girls are first treated well by those looking to traffic them, often giving them gifts and attention. 
"These people are preying on the vulnerability of young girls who come from foster care or homelessness or homes where there's already abuse," Mitchell said. "The girls have this obvious, innate desire to want to be loved and cared for. Then the person comes in as this, usually older, male presence and treats them well by their understanding."
Once the girl has become comfortable, the relationship can quickly become abusive.
"There's usually a predatory sexual nature to it, even from the beginning, but most of these girls come from abusive pasts, so they're not able to recognize that it's not healthy," Mitchell said. "Over time the abuser will say like 'Well if you love me you'll sleep with my friend and he'll give us money.' Then it turns into the cycle of abuse; things like physical abuse, controlling where girls go, what they do." 
A contributing factor to sex trafficking occurring in Virginia and the New River Valley area is the highway system which runs through the area and allows for easy transportation of trafficked persons.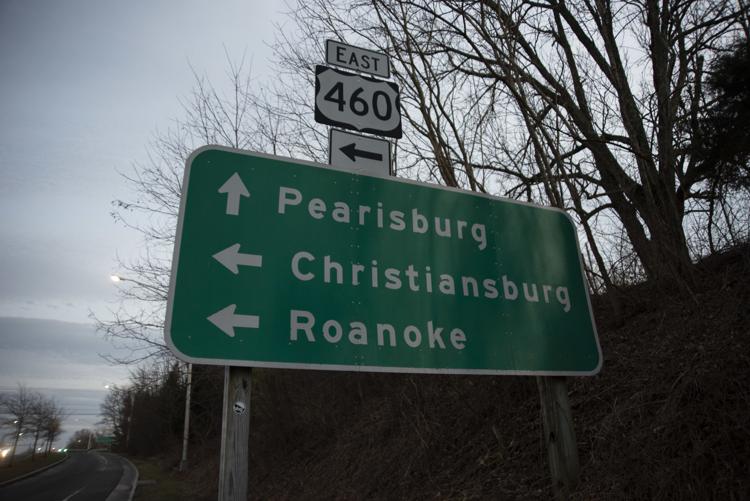 "I81 is a huge highway that goes up and down the east coast, so there's a high volume of trafficking that occurs there, so sex traffickers and victims are often driving right through here," Mitchell said. "It's pretty common to not keep girls stationary, but to have them moving around because it's less trackable."
Mitchell stresses that awareness can play a bigger role in ending sex trafficking than many may think.
"People hear about the issue and want to go out and be on the front lines immediately, but there's reasons why you can't do that, both for the safety of the women and yourself," Mitchell said. "You can still make a difference by being aware though. Doing research, knowing the signs and helping other people to be aware all make a big difference."