Part I
"Can't recover?"
"You can't get well, Stock."
It was about 4 a.m. on March 15, 1917. Clement Heth looked down at his brother, Stockton Heth Jr., in his bed at Roanoke's Jefferson Hospital. By him stood Redmond Roop, commonwealth's attorney for Montgomery County, and Dr. A. P. Jones, the attending physician.
Clement took shorthand notes that he would later give to the Roanoke Times. Dr. Jones had told him these might be his brother's last words. Roop had been summoned earlier that night, taking the train up from Christiansburg.
"Let me go to sleep, Clem," Stockton replied, "and then, I'll tell you all about it."
"I'm afraid that if you go to sleep, you'll never wake up."
Stockton's intestines were punctured in five places, and another bullet had pierced one of his kidneys. Doctors had found him on the floor of Virginia Polytechnic Institute (VPI) professor Charles Vawter Jr.'s house. After a preliminary examination in Blacksburg, he was taken to Roanoke for emergency surgery. However, the surgical techniques of the day could not save him.
"All right, then, what is it?"
"Who shot you, Stock?"
"Mr. Vawter."
"Charlie Vawter?"
"Yes."
"Why did he shoot you?"
"He hasn't got a thing to stand on, Clem."
"Do you mean he had no reason?"
"Yes," Stockton replied. "Let me go to sleep."
The wounded man fell back into an unconscious state. He died at 4:55 a.m.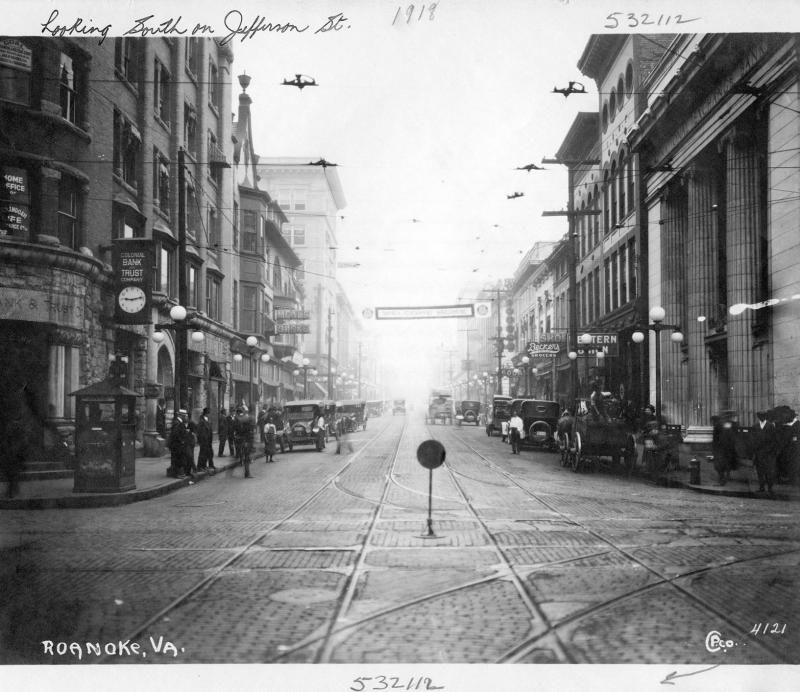 Charles Erastus Vawter Jr. was born in 1877, the son of Charles Erastus Vawter Sr. and Virginia Longley. The senior Vawter served in the Confederate Army's Stonewall Brigade as a captain before being captured in the last months of the war.
He went on to graduate from Emory and Henry College in 1866, the same year he married Longley. He did some coursework at the University of Virginia before working as a mathematics professor at his alma mater for a decade. In 1878, he left to help found the Miller Manual Labor School in Albemarle, Virginia, where he stayed until his death in 1905.
In 1886, Virginia Gov. Fitzhugh Lee asked Vawter to ply his organizational skills at the floundering Virginia Agricultural and Mechanical College (VAMC) in Blacksburg — the school that would become Virginia Tech. He served as rector of the Board of Visitors until 1900, helping to turn the college around and setting it on track to become the major university it is today. Vawter Hall, a residence hall on Tech's campus, is named after him.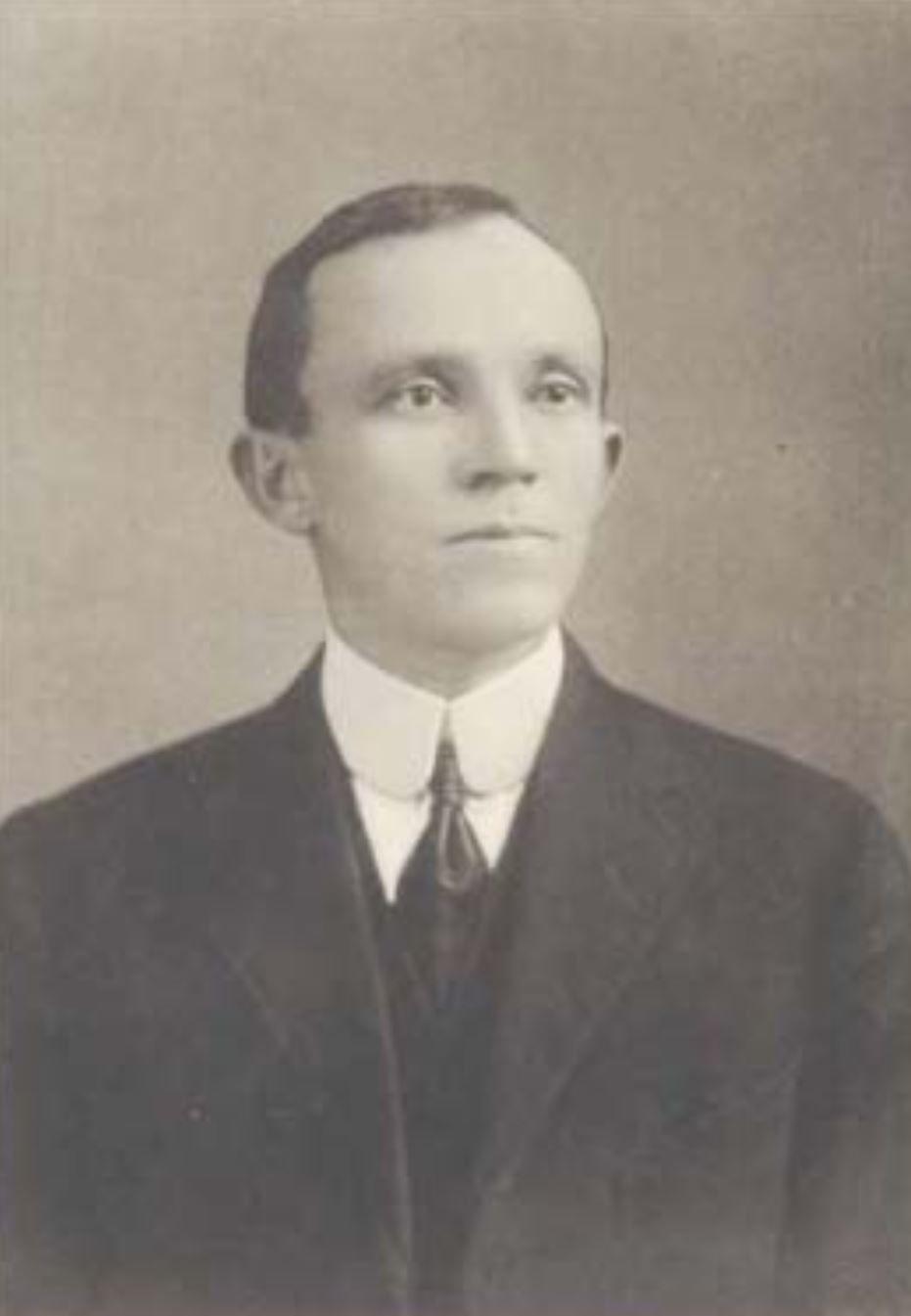 His son, however, does not have a building named after him. After attending the Miller School, Charles Vawter Jr. enrolled at the University of Virginia. He graduated in 1898 with majors in math and physics. Immediately afterward, Charles Vawter Jr. found a position at VPI, the new name of VAMC. We are left to speculate if his father might have pulled a few strings to arrange that.
In 1898, the math and physics departments merged, allowing Vawter to hold the title of Acting Professor of Mathematics and Physics (the acting was dropped after a probationary first year). This arrangement continued until 1900, when the departments once again split and Vawter became the chair of the physics department.
Vawter also took after his father's love of technology and machinery. In 1883, Charles Vawter Sr. installed an Edison dynamo at the Miller School, making it one of the first schools in the south to install electric lights.
Charles Vawter Jr. was a quite brilliant inventor, actually. In 1905, he filed a patent for a device that would record output from devices such as a voltmeter on paper. Over his lifetime, he would invent more than 200 radio and electrical devices. His patents included a pneumatic tire, a rail bond tester, a fuel gauge for motor vehicles, an electrical impedance meter — the list is too long to put here.
William Tams Jr., a 1902 graduate of VPI, later recalled that Vawter was "clever and well liked" and paid for the football team's train tickets to go to away games. In 1903, he published a book based on lectures he attended at London's Central Technical College, and the 1913 Bugle yearbook was dedicated to him.
"A son and a grandson of professors, high intellectuality is a marked characteristic of (Vawter's) mentality," wrote Theodorick Campbell, then a professor of modern languages, in the yearbook. "In character he is honest, truthful, and conscientious in the discharge of his duties, as well as in other relations of life."
Campbell would not always hold Vawter in such high regard. Especially not after he shot one of his best friends.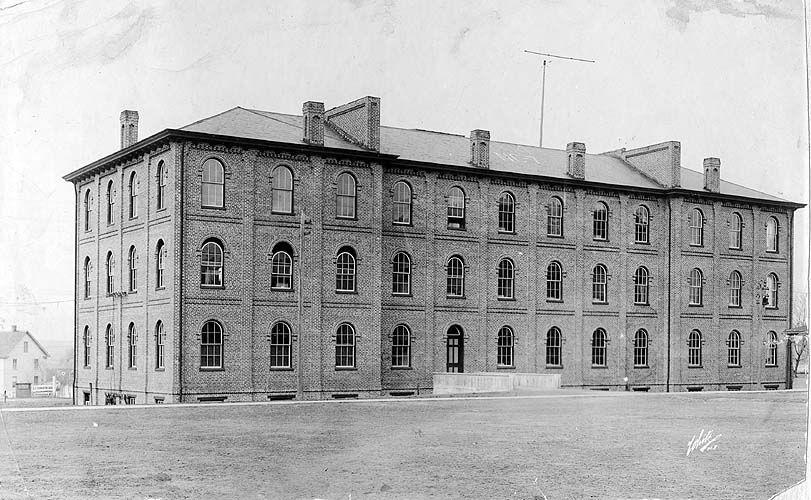 Rachel Henderson was born in 1882 to Thomas Henderson and Polly McConkey, and would grow up at the center of Salem's burgeoning society scene.
She attended Salem High School, where she was a regular feature on the school's honor roll. In addition to her good grades, she was very active in the school's literary societies. And, of course, she was quite popular with the boys. The Roanoke Times would later say she was "one of the most beautiful women in Virginia."
By all accounts, she also was a bit of a traditionalist, settling into the acceptable routine for a wealthy young lady at the time. In her junior year at Salem High School, the Roanoke Daily Times recounted a debate she participated in, put on by the literary societies. Henderson and her partner argued that "women should be censured for bicycle riding." The judges found the opposing team's argument more convincing.
After graduating in 1897, Henderson organized parties, attended dances and made appearances in the society pages of the Salem Times-Register and Roanoke Times. In particular, she went to or hosted a number of balls at Roanoke College or the Salem Cotillion Club. She never had the same partner twice in newspaper accounts.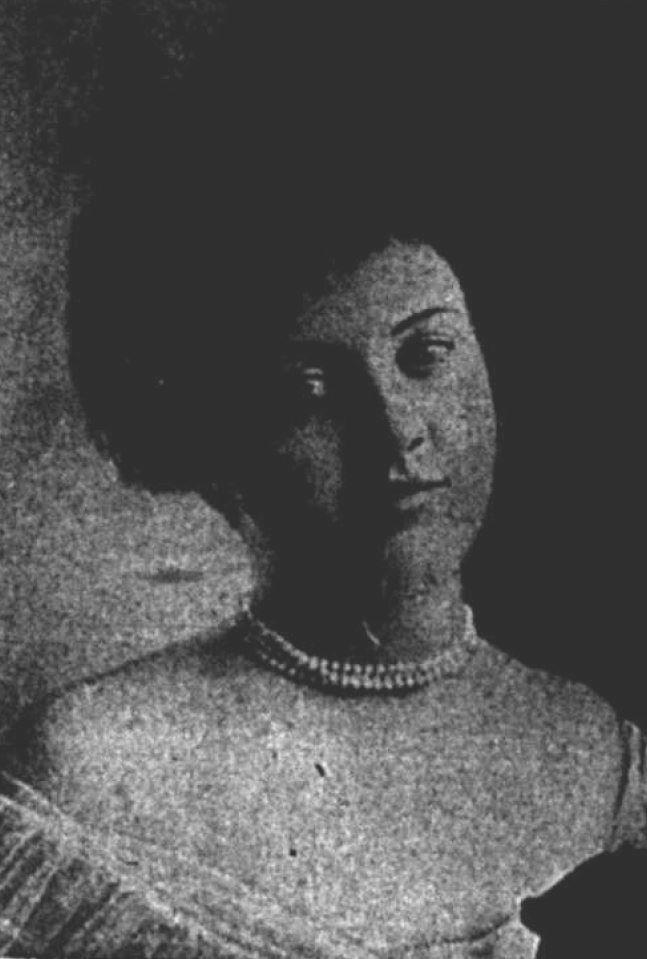 Henderson also visited Blacksburg quite frequently. Her uncle, Dr. William Henderson, had been one of the first VAMC students and came back in 1891 as the college physician. In 1902, he helped establish the college infirmary in what is now Henderson Hall. For many years, he was a fixture in the Blacksburg community, chaperoning dances, attending football games and making house calls.
Perhaps Henderson met Vawter when she visited Blacksburg in June 1900. If not then, maybe when she spent a month there in 1901, or during a stay with her uncle in April 1902.
Vawter also made a visit to Salem in June 1902 that was publicized in the Richmond Dispatch's society pages. It is quite possible that the June visit was to propose. Henderson attended her last dance as Ms. Rachel Henderson at the Salem-Roanoke German Club on June 10, 1902, in the company of Dr. G. E. Koontz.
On Aug. 20, Vawter and Henderson announced their wedding in the Richmond Dispatch, which wrote that the "wedding promises to be one of Salem's most fashionable society events." The paper noted that Henderson "has been noted both at home and abroad for her beauty and charm of person." Vawter was called "a young man of great ability and popularity."
The two were wed Sept. 3, 1902, at 9 p.m. (night owls, I guess) in the Salem Presbyterian Church, decorated with palms that reminded the Dispatch of "fairyland." A reception was held that night at the Henderson's home on Main Street in Salem before they headed off on their honeymoon in Niagara Falls, New York.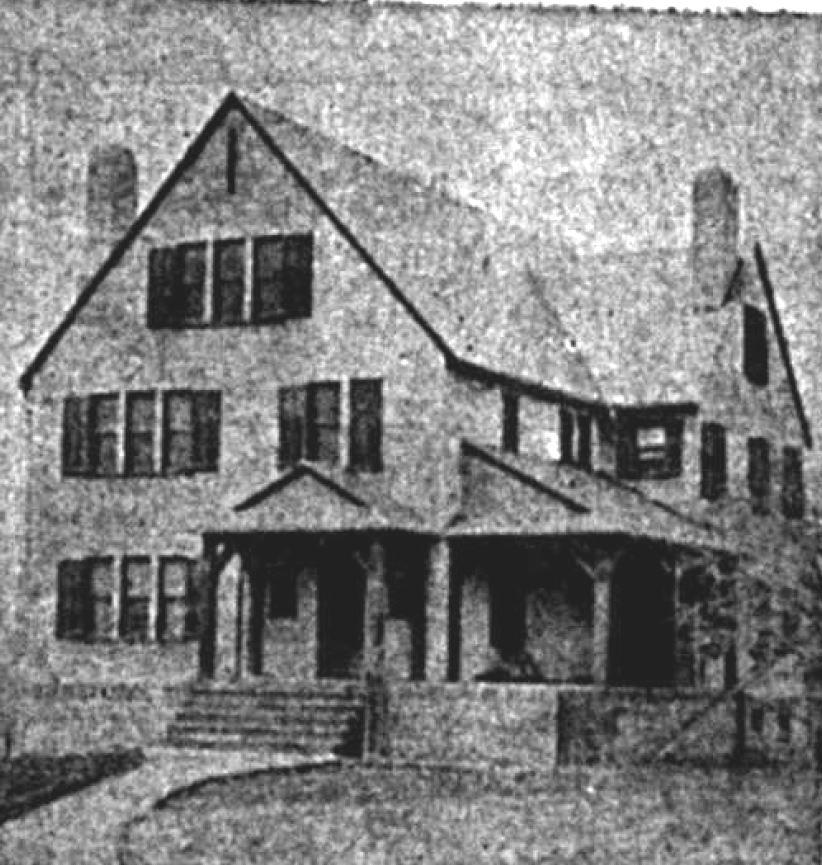 The Vawters returned to Blacksburg later that month to a warm welcome. Hundreds of VPI cadets gave the Vawters a calathump in early October in commemoration of the marriage, beating tin pans and blowing horns outside Henderson's house. The citizens of Blacksburg were not pleased.
The couple eventually took up residence in a house on Faculty Row, located on campus on the north side of what is now the Drillfield. Their first house was located approximately where McBryde Hall is now. In 1915, that home was torn down to make way for a new building, and the family moved to a house located near what is now the east end of Pamplin Hall.
The Vawters had two children: Charles Erastus Vawter III in 1906 and Rachel Henderson Vawter around 1908. They lived what appeared to be quite a happy life. Charles Vawter was an active Mason, Rachel Henderson continued to chaperone dances and the couple remained quite visible on the Blacksburg social scene.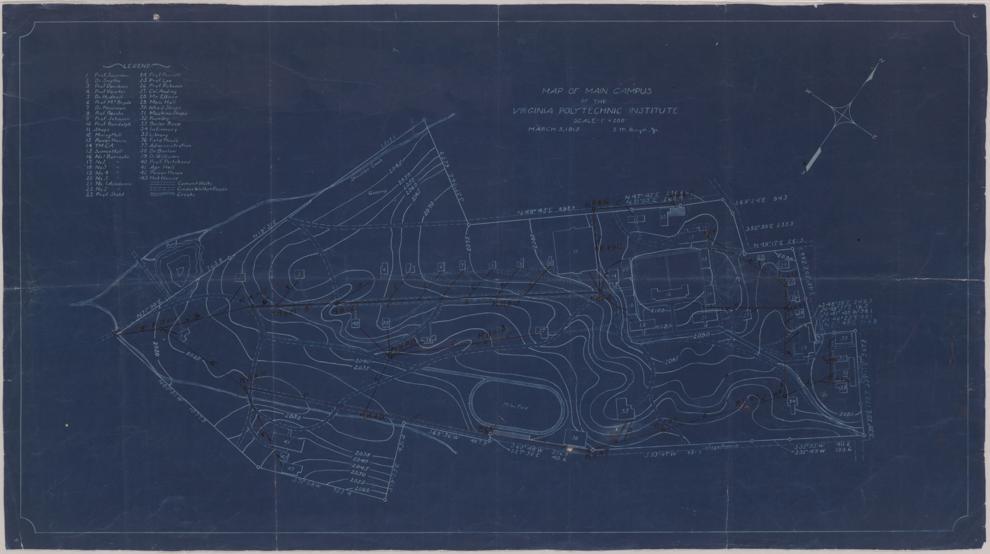 If Rachel Vawter's romantic endeavors seem odd when compared to her background, then Stockton Heth Jr. was the man you might have expected her to marry. Heth was born in 1879 to Stockton Heth Sr. and Isabella Hammett, one of the most — if not the most — prominent families in Montgomery County (yes, Heth as in Hethwood Apartment Homes).
The senior Heth was born in 1839 and fought as a captain in the Confederate Army before marrying Hammett in October 1867. Hammett had grown up in Radford and inherited the estate on which the eastern part of Radford is built.
Heth was the president of the Exchange Bank of Radford and, after the marriage, one of the largest landowners in the county. Property he owned, including a stretch of woods known as Heth Grove, became the location of the State Normal and Industrial School for Women at Radford. That school is known today as Radford University. Heth's old home was used as a residence hall, and Heth Hall on campus is named for the family.
In 1889, when Stockton Heth Jr. was 10, his family purchased Whitethorn, the farm of the late James Francis Preston. The family spent many summers on the 1,500-acre estate that stretched for miles between Blacksburg and Radford.
Stockton Heth Jr. stood 6 feet tall and weighed nearly 200 pounds, quite imposing for the time. After graduating from St. Albans Lutheran School for Boys in Radford (which is now a paranormal attraction), Heth really didn't do much. His job was technically to run Whitethorn, but let's be honest — that was not his real focus.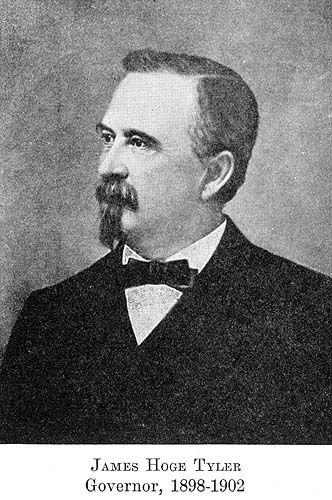 Heth instead kept himself in local society pages, attending dances and events. He did raise horses; one of his, Bohemian Gray, placed in several competitions.
On his mother's side, his aunt was married to James Hoge Tyler, governor of Virginia from 1898 to 1902. Stockton Heth Jr. was frequently mentioned in society pages as a visitor of his. After Tyler underwent surgery in Roanoke in 1911, The Evening News of Roanoke reported that Heth drove him to his home, Halwyck, in his new "easy riding car."
When Heth wasn't hosting dances and events, he was in attendance. He became a frequent visitor of the VPI German Club, showing up to midwinter, Easter and Thanksgiving dances for many years, either stag or with a new girl. He was known for his flirtatious behavior.
"Heth's marked affections to married women in the past have been the cause of considerable criticism and it is understood that in social circles, he has been the object of rebuke," the Roanoke Times wrote after his death.
In the years leading up to 1917, people had begun to notice that Rachel Vawter and Heth had gotten quite close. Heth was a frequent visitor to the Vawter home in Blacksburg and had been seen driving about with Rachel Vawter in his automobile. However, this all appeared to be with Charles Vawter's consent and little was thought of it.
Of course, that was until March 13, 1917.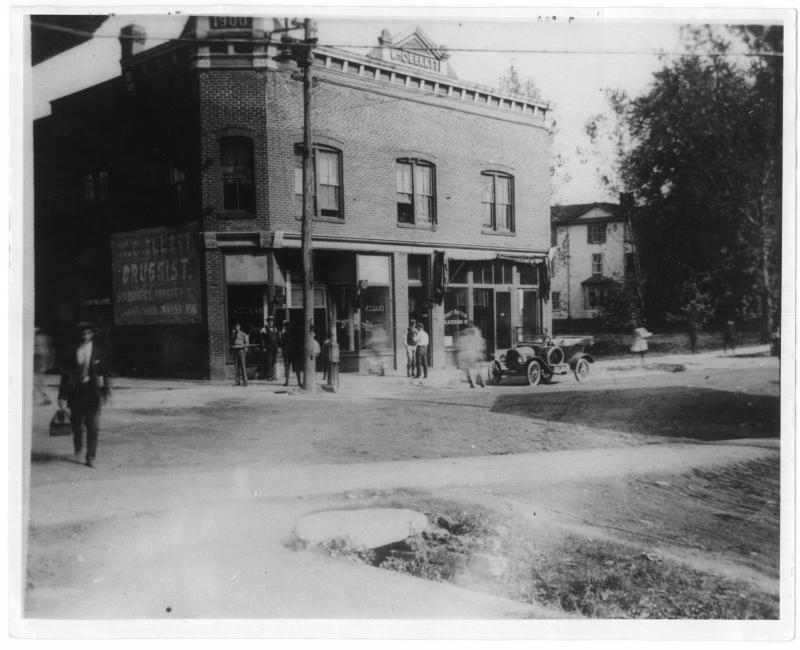 Part II
Dr. William Henderson's phone rang around 2:45 a.m. on March 13. It was Charles Vawter. Stockton Heth had been shot in his home; the doctor better come quickly. Right as Vawter was finishing, Dr. Henderson's doorbell rang.
On his doorstep was Bernard "Bull" Williams, a senior at VPI studying agriculture. A regular German Club attendee, he rented a room from the Vawters. His 1917 Bugle entry described him as "ever ready to assist in time of trouble" and that the authors had "never seen him angry."
"For God's sake, come at once!" Williams told Dr. Henderson, as he would later recount in court.
While Dr. Henderson headed toward the Vawters' house, Williams ran to get another Blacksburg doctor, Dr. T. B. Ellett.
They arrived at about the same time and went inside the home. On the second floor of the house at the top of the main stairs, they found Heth lying in his pajamas with a blanket draped over his body. He was still conscious. Rachel Vawter was nearby; her husband was in their bedroom.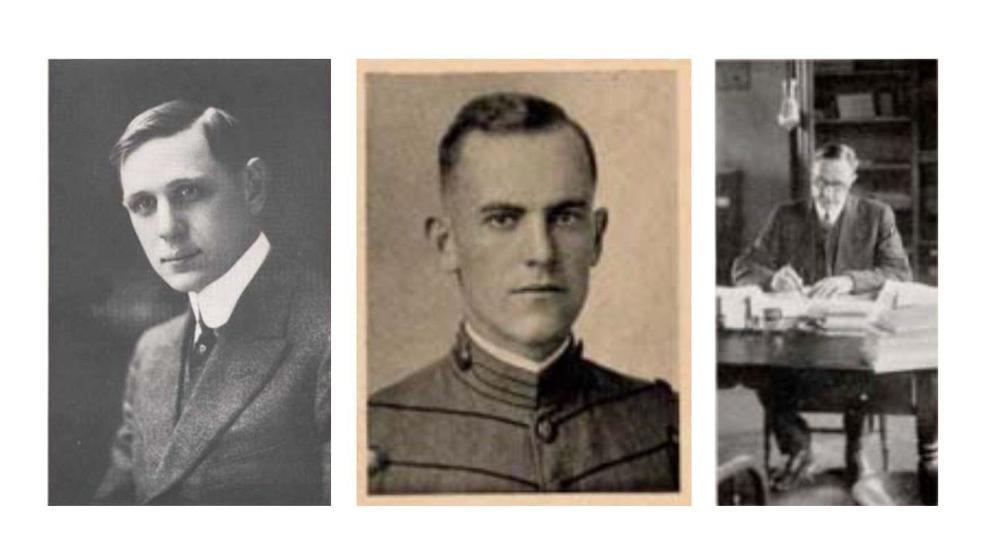 After administering an anesthetic, Heth asked the doctors to call Theodorick Campbell, a close friend of his. Dr. Henderson used Vawter's phone to call Campbell, who was the dean of faculty at VPI. Campbell, after hearing the news, also called Clarence "Sally" Miles, who was Vawter's brother-in-law, a VPI professor and a former football coach. Miles had led VPI to its first football victory over the University of Virginia; the school's football field and track at the time was named after him.
The doctors then went into the bedroom where Charles Vawter was and asked him to hand over the pistol used. Vawter went to a dresser and withdrew the gun, a .32-caliber Iver Johnson revolver. Three of its five cartridges had been fired.
Heth was driven down the street from the Vawter's house to the college infirmary, now Henderson Hall, for further examination. A nurse, Emma Garrison, was on hand to help. There were three bullet wounds in his lower left abdomen: at least two of the bullets appeared to have gone through the same entry wound. One appeared to still be lodged in Heth's body.
The doctors would need to operate immediately. The holes in Heth's intestines meant that their contents could spill out, increasing the risk of a dangerous infection. Today, the death rate for penetrating abdominal trauma such as a bullet wound is about five percent at a comprehensive trauma center, according to Medscape.
But let's think about it — the college infirmary in 1917 fell way short of that. The infirmary had been the college president's house before being converted in 1902. And, before World War I, abdominal gunshot wounds were nearly always fatal, no matter who treated it or where it was treated.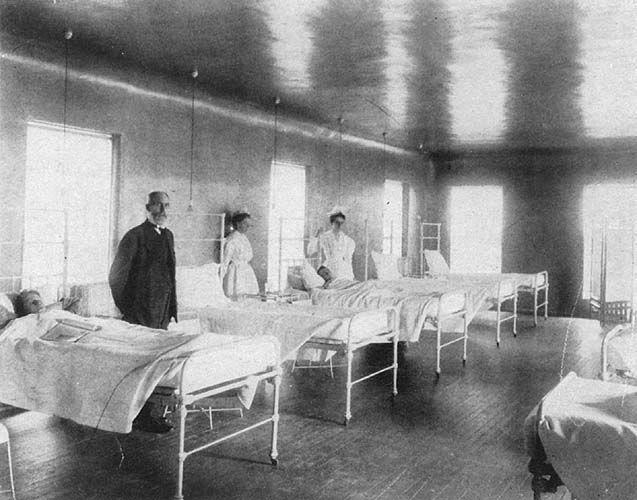 They also summoned Dr. A. P. Jones, one of the few surgeons in the area who worked at Jefferson Hospital in Roanoke. He came down as soon as possible to help. When he arrived, Heth was still conscious and answering questions intelligibly, a good sign.
Heth was taken on the No. 17 Norfolk and Western train to Roanoke, where an ambulance was waiting. Dr. Jones, Dr. Henderson and another doctor started surgery shortly after noon, about nine hours after Heth had been found in the Vawter's home. The single bullet in Heth's abdomen was removed and the other wounds were stitched during the two-hour surgery.
Meanwhile, Heth's relatives began to converge on the hospital. Lt. Clement Heth was stationed with the Army at Fort Hunt near Washington, D.C., and came down after he received a telegram. His sisters, Virginia and Sally Heth, also in D.C. at the time, came down too. However, his father was in California — it would take days to cross the country.
For the first 24 hours after the operation, it seemed as though Heth might pull through. However, by 9 p.m. on March 14, it was apparent that the early optimism had been mislaid. Although Dr. Jones would say in court that the "shock" of the wound had killed Heth, it was more likely an infection. Virginia and Sally Heth spent most of the night beside the patient's bed.
When it became apparent that he would not survive, the Heth family placed a long-distance call to commonwealth's attorney Redmond Roop of Montgomery County. Roop had gone to the Vawter home to collect evidence earlier that day, although little of note was found. As required by law, Roop came as soon as he could to Roanoke to take Heth's dying statement.
Heth died at 4:55 a.m. on March 15, 1917. His body was turned over to undertaker John Oakey. His siblings made the sad trek back to Radford, where Heth's mother was buried in the family cemetery four years prior. His father did not arrive until March 17.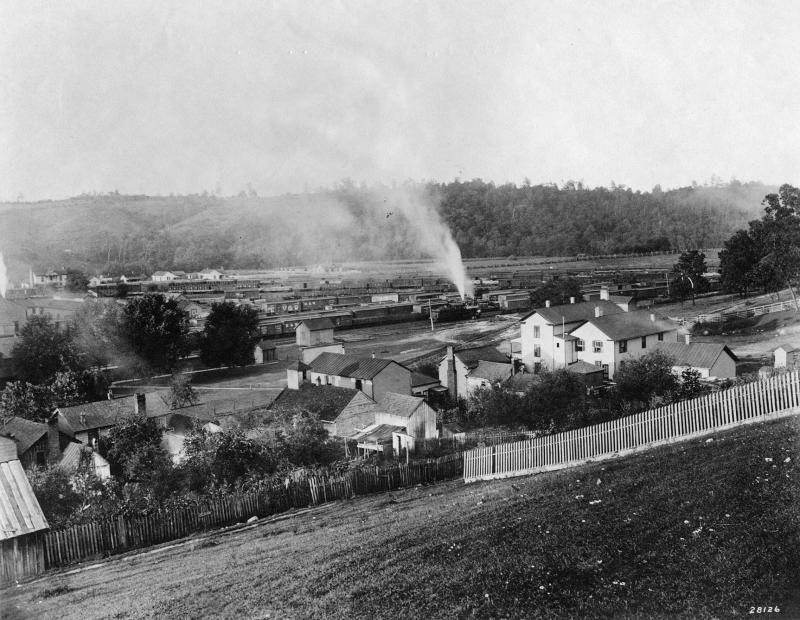 Although the doctors acted fairly quickly, law enforcement did not. That was probably because in all of the hullabaloo, nobody thought to — or maybe no one wanted to — call the sheriff. The college marshal had been summoned, but Heth was on his way to Roanoke before a warrant was issued.
The first Deputy Sheriff C. M. Camper heard of it was after 8 a.m. on March 13, over five hours after Charles Vawter called Dr. Henderson. The justice of the peace, W. R. Stanger, heard about the shooting when his niece phoned him to see if he had any information around 10 a.m. Stanger contacted Camper and afterward issued a warrant for Charles Vawter's arrest.
Vawter called Camper after hearing about the warrant and asked to meet him at the afternoon train on the Huckleberry line to Christiansburg, where he would post bail. He did indeed show up, along with two other VPI faculty: Miles and William Brodie, an associate professor of mathematics and a 1901 graduate of VPI.
In Christiansburg, the bail commissioner released him on a $1,000 bond, paid by Miles and Brodie. Vawter's attorneys, Allen Harless and William Colhoun of the Christiansburg firm Harless and Colhoun helped secure his release. Vawter was back in Blacksburg a free man before 7 p.m. that night.
When Heth died, Stanger drew up a new warrant for Vawter's arrest.
Vawter once again appeared before the bail commissioner the day after Heth's death, this time accompanied by Camper; Miles; Colonel Sidney Sheltman, a wealthy Montgomery County citizen; and Charles Wade, the vice president of the Bank of Christiansburg. The three posted Vawter's $10,000 bond, allowing him to return to Blacksburg that afternoon. Later that day, a Roanoke Times reporter saw him walking with his wife on campus.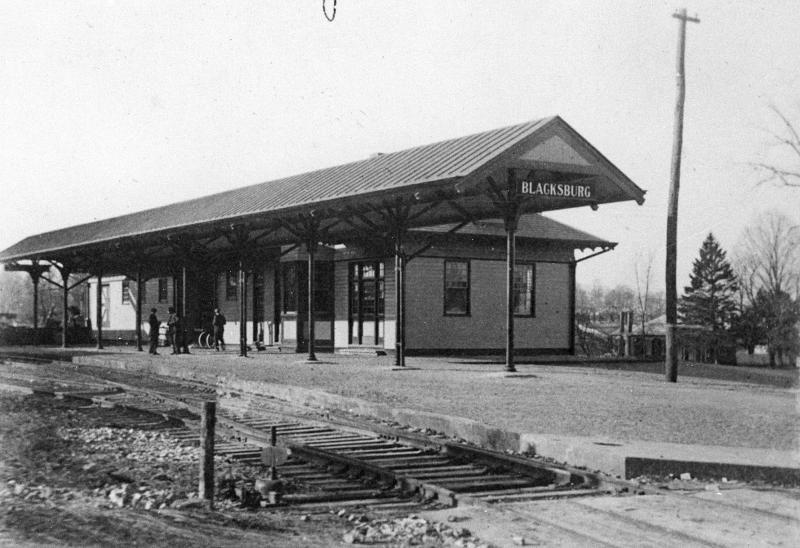 The news of the shooting made it to the press on March 14. Next to front page stories about a major railroad strike and the fighting on the Western front in Europe, the Richmond Times-Dispatch ran "Mystery shrouds shooting of Heth."
The stories were light on detail and heavy on speculation; Vawter refused to talk to the press. He went to his house where his wife was waiting, and the Roanoke Times said that they continued to see visitors, although they refused to talk about the shooting.
After his arraignment for murder, Vawter's counsel released a statement to satiate the press. Reporters had been chomping at the bit since Clement Heth recounted to a Roanoke Times reporter his brother's last words.
When the attorneys announced that the cause of the shooting was a "betrayal of friendship," the press immediately latched on. Stories were already circulating about the closeness of Heth and Rachel Vawter — it was supposed that the trial would hinge around her "honor." The news of the defense strategy appeared in papers from The Washington Times of Washington, D.C., ("Home sanctity plea advanced in Heth killing") to The Tacoma Times of Tacoma, Washington, ("Professor will plead the 'unwritten law'").
It was not that the newspapers were exceptionally desperate for content. On March 15, Czar Nicholas II of Russia abdicated, setting the stage for the Soviet takeover of the country (The World News of Roanoke declared it the "most orderly revolution (the) world has ever witnessed"). It was just that the thought of the beautiful wife of a brilliant professor cheating on her husband was too salacious to resist.
The newspapers and public would have to wait until May, when the trial was scheduled to begin, to find out more.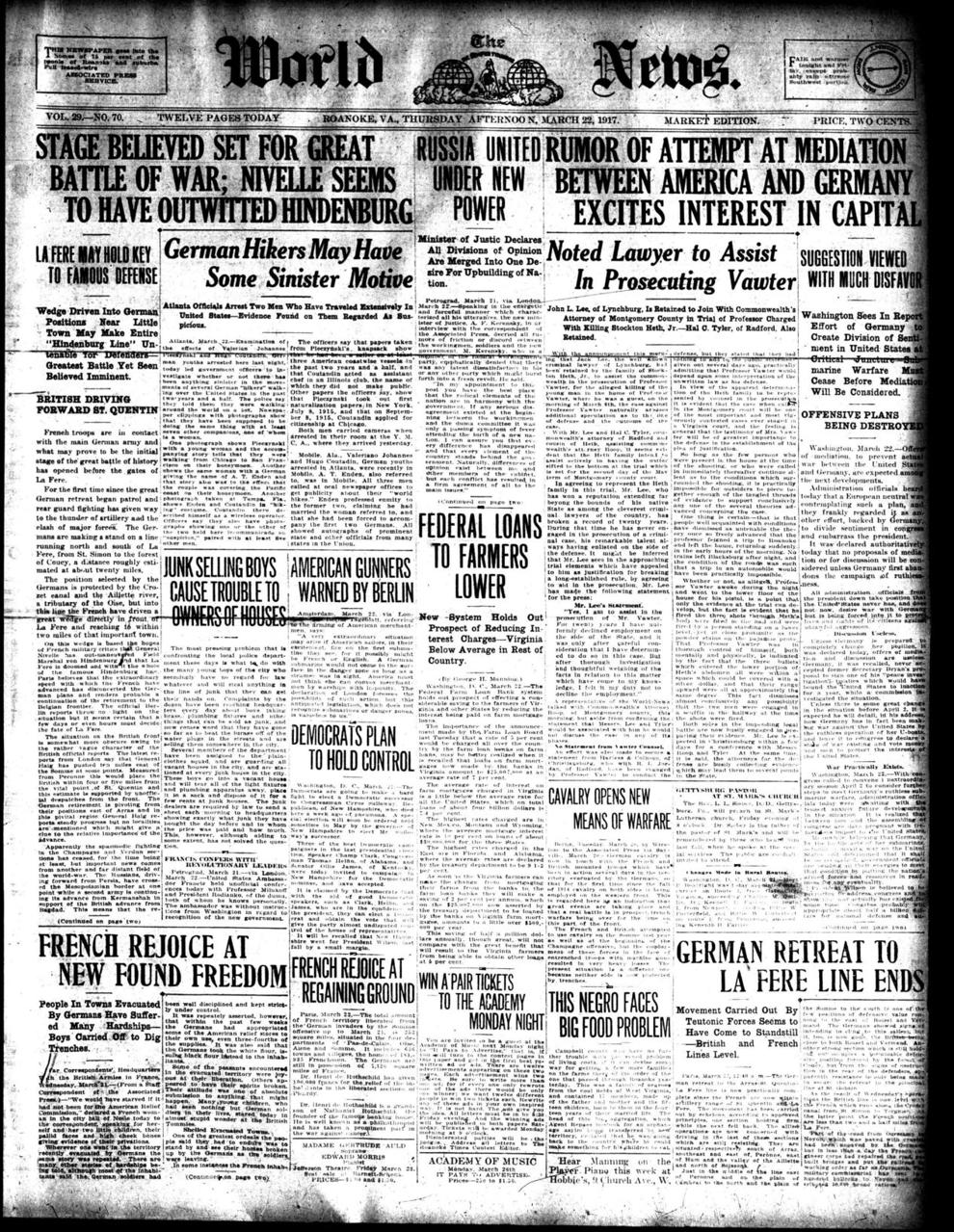 Part III
The May 1917 term of the Montgomery County Circuit Court, held by Judge William Moffett, convened at 9 a.m. on May 1, 1917. The first item on the docket: the murder trial of Charles Vawter Jr.
Moffett, born 1854 in Culpeper County, was admitted to the bar in 1877. He had been elected to the Virginia State Legislature and worked as an attorney in Washington, D.C., before he was appointed to his first judgeship in Roanoke County in 1893.
In 1906, Moffett was elected by legislators to the 20th Judicial Circuit of Virginia, covering the city of Roanoke and Montgomery, Roanoke and Floyd Counties. He was no stranger to contentious cases, and this one promised to be one for the ages.
The nine-person grand jury started hearing evidence around 9:30 a.m. Dr. R. Gordon Simmons, the Roanoke coroner who had performed Stockton Heth's autopsy, testified on the technical details of the death. He was followed by Clement Heth, Dr. Henderson, Deputy Sheriff Camper and the nurse who had helped with the preliminary examination, Emma Garrison.
In the courtroom, the defense attorneys — Allen Harless and William Colhoun, assisted by Radford attorney Robert Jordan —were visibly nervous. What if Heth had made another statement before dying besides the one Clement Heth leaked to the press? In a last-ditch effort, Jordan moved to have the grand jury summons quashed on a technicality, but was overruled.
Vawter leaned on his chair while clerk George Wilson read the indictment and asked for a plea.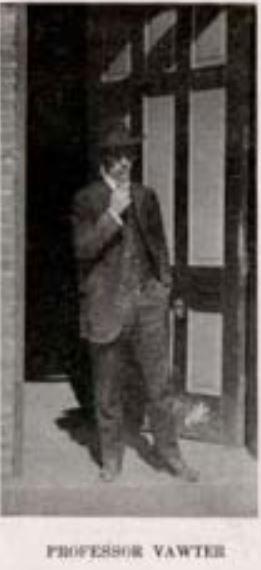 "Not guilty," Vawter replied. The Roanoke Times later wrote that the professor, short and roughly 125 pounds, looked "worn and heavily depressed." Rachel Vawter did not come to the courthouse.
The defense counsel tried again to stall the proceedings by objecting to errors in the preparation of the venire facias, the order that assembled a prospective jury. Moffett once again overruled them.
Harless and Colhoun, a prominent local team, had been brought in before Vawter posted bail the first time. Harless, born in Montgomery County in 1867, graduated from VAMC in 1885. Like many other local attorneys, he later graduated from the University of Virginia Law School and was admitted to the bar in 1888. He worked as a postmaster in Christiansburg from 1896 to 1906, and later served as mayor of the town for two years between 1914 and 1916.
William Colhoun, born in Alleghany Springs in 1871, graduated from Washington and Lee University. He finished his legal education at the University of Virginia as well in 1893 and was admitted to the bar the same year.
Harless and Colhoun ran a quite successful firm in Christiansburg, doing everything from corporate law to criminal defense. The Roanoke World News explained how they worked together in a May 9, 1917, story.
"Mr. Harless is a man of the distinctly scholarly type—a wonderful combination the firm makes, with Colhoun the orator and the keen cross-examiner, who sees immediately the vital points in a witness' testimony, and Harless, the student and the deep thinker," the paper wrote.
However, Vawter's hopes probably laid more in the third attorney — Robert Jordan. Jordan, born in Pulaski in 1863, was the son of Colonel William Jordan, one of the wealthiest citizens in the town. His older brother went on to become the dean of faculty at the University of Tennessee; his younger brother was the treasurer of Pulaski County.
Jordan instead went into law. After graduating from Emory and Henry College, he worked for three years as the chief clerk in the U.S. Marshal's Western District of Virginia office. His work earned him a personal commendation by the U.S. Attorney General.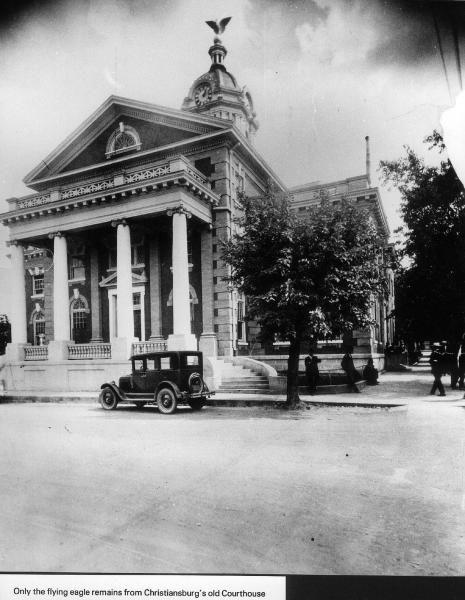 Afterward, he went back to school, studying law at the University of Virginia. He was admitted to the Virginia bar in 1895. For 10 years, he served as the commonwealth's attorney in Radford before entering private practice.
In 1917, Jordan was working with the Montgomery County commonwealth's attorney prosecuting Vawter, Redmond Roop. Their clients including VPI, who they would represent over the summer in litigation against the Western Union telegraph company. It may seem like a conflict of interest when it comes to Vawter's trial, but there weren't many lawyers in Montgomery County. Additionally, Jordan had a leg up — he knew how Roop worked.
A 1901 profile of Jordan in the Richmond Dispatch described him as "one of the brightest lawyers of the Southwest (Virginia), and an able debater." It was his skills as an orator that would be the most helpful for Vawter. In 1905, Jordan prosecuted James Linkous, accused of murdering his wife, in a death penalty trial in Radford. His closing argument in that case captivated the audience.
"Robert L. Jordan opened for the prosecution and spoke for an hour and a half; no one in the densely packed court room however was conscious of the passage of time. Mr. Jordan spoke in a low, tense voice, which told more plainly than words that a weight of sorrow rested on his heart," wrote The Evening News of Roanoke in a Jan. 14, 1905, account. "His speech was eloquent, manly, generous and withal so convincing, so powerful an argument against the accused that a plea for the defendant seemed utterly hopeless."
It looked like Charles Vawter was going to need one of those speeches.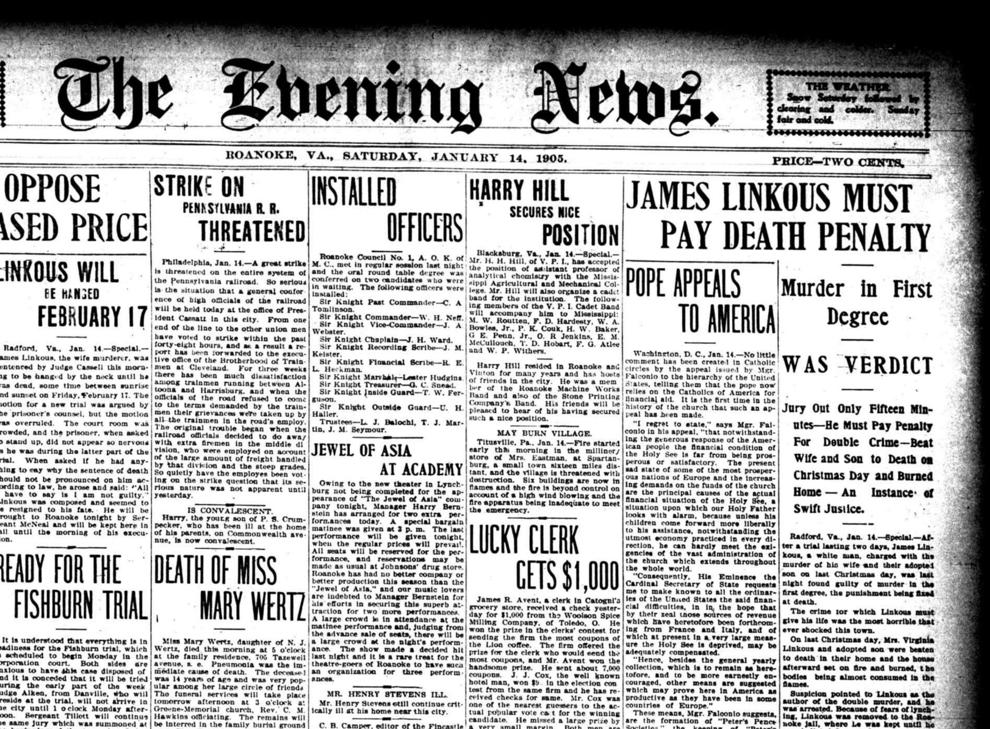 Jury selection in the Vawter trial went quicker than expected, unfortunately for the defense, which was still trying to buy time. All but one of the first 16 prospective jurors called were qualified (the 16th was opposed to capital punishment). With the jury selected, court adjourned at 1:15 p.m.
Moffett reconvened court at 3 p.m. for the start of the trial. By now, the courthouse had filled with spectators eager to hear more of the juicy details local papers had promised. Redmond Roop, the lead prosecutor working with two attorneys hired by the Heth Family, Jack Lee and Hal Tyler, would start off with his opening statement.
Roop, born 1869 in Childress, graduated in 1895 from VAMC with a degree in general science. He wrote the senior class introduction and history for that year's Bugle yearbook and was the presentation orator for his class's graduation. His Bugle entry reads that he was known as "Baby," was a Republican and a Methodist and jokingly believed in the "co-education of the sexes" (VPI was male-only at the time).
He shed the nickname "Baby" pretty fast. After graduating from Washington and Lee University in 1898, he went into private practice before being elected commonwealth's attorney where he was known as "Red Eye."
Roop was already one of the longest-serving commonwealth's attorneys in Montgomery County. He helped lead the Montgomery County Republican Party and represented the party in several national conventions. His reputation was rock solid.
For his opening statement, Roop recounted what Charles Vawter had told the bail commissioner at his second hearing. Rumors had swirled in the presses that Vawter had made a full confession. However, Roop had staunchly refused to release a transcript.
The defense objected when Roop began repeating Vawter's statements. Moffett sent the jury out while the two sides argued. Eventually, Moffett ruled in favor of Roop proceeding.
Rachel and Charles Vawter went to see a movie on the evening of Monday, March 12, 1917. After taking their children to bed, the couple headed to a theater rehearsal for an amateur production that Rachel was to take part in.
When they returned around 10 p.m., the Vawters found Stockton Heth Jr. at their home. Heth was a regular guest; this was not highly unusual. They invited Heth inside to the parlor, where they played cards along with Bull Williams. At midnight, when the electricity was shut off, they retired.
Around 2:30 a.m., Vawter woke up in his bed to discover that his wife was not by his side. Stepping out into the hallway, he saw Rachel run across from Heth's bedroom into his son's usual bedroom. His suspicions of infidelity were confirmed.
Vawter then went down to his study where he kept his .38-caliber Iver Johnson hammerless pistol. It was loaded with five rounds. While coming back up the steps, Heth confronted Vawter, and Vawter fired three rounds into his abdomen.
Roop told the jury that the although the timeline of the shooting was not disputed, the prosecution would prove that Vawter's motive was false. Vawter would try to claim self-defense, the "unwritten law," but in fact, Heth had been shot in cold blood.
Before closing, Roop reminded the jury not to make any judgement until all evidence had been presented. Although the Roanoke Times did not describe it, it's easy to imagine Roop giving this warning with a slight smile. Because he did have something that the defense didn't.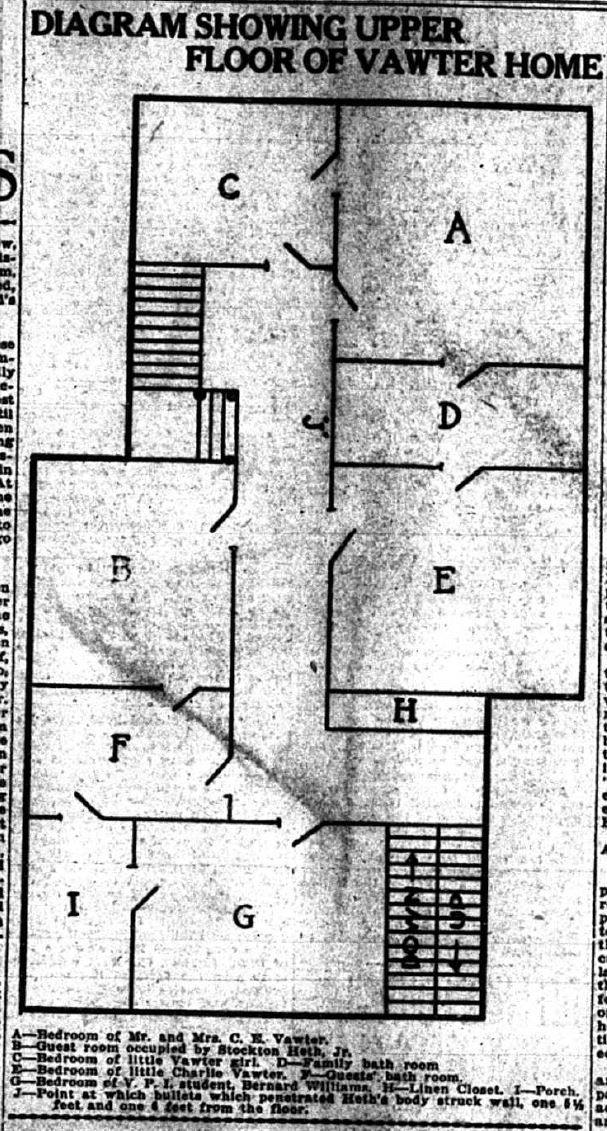 Up next was William Colhoun. Unlike his partner, Allen Harless, the courtroom floor was where he really shone. This statement would shape the course of the trial.
Colhoun started off by recalling Charles Vawter's life, his work and his fairyland marriage to Rachel Henderson. But then, to everyone in the courtroom's surprise, he admitted that Vawter was an alcoholic — or, as the Roanoke Times would put it in a front-page headline, a "slave to drink."
This was such a scandal because Virginia had gone dry in 1916. National prohibition would follow three years later; public opinion was squarely against the vice of drink. Admitting Vawter was an alcoholic meant admitting to the lesser crime of obtaining alcohol illegally as well as damaging Vawter's reputation in the jury's minds.
However, the alcoholism was central to the defense's strategy. According to Colhoun, Heth wormed his way into the Vawters' lives and used Charles Vawter's alcoholism "to tempt him, like a serpent."
"Gradually the deceased, by those little attentions, harmless in themselves, most serious when designedly used, so endeared himself to the defendant that he gained his utmost confidence, trust and friendship," Colhoun told the crowded courtroom. "Having thus engraced himself with the husband, he began his advances to gain the affection and love of the wife."
Colhoun laid out Vawter's version of the relationship. As other residents of Blacksburg had noticed, Stockton Heth had become very close to Rachel Vawter. He would often take her for rides in his car, sometimes without Charles. Charles Vawter bought himself a car even though he couldn't afford it to try to divert some of that attention.
One afternoon in June 1916, Heth called on the Vawters, bringing whiskey with him. Charles Vawter, drunk after several drinks, fell asleep in the parlor, leaving Heth and Rachel alone on the porch. When he woke up around 1 a.m., he went upstairs to see his wife leaving the guest bedroom.
Vawter accused his wife and Heth of — well, Colhoun left out the specifics, but you can imagine — which Rachel Vawter denied. Heth was so angry that he grabbed Vawter, who was a much shorter man, and choked him. Somehow, Rachel Vawter and Heth managed to convince Charles Vawter that he was mistaken, and he agreed to overlook the incident.
The peace only lasted a few months though. In fall, both Heth and an unnamed married woman were staying at the Vawter residence. Vawter came to suspect that the two were having "improper relations" (as the Roanoke Times put it) and demanded she leave. Heth agreed to take her to Christiansburg in his car.
Around Christmas, Heth was once again at the Vawter's house. If you think you're noticing a pattern here, you'd be following Colhoun's logic correctly. Charles Vawter had gone downstairs to attend to the furnace; when he came back, he saw Heth kissing his wife. When Vawter called Heth out, he once again attacked Vawter, choking him "into insensibility," according to the Roanoke Times.
Afterward, the Vawters came to an agreement. Charles Vawter would give up drinking, and Rachel Vawter would never see Heth alone. Heth continued to visit the house when they were both there, but she would leave the house when her husband was teaching classes to avoid Heth.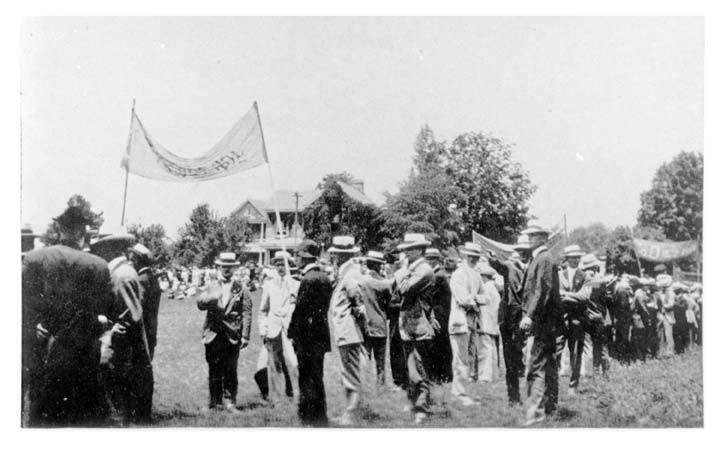 On March 11, Heth returned from Washington, D.C., with a load of whiskey (which was at that point illegal in the state). He was waiting for the Vawters on March 12 at their home when the Vawters returned from the theater. When Charles Vawter said he smelled alcohol, Heth pulled out a flask and suggested they split the contents with Bull Williams.
The four of them drank and played cards until midnight, although Colhoun said that Heth poured his drink into Vawter's empty glass, saying that he "had just had a big one." At midnight, when the lights cut off, everyone went to their respective bedrooms.
Right as the Vawters were about to go to sleep, there was a knock at the bedroom door. Rachel Vawter opened the door to find Heth with a quart and a pint of whiskey as a present. All three of them took nightcaps before retiring.
A little before 3 a.m., Charles Vawter woke up to find his wife missing from bed. Hearing voices in the hall, he struck a match and opened the door in time to see his wife running from the guest bedroom into his son's room.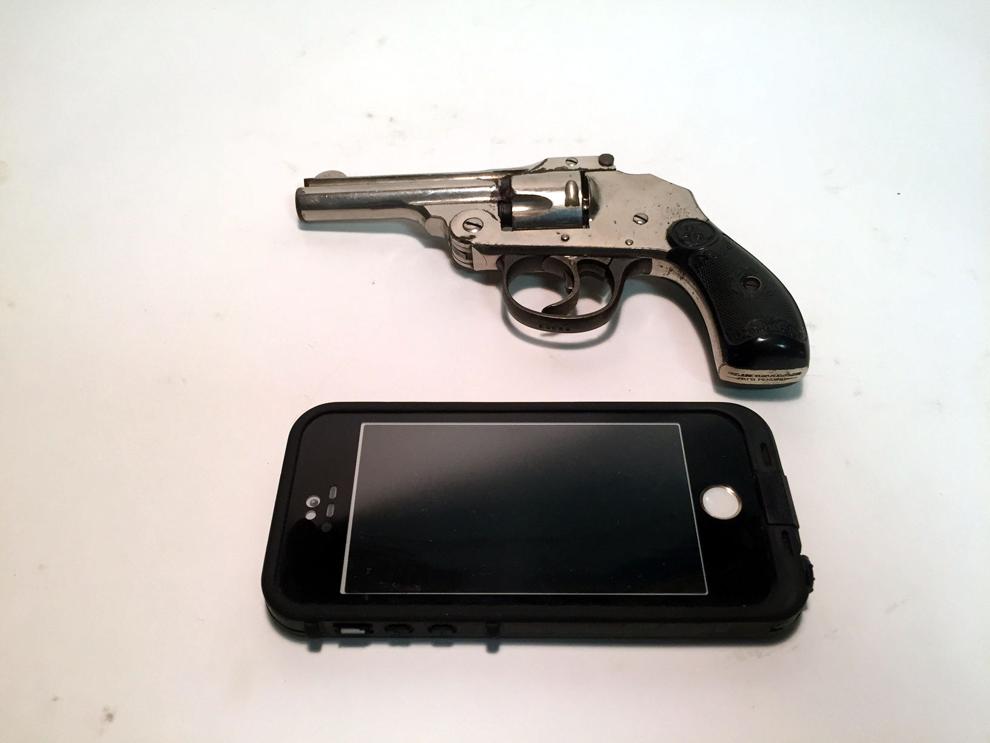 Vawter went to his study downstairs to retrieve his pistol. His wife followed and begged him to give her the gun so that she could kill herself instead. On the way back up, they struggled as she tried to grab the firearm.
Then, Heth appeared near the top of the stairway. He went after Vawter, grabbing him by the throat and choking him once again and pushing him against the railing. It was in this struggle, defending his life, that Vawter fired his Iver Johnson three times. Heth fell to the floor.
"Charlie Vawter loved Stockton Heth — loved him and treated him as a brother — and then he found that he was a traitor," Colhoun exclaimed to the courtroom at the climax of his statement.
When Colhoun finished, the courtroom was stunned. The only witness the court heard that day was the Roanoke coroner, Dr. Simmons, who testified to some technical details. Colhoun's opening statement was a hard act to follow.
"Certain it is that the case presents elements never encountered in a criminal trial in Virginia before, and that the large crowd in attendance will hear more than one sensation," the Roanoke Times story on the day's proceedings read.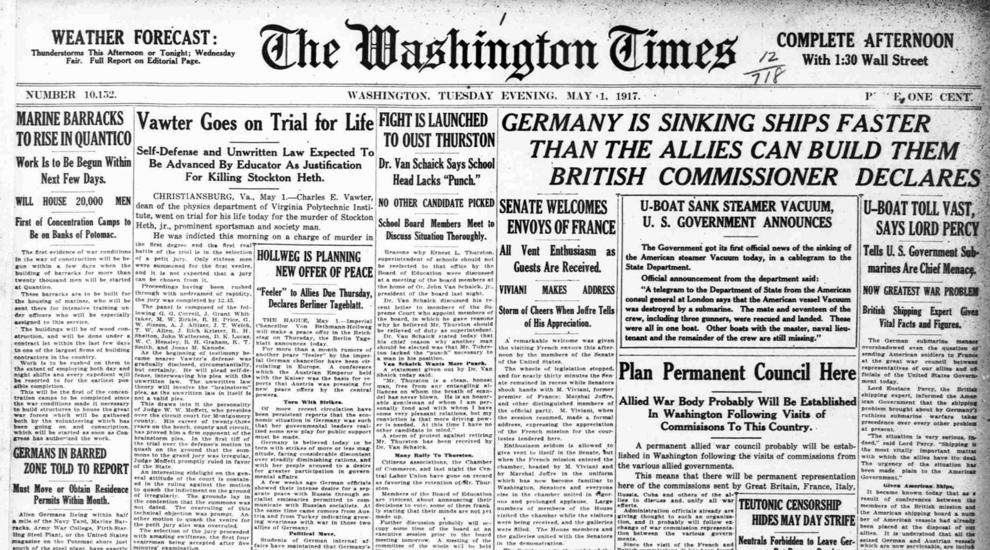 Part IV
The second day of the trial of Charles Vawter was scheduled to start at 9:30 a.m. on Wednesday, May 2, but was delayed. The prosecution's second witness, Dr. William Henderson, was working in Blacksburg. The War Department had asked the college physician to examine a squad of VPI students before they left for officers' training camp at Fort Myer. The country was marching to war, taking VPI students with it.
Robert Bermann, writing for The Washington Times, took notes on the Vawter family as they waited for Dr. Henderson to appear. The youthful Rachel Vawter appeared somewhat nervous, fidgeting with her purse. On either side of her sat her children, Rachel and Charles, all three dressed in blue. In the row behind them, Charles Vawter's sister Leona Vawter and Bull Williams sat together.
The Vawters' son appeared frightened. Charles Vawter kept his arm around him. The younger Rachel's eyes wandered around the room. At one point, she leaned over to the press table.
"Whatcha writing about?" she asked Bermann with a smile.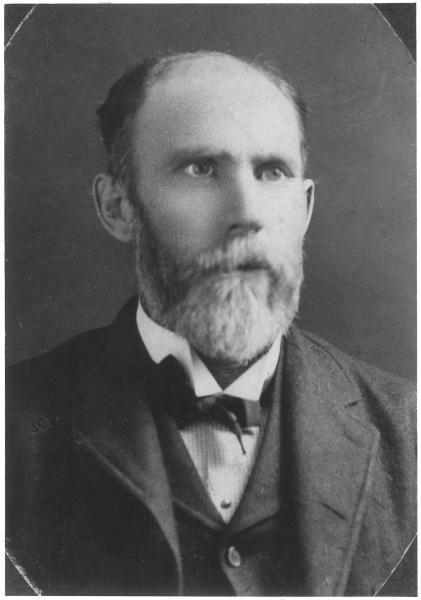 At 10:25 a.m., Dr. Henderson finally made it to the courtroom. He recalled the events of the night of the murder, from Williams knocking on his door to taking the pistol from Vawter. He identified for the court the pajamas Stockton Heth had been wearing when he was shot. Two bullets had gone through one hole; Dr. Henderson speculated the third had gone through the same hole or a nearby opening.
Next, Dr. A. P. Jones, the Jefferson Hospital surgeon who operated on Heth, testified to Heth's state when he had gone to Blacksburg. When asked by prosecution attorney Jack Lee, Dr. Jones said that it was the shock of the wounds that killed him.
Some people in the audience may have come just to see Lee examine and cross-examine witnesses. Born in 1861 in New Orleans, Louisiana, his wealthy parents died when he was 10 years old. He then moved to Virginia, attending Kenmore High School in Amherst and then Sewanee School (now Sewanee: The University of the South). He spent time studying abroad in Germany and attended the University of Virginia.
Afterward, Lee passed the bar and served as the Amherst County commonwealth's attorney from 1886 to 1894. However, Lee ultimately discovered that he preferred to defend, not prosecute. He went into private practice in 1896 and spent most of the rest of his life defending criminals, from a Newport News attorney on trial for shooting the city engineer to a black storekeeper accused of shooting a police officer in Danville.
"Mr. Lee was one of the most delightful entertainers in the State, one of the most interesting talkers to be found. He was a profound scholar and philosopher," read his Nov. 16, 1926, obituary in the Richmond Times-Dispatch.
But the Heth family had made Lee change his mind when they asked him to serve as assistant counsel for Roop. For the first time in 20 years, he was going to prosecute and not defend.
The final member of the prosecutorial team, Hal Tyler, had little choice to participate — Vawter had shot his cousin. However, he remained quiet as the prosecution presented its case.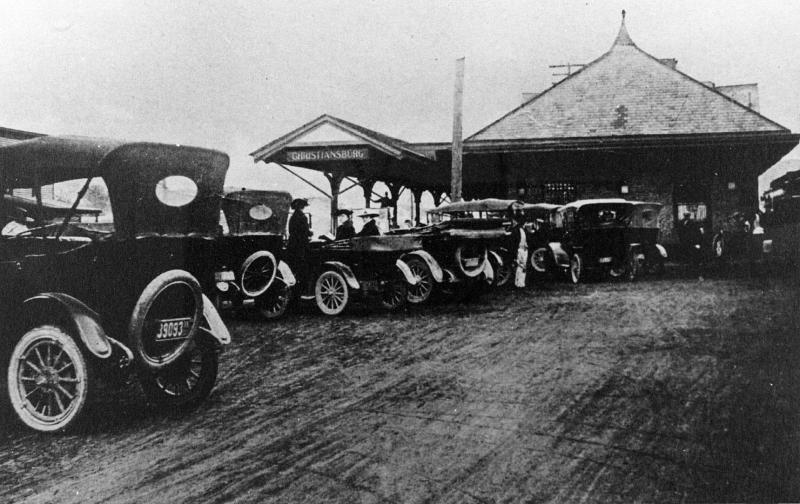 Once Lee was finished with Dr. Jones, the prosecution rested. The team had only called two witnesses. From their perspective, things were pretty cut and dry.
Defense attorney Robert Jordan called their first witness — Charles Vawter III, the son of the man on trial. The gallery and the press were shocked to see an 11-year-old on the stand. Jordan administered a slightly modified version of the oath.
"Charlie," Jordan asked, "do you know the nature of an oath?"
Charlie said yes.
"What will happen to a little boy who does not tell the truth?"
"He will go to the bad place."
"Who taught you that?"
"Mother and father."
On the stand, the boy recounted how he had slept in his little sister's room the night of the shooting — the family's dog had messed up his bed. When he heard the shots, he got up, but was told to go back to his room by the adults. It was a shrewd and calculated move by the defense to gain sympathy for the Vawters.
Rachel Vawter, her two children and her sister-in-law all left the courtroom once Charlie left the stand. Next up was her husband.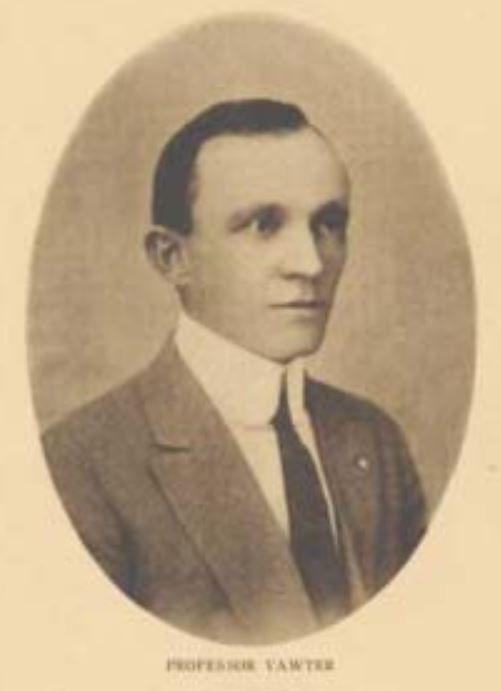 Vawter testified that he indeed was exceptionally susceptible to alcohol. Only a few drinks would get him quite intoxicated, not surprising considering his small stature. He also told the courtroom that he loved Stockton Heth, "like a brother." At least, he did before the affair began.
He then testified in greater detail to the events his attorney, William Colhoun, had described in his opening statement. In the first incident, when he had fallen asleep drunk in the parlor of his house, Vawter recounted going upstairs when he woke up to see his wife in a night dress running out of Heth's room. When asked, she said she was just fixing Heth's collar.
Vawter went into Heth's room and confronted him, telling him, "Stockton, you damn libertine and robber of homes; what do you mean by such conduct with my wife?"
Heth then pulled Vawter into his bedroom and, after asking Rachel Vawter to close the door, choked him. Eventually, Vawter's wife and Heth were able to talk him into believing that he was mistaken.
"They could always outtalk me, and their reasons always seemed plausible," Vawter said on the stand.
But Vawter did write a letter, introduced as evidence in court, asking to stay away. Vawter was a prolific letter writer throughout his life; he frequently corresponded with the VPI president, John Eggleston, and other friends. In that particular letter, dated June 15, 1916, Vawter says that his wife had threatened to kill herself and that Heth was a bad influence.
However, a second letter introduced from June 22 invites Heth back into the Vawter home. Vawter insinuates that he was worried about his wife's mental health if the estrangement continued.
Their friendship continued as strong as ever, even when Vawter suspected Heth of having an affair with the unnamed married woman. He had only broken his promise to abstain from alcohol four times since Christmas.
Throughout his testimony, Vawter struggled to keep it together — occasionally breaking out into sobs, according to the Roanoke Times. The past year had been a difficult one; the family was in a bad financial situation as well. Vawter had struck a deal with a publisher to write a physics textbook, hoping that he could finish it by June and then have enough money to keep the advances of wealthy Stockton Heth at bay.
To conclude his testimony, he gave his version of the shooting. Early in the morning of March 13, Vawter noticed his wife missing from bed. He struck a match and walked out into the hallway, seeing Rachel Vawter run into his son's room. Vawter then went downstairs to his study to get his pistol while his wife begged him to shoot her first.
According to his testimony, Heth had his hands around Vawter's neck and had pushed him against the banister when he shot Heth. Heth fell backward onto the floor; Vawter, shocked by what had just happened, retreated to his room.
While his wife cared for Heth, giving him a blanket and holding his hand, Vawter went to his children's room. Rachel was crying after hearing the noise. He took her in his arms and kissed both of his children.
"Children, I don't know what they will do to father, but I have protected you," he told them. "Whatever happens, be good to mother."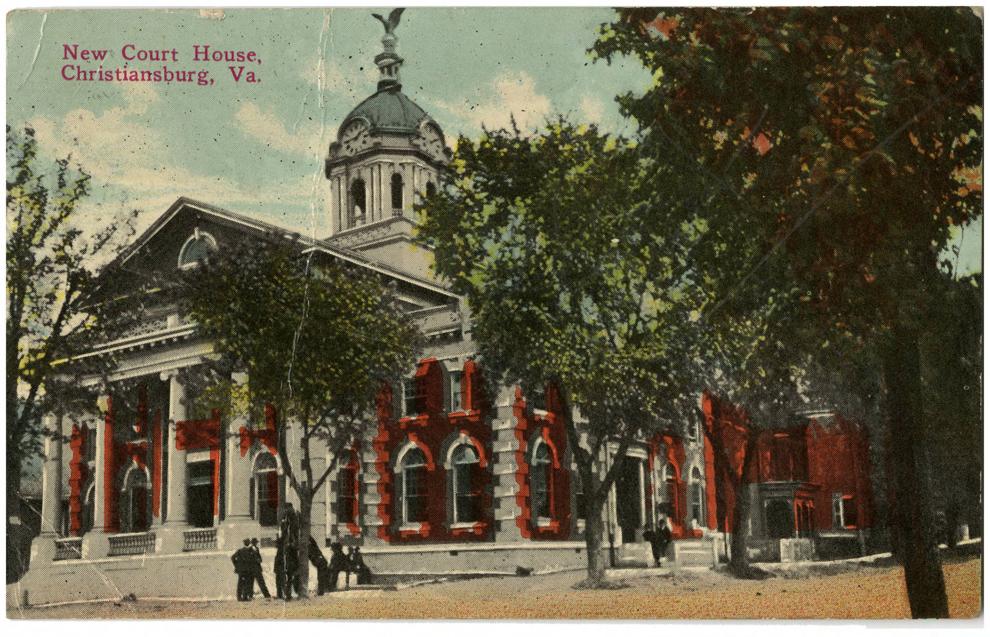 Prosecution attorney Jack Lee looked up at the gallery in the courthouse after the court took a lunch break. There were a number of women in attendance.
Being the gentleman that he was, he told the courtroom that he was about to ask things that he would not "want his wife or daughter to hear," according to the Roanoke Times. The defense attorneys concurred. Every woman in the gallery filed out.
Lee started his cross-examination of Charles Vawter by delving into more detail the incidents leading up to the shooting. Vawter insisted those had been the only instances of inappropriate conduct.
Then, Lee procured a letter and handed it to Vawter, asking him to read it out loud. The audience gasped in shock.
The letter, found among Stockton Heth's things after his death, was in an envelope with a bill from the Roanoke Wine and Liquor Company. In it, Vawter acknowledges his wife and Heth are in love. He goes on to say that Heth can continue to see his wife, on one condition: pay his $63 debt at the liquor store.
Vawter said he had a faint memory of writing the letter, but he was drunk at the time and the Sunday afternoon incident was a lie. However, Lee introduced more letters and receipts from the liquor store.
At one time, Vawter's tab was as high as $74 ($1,413.65 in 2017 dollars). Heth paid $37.65 of it.
The prosecuting attorney did not stop there either. He continued to grill Vawter on the incident involving the married woman. Several times Vawter accidentally used the woman's name, although newspapers did not repeat it. He had used dashes in place of her name in correspondence, just as he did with Rachel's name in the letter which had just been introduced, trying to save her reputation.
The afternoon session closed with Bull Williams on the stand. He corroborated Vawter's version of events, adding that the left sleeve of Vawter's pajamas was torn off during the struggle on March 13 and that he had several scars from the fight on the stairs.
Newspapers did not hesitate to condemn Vawter's apparent moral depravity (at least, depravity in 1917 terms).
"Perhaps a board of psychologists could unravel the secrets of Prof. Vawter's mind as revealed on the witness stand in his own behalf today, but certainly to the people present in the court room, including some of the most eminent lawyers in Virginia, he proved an unsolvable enigma," a Roanoke Times article written May 2 reads. "It is doubtful if such letters, chief counsel for the prosecution and acknowledged by Vawter as his own, were ever presented in any court. No one pretends to be able to solve them."
That night, a secret meeting of the defense team took place. Vawter's brother-in-law, Sally Miles, also participated and helped pull together a strategy that they hoped would counteract the serious effect of the new letter introduced that day. It was going to be a long shot.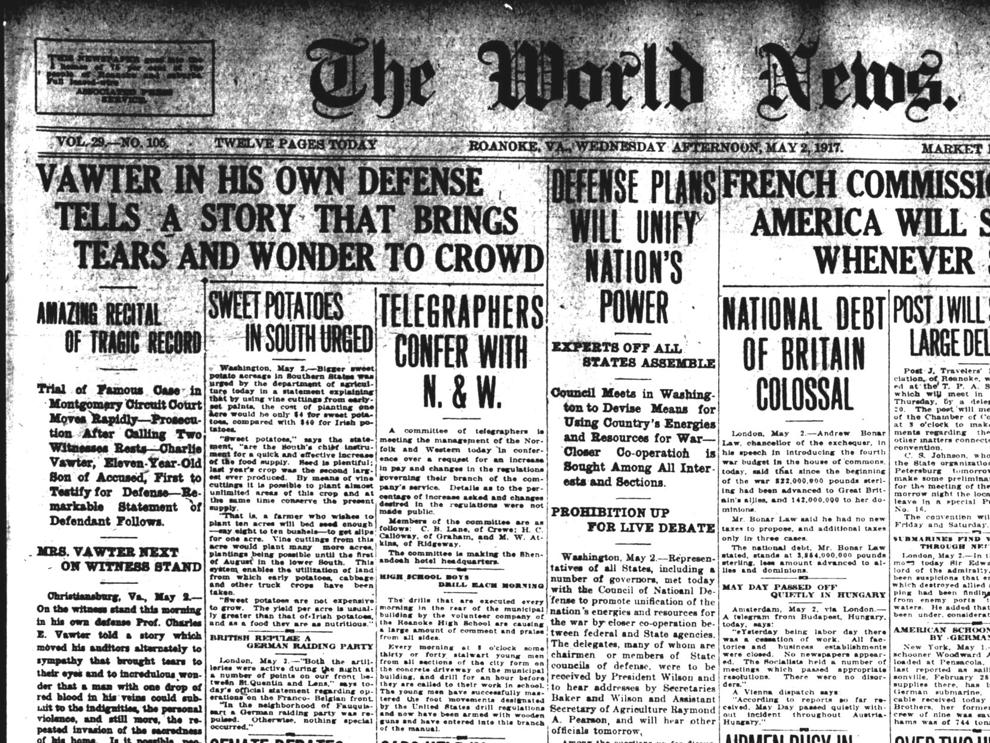 Part V
Moffett reconvened court on May 3 without the fireworks of the previous two days. Williams finished his testimony, describing the wounds that Heth had given Vawter the night of the shooting.
The defense team began to set up their new defense, in case self-defense was too hard of a sale. Attorney William Colhoun first called Dr. Alexander Showalter, a Christiansburg doctor, who testified that the recently introduced letter was written by a clinically insane man. The defense also called Dr. Allen Evans of Christiansburg who confirmed Dr. Showalter's analysis.
Lee continued to try to punch holes in that argument, pointing out that there is a difference between being insane and being drunk. Dr. Evans admitted under cross-examination that Vawter's activity may be explained by "moral degeneracy" as well as insanity.
Dr. Henderson also testified for the defense, saying that Vawter was insane. On further questioning from Lee, he also admitted that Vawter was an eccentric man. According to the Roanoke Times, he told the court that on matters outside of physics, "he was, mentally, as a little child."
At 11:20 a.m., the defense counsel asked for a recess. The courtroom emptied.
Both sides met for the next half hour to try to hash out a plea deal. With Lee punching holes in the insanity defense and the letter undermining the self-defense route, Vawter's attorneys were nervous. On the other hand, the prosecution knew public opinion was in Vawter's favor and even a strong case might fail in front of a jury. Additionally, rumors swirled that higher-ups on both sides wanted the case resolved quickly.
The prosecutors made an offer: Vawter would plead not guilty by reason of insanity, allowing him to be sent to a mental institution where he would be released when authorities determined he was no longer a threat. Rachel Vawter would be spared the witness chair; Charles would be spared the electric chair.
Charles Vawter and his attorneys seemed OK with the idea, but his wife was not going to have it.
"No, he shall not go to an asylum," she told the attorneys, according to an anonymous source in the Roanoke Times. "I would rather go on the stand and tell my story, at whatever cost, than to have him suffer more."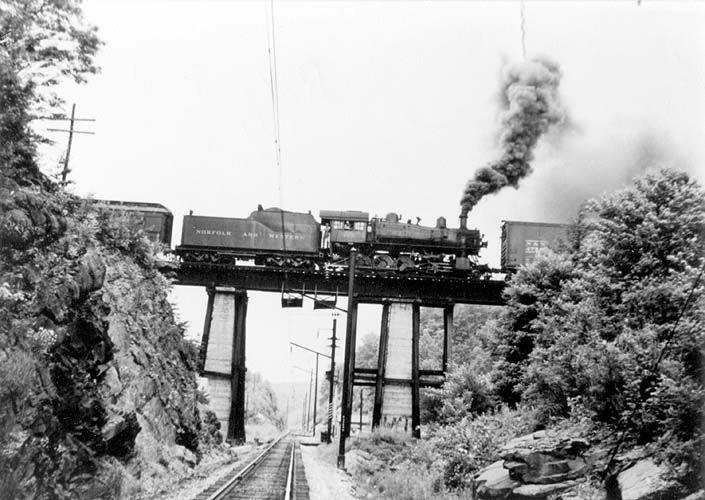 Meanwhile, in Blacksburg, Sally Miles delivered a letter to VPI President Joseph Eggleston. Eggleston had been a friend of Vawter's as well; they corresponded regularly, even while Vawter was away during summers working at other locations around the country.
The letter Miles delivered to Eggleston was to the point.
Vawter had not held class since April 28; the resignation was not unexpected. According to notes Eggleston wrote on the page, Miles told him that Vawter hoped his salary would be paid until Aug. 1 of that year. Eggleston went and asked John Williams, dean of the mathematics department, to fill in the physics chair for the time being.
In March, Eggleston had written to assistant professor Frank Robeson, who Vawter had helped hire for the physics department, saying it would "embarrass us seriously" if he did not return. Robeson was away in Maryland at the time; Eggleston offered to promote him to full professor.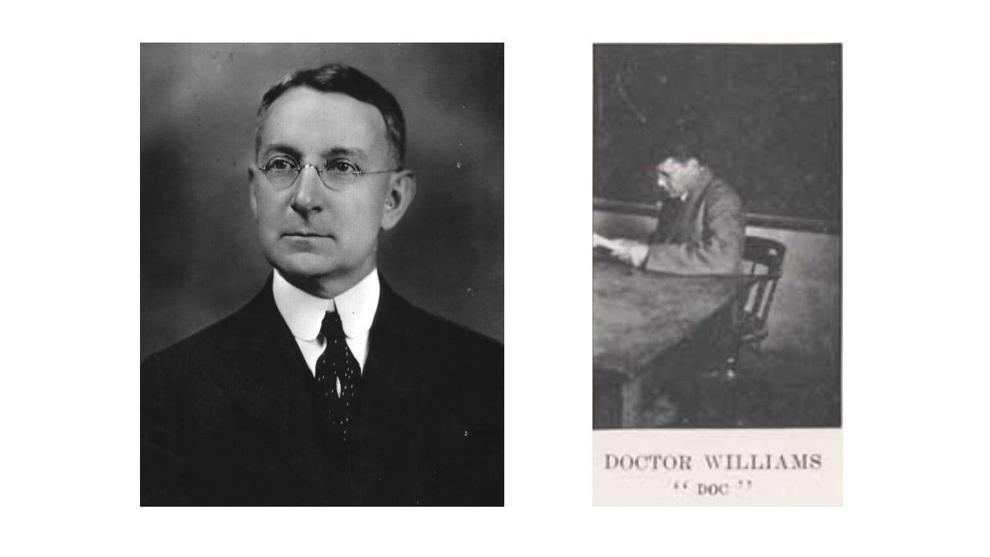 In Christiansburg, the most anticipated testimony of the entire trial — Rachel Vawter's — started at 2 p.m. There was not even standing room in the courtroom.
The defense made a last-ditch effort to protect Vawter from gossip by asking the judge to clear the spectators. Lee objected and said at least journalists should remain. Moffett, unmoved, said no one would leave.
From the stand, Vawter laid out in detail her relationship with Heth. They had been friends for years, but two years ago, Heth's visits became increasingly frequent.
Then, he started plying her with alcohol. She said that whenever she was not drunk, she would refuse to sleep with him. But, he frequently would get her drunk and unable to consent.
"Rachel," Vawter said Heth told her, "nearly all women allow such liberties if you go at them the right way."
In 1917, that was called scandalous behavior. In 2017, that is called rape.
Heth already had a bad reputation that he earned while cavorting around the dance halls of Blacksburg and Radford. At the end of one of his letters to Heth, Charles Vawter mentioned "the very unsavory reputation that you have, so far as the fair sex are concerned." Rachel Vawter may not have been the first woman that he sexually assaulted.
To keep up their relationship, even after attacking her husband on multiple occasions, Heth showered her in gifts. In June 1916, Heth offered to give her a pearl necklace and leave behind his automobile for her use. Charles Vawter forbade it and bought a car with his own money, although he couldn't really afford it.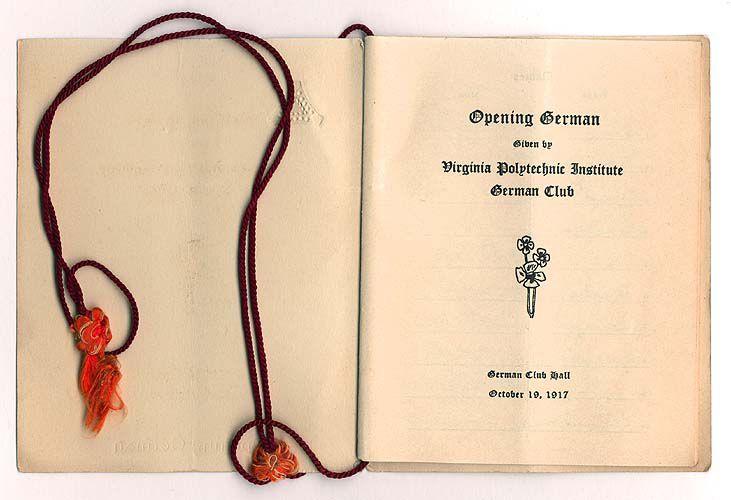 Rachel Vawter testified that she had heard her daughter coughing on the night of the shooting and gotten up initially to get her medicine, kept near the top of the stairs in the Vawter home. Heth called out to her from his nearby room, "Come in, I want to talk to you."
"I will not," she replied. Heth grabbed her arm and took her into his room anyway.
When she heard her husband coming out of his room, she left Heth's room for her son's room. She followed her husband down the stairs as he walked down to his study, confronting him. In the dark, she reached out and could feel the pistol in his hands.
"What are you going to do?" she asked.
"Go up to the bedroom and I will tell you what I am going to do."
"Give me the pistol and I will kill myself." Vawter knew what her husband was trying to do.
Heth then came out of his room and all three of them struggled on the stairs. According to her testimony, her finger was on the trigger of the Iver Johnson when the shots were fired.
This brings up an interesting point about Charles Vawter's gun, something never brought up in trial. The five-chamber, hammerless .32-caliber pistol had a relatively new feature — a safety trigger. The gun, cheap and widely available, was not known for being powerful or remotely accurate. The velocity of the bullet leaving the gun was too slow to make it a practical weapon outside of close range.
However, that safety mechanism would likely have prevented it from firing unless the trigger was pulled. Bumping it was unlikely to cause it to fire. And because the gun was fired at point-blank range, two of the sluggish bullets were still able to pass through Heth's intestines and into the wall at the top of the stairs.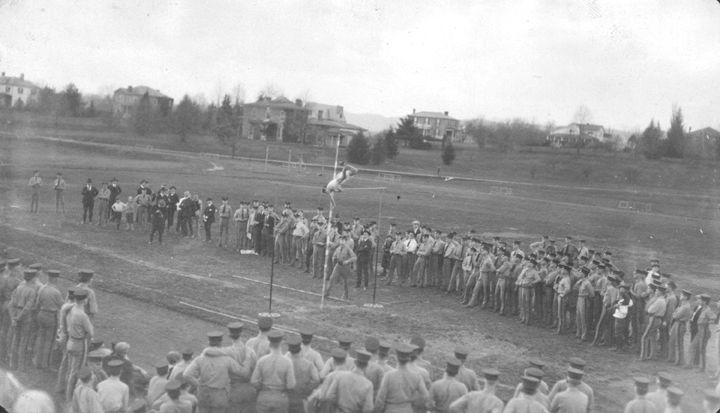 When Heth fell over in the darkness, she immediately ran to him and called for Bull Williams to bring a candle.
"Stockton, whatever happens, remember this is all my fault," she told him.
"No, it is all my fault," Heth said. He then said he was cold, and Vawter grabbed a blanket from the children's room for him. The physicians who arrived later said the two were still together, holding hands, when they got there.
When Vawter finished, it was time for the cross-examination. Jordan Lee was well known in southwest Virginia as one of the best in the business. The Roanoke Times later called Lee's drilling of her "the most terrific ordeal that a woman ever went through in court."
Lee first tried to question whether she had sex with Heth before the first choking incident in May 1916, but the defense objected. Judge Moffett sustained. She did however admit under questioning that Heth had told her about the June 15 letter telling him to stay away from the house, and that she had "jumped on" her husband for kicking him out of their house.
The prosecuting attorney also tried to introduce the letters for further questioning, but Moffett sustained the defense's objection to their admission. But Lee had one other avenue of questioning.
When asked, Rachel Vawter admitted that on the first night Heth choked Vawter, she had been found naked in Heth's room. The Roanoke Times, sticking to the predominant sense of morality of the time, declined to print the details of the relationship that came out in court other than to describe them as "horrors of the crime that goaded Vawter to final desperation."
Then, Lee asked about the October incident with the married woman guest, where Charles Vawter supposedly found "signs" that Heth had sex with the guest. Under questioning, Rachel Vawter contradicted her husband's story.
He had been mistaken — the signs were not from the guest. It had been Rachel Vawter who had sex with Heth.
The public was in a stupor. The Roanoke Times ran in large type on the front page of its May 3 edition, "MRS. VAWTER BARES LIFE BEFORE JURY TO SAVE HUSBAND." The details of the conference that could have saved her from testifying were printed just below.
According to the Roanoke Times story, after court let out that afternoon, a couple dozen Montgomery County residents were discussing the case outside the courthouse. Someone suggested they poll the group on the outcome of the trial. Every person voted for acquittal.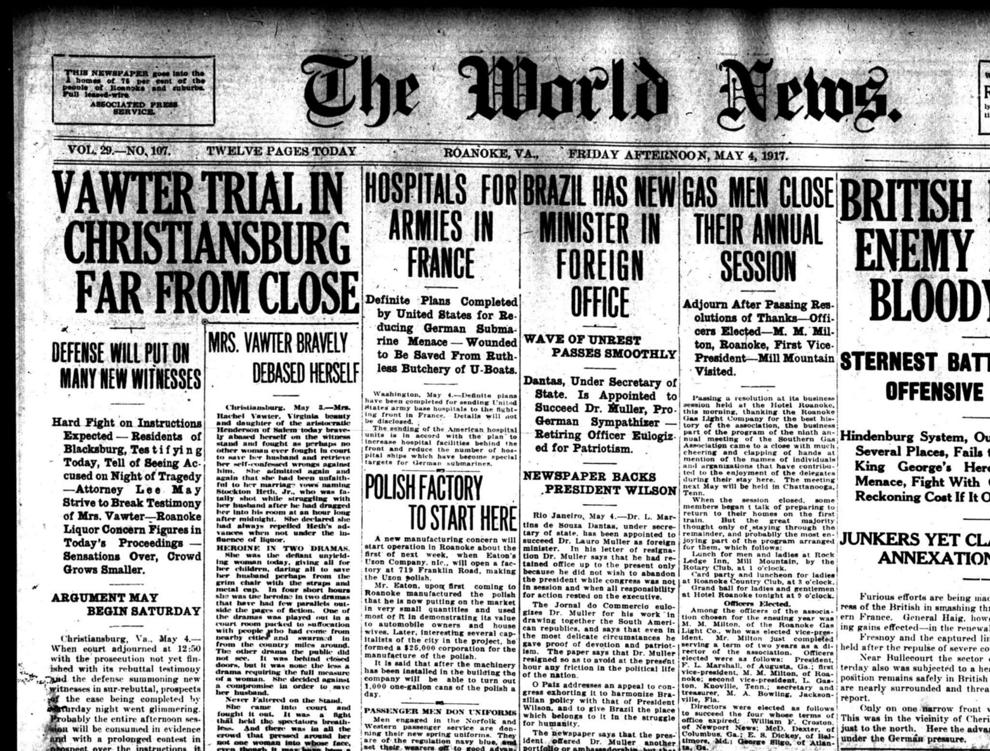 May 4 was a relatively quiet day for the journalists covering Charles Vawter's trial. In the morning, the defense called a cashier from the Bank of Blacksburg who told the court Vawter was sober when he saw him around 10 p.m. before the shooting. Another Blacksburg resident testified likewise.
The defense then rested.
After a 25-minute conference, the prosecution then returned to the court to introduce rebuttal witnesses. Ethel Brown, bookkeeper of the Roanoke Wine and Liquor Company that had relocated to Maryland after the state went dry, identified the company's ledger book.
When asked by Lee, she said that the company filled a number of whiskey orders for Vawter's brother. A letter from Vawter was introduced from Sept. 14, 1916, asking the company to not fill orders for that name. On cross-examination, Brown admitted they had.
The foreman of Whitethorn also testified that he overheard a telephone conversation between Vawter and Heth in January in which Vawter told Heth he could find his wife alone at a friend's house in Roanoke. Defense attorney William Colhoun attacked him for eavesdropping on his employer.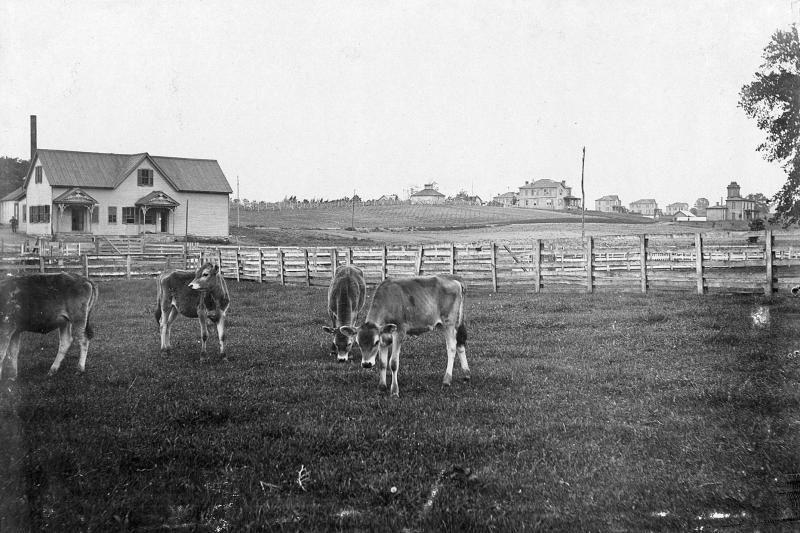 Another Blacksburg resident testified that it had actually been Bull Williams' whiskey drunk on the night of the shooting, not Heth's. He admitted though that he was related to the Tyler and Heth families.
The last witness of the morning session was Theodorick Campbell, the dean of faculty at VPI who Heth had called after being shot. He arrived at the Vawter house around 3:25 a.m. the night of the shooting. Once he got there, Williams told him that Heth had already said he had tried to stop Vawter from shooting him.
Colhoun cross-examined Campbell, forcing him to admit that he was related to Heth through his wife and considered the dead man like a son. He also admitted that he had talked extensively with the prosecution about the case and would like to see Vawter punished for the death.
Campbell also said that Heth had been at his house earlier that night. The dean had invited him to spend the night there, but Heth said that he needed to get home.
The defense attorney also attempted to get Campbell to admit he had tried to get Vawter to confess to the crime that night. Campbell denied that was not his intention when he came to the house; he said he had phoned for Sally Miles, Vawter's brother-in-law, but done nothing else. According to the Roanoke Times, he "regarded (Vawter) as a capable teacher."
The trial was increasingly getting caught up in details and expert witness testimony, which bored the press to a degree. However, the most exciting parts of the trial were yet to come.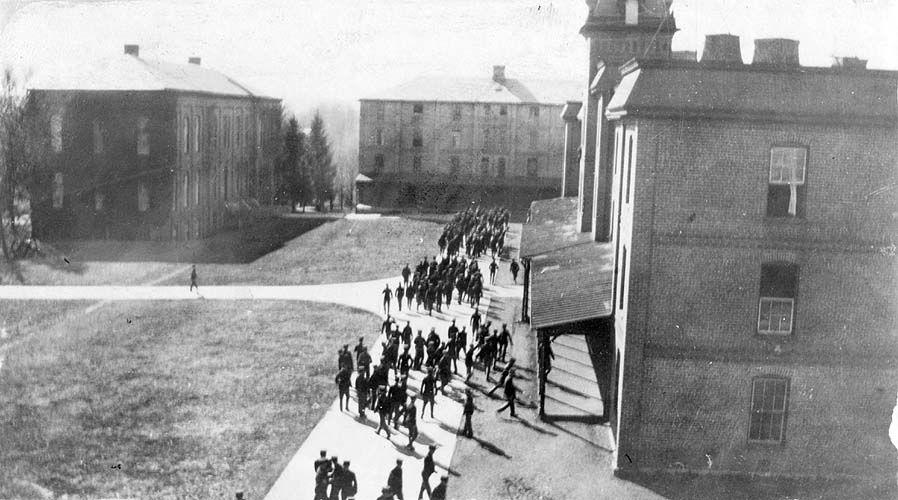 Part VI
The Montgomery County sheriff looked up at the gallery balcony right after Judge Moffett called to order the afternoon session of circuit court on Friday, May 4. A large crowd had gathered to watch the proceedings. The balcony was starting to sway under the weight.
The sheriff told the judge, who ordered the gallery cleared quickly and quietly for safety's sake. The proceedings would go without the spectators that had marked the trial to that point.
Theodorick Campbell, the VPI dean of faculty who had been grilled in the morning, was re-called. He admitted Bull Williams had told him more than he had said in the morning, and that the two had another conversation about the shooting later when Williams came to his office. But that story changed too — he later admitted to defense attorney William Colhoun that he had sent for Williams to come to his office. He still denied that he asked Vawter for a confession.
The prosecution then started introducing doctors to counteract the testimonies of the defense's witnesses from two days prior. Those doctors had tried to make the case that Charles Vawter had been insane when he wrote the previously introduced scandalous letters about Heth and his wife's relationship.
Jack Lee of the prosecution asked the first doctor, from Radford, if Vawter — assuming that he was conducting his duties as a professor satisfactorily — could have been insane while writing the most unbelievable letter.
The defense objected. Vawter had in fact not been performing his job duties. Robert Jordan re-called Vawter himself to the stand, where he said that during when the letter was written (May 1916), he had only one class, which met twice a week for a total of eight times that month.
He missed three of those classes. Additionally, he and his wife had heard that students were complaining about his work, although he received no formal reprimand. His family had actually had an intervention for him, consisting of Vawter's mother, sister and her husband, Sally Miles, during that month.
However, the doctor still said that Vawter was sane. Another two doctors from Radford and Dr. W. W. Rangeley from Christiansburg also testified that Vawter likely was sane throughout the last year. Colhoun still managed to poke holes in their diagnoses though, riffing on the thin line between what he described as "degeneracy" and insanity.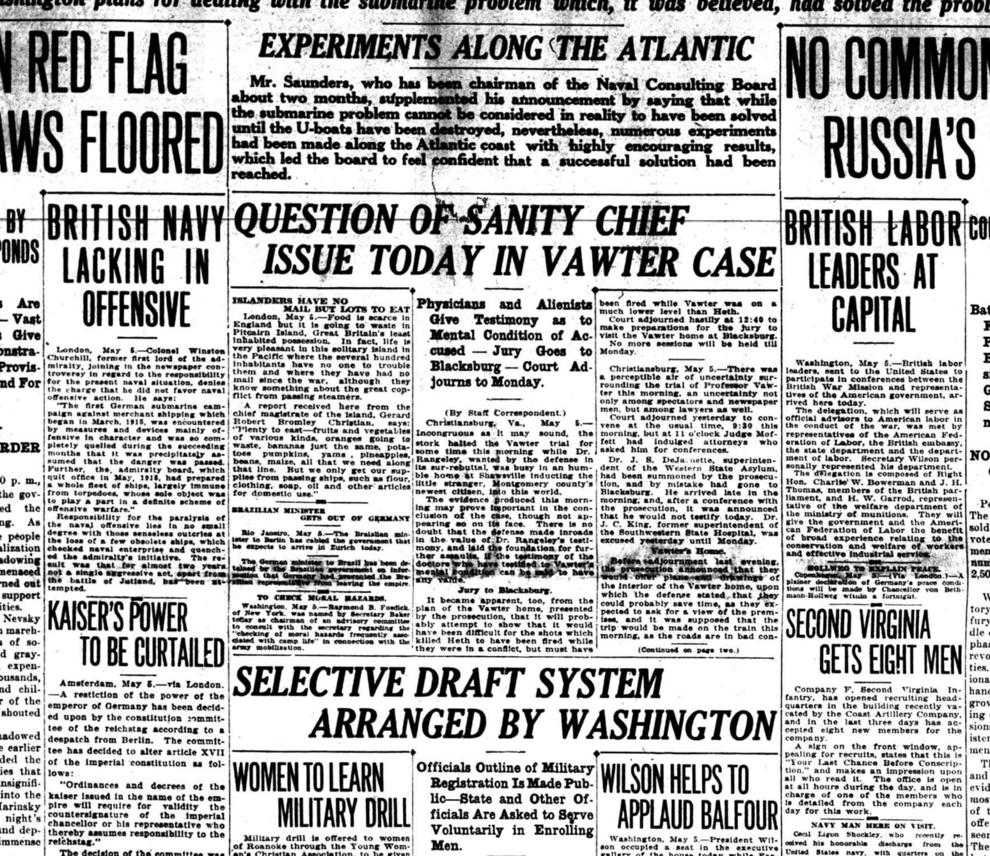 On Saturday morning, the 16 members of the jury and the judge for the trial of Vawter's took a trip in open-top automobiles to Blacksburg. Along with the sheriff and two deputies, they were going to the scene of the crime — the home of Charles Vawter.
Several journalists accompanied the party on its excursion. A staff correspondent for the Roanoke Times noted the eerie nature of the home where Stockton Heth had been killed. A fire had been kindled in the fireplace to warm up the jurors. On Vawter's desk in the study, a thin layer of dust covered the physics textbook he had been writing when Heth was shot.
While jurors went upstairs, the Times correspondent stepped into the dining room. There, Charles Vawter was discussing the sale of a piece of mahogany furniture with another journalist. As the Times correspondent and Vawter walked out of the room, Vawter picked up a small wrench from a table.
"This is all I have left of my car," Vawter told the reporter. "I sold it last week."
Upstairs, the locations of the bullets lodged in the wall of the home were measured. One was just shy of five feet off the floor; another was just over six inches. The two were a little bit under a foot apart. It appeared that Vawter had shot Heth in a struggle; otherwise, it seemed unlikely they could have been spread out so far and still gone through Heth.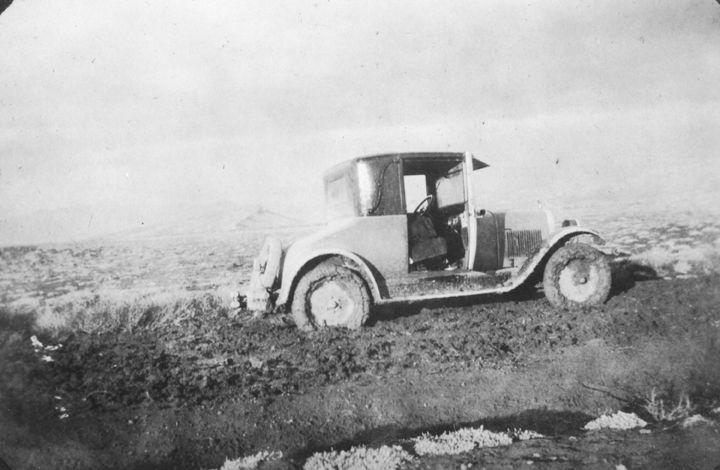 The court reconvened in Christiansburg at 11:15 a.m. A VPI student presented a drawing of where the bullets had been found for the courtroom, after which the prosecution rested, although the defense had allowed them to call more witnesses later.
The defense called a farmer that insinuated the Whitethorn farm manager had fabricated his testimony the previous day, based on a story he had told him about an argument he witnessed between Charles and Rachel Vawter.
Charles Vawter and Bull Williams were also re-called, contradicting Campbell's claim that he did not ask Vawter for a confession after the shooting. They both said that Campbell said, "Professor Vawter, I am an older man than you are. If you have anything to say you had better say it to me."
The defense tried to shore up that argument with six character witnesses, ranging from professors to liverymen, who said that Williams was trustworthy.
The defense also called Sally Miles who testified that he had indeed participated in Vawter's intervention last May. Over the objection of the prosecution, he also recounted what Williams had told him that Heth had said after being shot. He had gone into Williams' room to ask about the shooting after arriving at the house, called there by Campbell. Another VPI student who had come to the home after hearing about it said he heard some of that conversation and could corroborate it.
The defense also recalled one of the prosecution's doctors from the previous day, Dr. Rangeley of Christiansburg. Apparently, he had been first asked by the defense to testify whether Vawter was sane, though he did not tell the attorneys at the time if he was sane or not. Miles was also re-called — he said that Dr. Rangeley had told him the night after the letter was first introduced in court that Vawter was insane. Dr. Rangeley returned to the stand to say that he hadn't read the letter at that point.
The trial seemed to be heading for a conclusion; the court did not reconvene on Sunday. However, the participants increasingly earned the contempt of the public. A Roanoke Times account called Vawter either a "a weak and pitiful wreck of the damning demon of drink" or "a fiend in human form."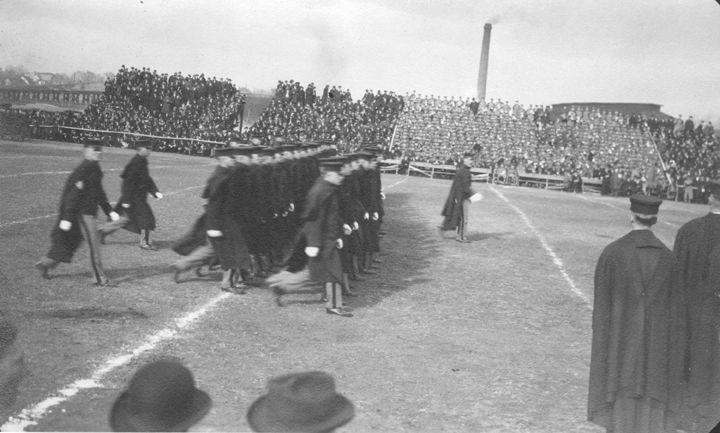 On Monday, May 7, Judge Moffett chose to convene court in the Wilmont Theatre, the only movie theater in town. The theater was an odd place to hold court, but it was the only adequately sized building in the area, and there were lingering concerns that the courthouse might have been irreparably damaged by the large crowds. At the entrance, posters advertised the silent films that were playing: "An Oily Scoundrel," "Zaza" and "Martha's Indication." The Roanoke Times reporter thought that some of those titles were serendipitous.
Some of the seats from the floor were relocated to the stage for the jury to sit in. Judge Moffett traded his chair in the courthouse for a cane-bottomed seat. The stage lights kept the juror's faces bathed in an eerie colored glow. Journalists were relegated to the orchestra loft, where they sat among the drums and piano.
Dr. J. K. Hall testified at length for the defense about the nature of alcoholic insanity. Dr. Hall was the superintendent of the Westbrook Sanatorium in Richmond, one of the largest addiction rehabilitation centers in the South at the time. He was quite clear about Vawter's mental state.
"Alcohol preserves what is put into it and destroys what it is put into," Dr. Hall told the court, quoting what he said was an old Scottish proverb.
A second doctor, this one from Roanoke, was questioned by Allen Harless from the defense (which is only the least bit interesting because Harless was considered the bookish one on the team). Jack Lee was unable to shake either of the doctor's insistence that alcohol consumption leads to insanity, which manifested itself in the form of the letters which confounded the courtroom in 1917.
Around 2:30 p.m., the court moved back to the courthouse. It was determined that it was safe as long as the gallery was not used. Two more doctors were called by the prosecution, though their credentials were shaky — one, Dr. J. C. King admitted he rarely saw insane patients in practice and the other was related to the Tyler and Heth families (King had recently opened a new sanatorium in Radford in Heth's old high school).
After the testimony, both sides rested. Moffett and the attorneys retired to chambers to work out the details of jury instructions and the order of closing statements.
Tuesday, May 8, was the second day of rain and cold in Christiansburg. It was a perfect day for nearby farmers to go to the courthouse and hear what promised to be a dramatic closing act — the closing arguments of the defense and prosecuting attorneys.
Robert Jordan started off for the defense. He had a heavy weight on his shoulders; his team was all that stood between Charles Vawter and the electric chair. Luckily, this is where Jordan shone.
Jordan told the jury that he had prayed to God so that he might speak the truth. In detail, he recounted the moments after Vawter had shot Stockton Heth, when he went into his children's room and gathered them in his arms. One or two members of the jury were already starting to cry.
He then recounted Rachel Vawter's testimony and attacked the prosecution, particularly for their desperate attempts to find doctors to rebut the defense's assertions that Vawter was insane. Most of the speech he dedicated to the infamous letter where Vawter appears to trade his wife for his liquor bill in Roanoke.
Jordan worked with trademark sarcasm and wit. He reminded the jury that Edgar Allan Poe probably had written "The Raven" while in a drunken frenzy. Not one to mince words, he also reminded the jury of Dr. William Henderson's description of Vawter as having the mind of a child. Heth and Rachel Vawter had conspired against the man on trial and "molded as the potter molds his clay."
"(Heth) enjoyed the fruits of his bargain without even meeting its terms, either as to the pecuniary consideration or the first article of the agreement, which was that he was to destroy the letter as soon as read! Why did he want to keep it? Was he proud of the kind of bargain he could drive?" Jordan shouted to the jury, according to the Roanoke Times, while attacking Heth.
In his opening statement, commonwealth's attorney Redmond Roop had said the defense would come with a bucket of whitewash for Vawter's reputation and a bucket of tar for Heth's. Jordan told the jury he didn't need tar. Roop had brought it for him, in the form of the famous letter.
After recounting the final moments of when Heth was shot, Jordan reminded the jury of the words of Jesus in the Bible to a crowd that is about to stone a woman accused of adultery — "Let him that is without sin among you cast the first stone."
Several of the jurors at this point had pulled out their handkerchiefs and buried their faces in them. The entire courtroom, according to a Roanoke Times account, was deeply moved. Judge Moffett saw that the jury was in no condition to proceed. He asked the sheriff to take the jury outside for 10 or 15 minutes to let them compose themselves.
A staff correspondent for the Roanoke Times called Jordan's speech "masterly." In the next day's account in the paper, the journalist described how the "jury broke down and cried like babies — a scene never witnessed in the experience of seasoned newspaper men who have reported some of the most sensational criminal cases in the country."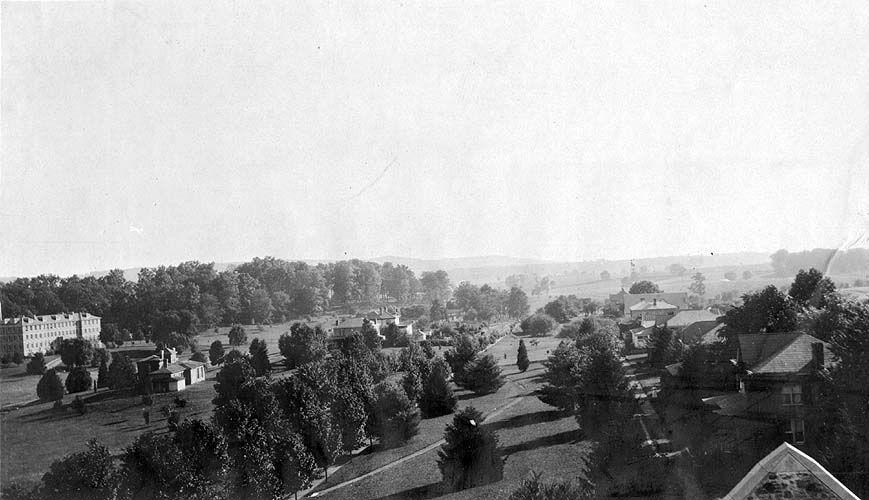 Part VII
The remaining closing arguments by the attorneys failed to live up to Robert Jordan's fireworks. Allen Harless provided a second closing argument to the defense, making less of an emotional and more of a logical appeal, followed by William Colhoun. Redmond Roop made the first closing argument for the prosecution, arguing it was Vawter's questionable morality that led to Heth's premature death. Roop also made a biblical reference — his to Joseph's temptation by the wife of Pharaoh's chief captain in the Book of Genesis — but his did not leave the jury in tears.
Court reconvened on the afternoon of May 9, a rainless day that had a more seasonable, spring-like feel. Jack Lee, the renowned attorney brought in to help the prosecution, delivered a two-and-a-half-hour long speech that attempted to rival Jordan's eloquence. Things were still uncertain when the jury retired to deliberate at 4:35 p.m.
Twenty minutes into deliberations, the jury asked for the letters and Charles Vawter's torn nightshirt as evidence. Discussion continued until 7 p.m.
In the courtroom, the other attorneys had gone home, leaving only Robert Jordan with Charles Vawter in the courthouse. Some reporters and a handful of spectators remained when it was announced that the jury was ready. The deputy clerk read the decision to the courtroom.
"We, the jury, find the defendant, Charles E. Vawter, not guilty as charged in the within indictment."
Vawter jumped out of his chair and hugged his 69-year-old mother, who had sat by him and waited for the verdict since most of his family had gone to Blacksburg. "Oh glory!" she shouted to the courtroom. Jordan, sitting in his chair at the table, lifted his hand to the sky and said, "Thank God!" before beginning to cry.
One of the reporters still in the courthouse found a telephone and called Rachel Vawter, who was at home in Blacksburg with the children. She was overjoyed with the news but told the journalist that she couldn't make a statement — she needed to tell Charlie and Rachel that daddy was coming home.
Evidently, the trial had never even been close in the minds of the jury. An unnamed member of it told the Roanoke Times that it had been decided in a single ballot. They would have accepted either theory of the defense — both insanity and self-defense appeared to apply.
When Charles Vawter returned to Blacksburg, a number of his friends and neighbors came by to congratulate him. According to the Roanoke Times, it appeared that the residents of Blacksburg by and large approved of the verdict.
Before he headed home that night, a member of the jury told a Roanoke Times reporter how futile Roop and Lee's efforts had been. Their minds had been made up before the trial even started.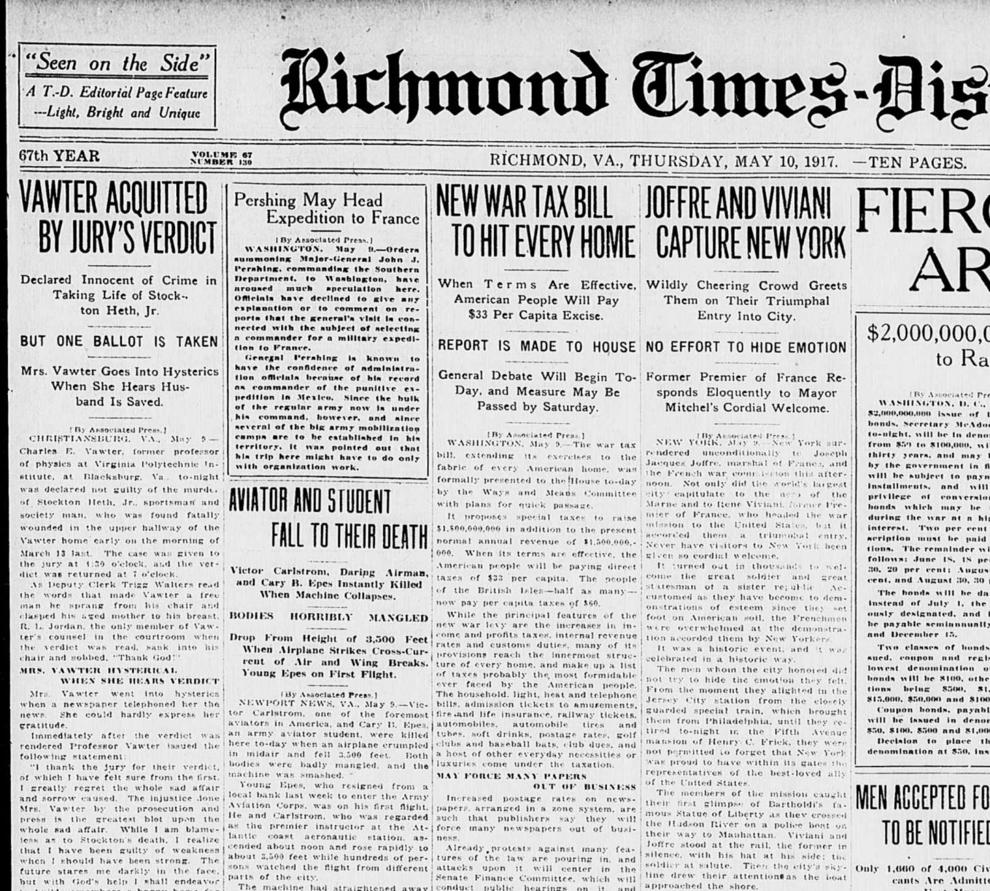 The trial was over and Vawter was freed, but the saga was not over, especially not for VPI. The school was already in tough shape as many students and alumni marched off to fight in Europe. At least 42 percent of all alumni of VPI fought in the war — 28 were killed in battle or died in camps. In April, the school had become a training for the Army and Navy to help with the war effort.
Meanwhile, VPI President Joseph Eggleston had a public relations nightmare on his hands. The Vawter trial had received attention throughout the country in no small part due to Charles Vawter's position as the head of the physics department. Editorials appeared throughout the country damning the loose morals apparently rampant in Blacksburg.
"The conduct of Heth and the Vawters, and perhaps one or two of their associates, became a subject of comment and gossip in the Blacksburg community and beyond," wrote the Bristol Herald-Courier in a May 10, 1917, editorial. A clipping from the story was found among Eggleston's papers. "Why, under the circumstances, Vawter was retained on the faculty of the college, and permitted to maintain a residence on the college campus, is a mystery which those responsible for the management of the institution will have to explain."
Eggleston helped lead the campaign to scrub the stain of Vawter and Heth from the university. The rector of the local episcopal church and VPI chaplain, R. B. Nelson, wrote to a number of friends in Baltimore, Maryland, asking for their support.
"It is simply incredible that a whole community should be so damned unheard. Yet this is exactly what has been done by some of the editorials which have come to my notice," Nelson wrote in one letter, dated May 8, 1917. He implored his friends to reach out to the Baltimore papers to try to quiet the storm.
For the most part, Eggleston's efforts worked. The trial of Vawter is not mentioned in the university's historical digest, a detailed history of the school. It never appeared in The Virginia Tech, the Collegiate Times' predecessor.
In spring 1919, Eggleston surprised the school by announcing he would resign at the end of the term. He later took the job of president at Hampden-Sydney College. His work in Blacksburg was done.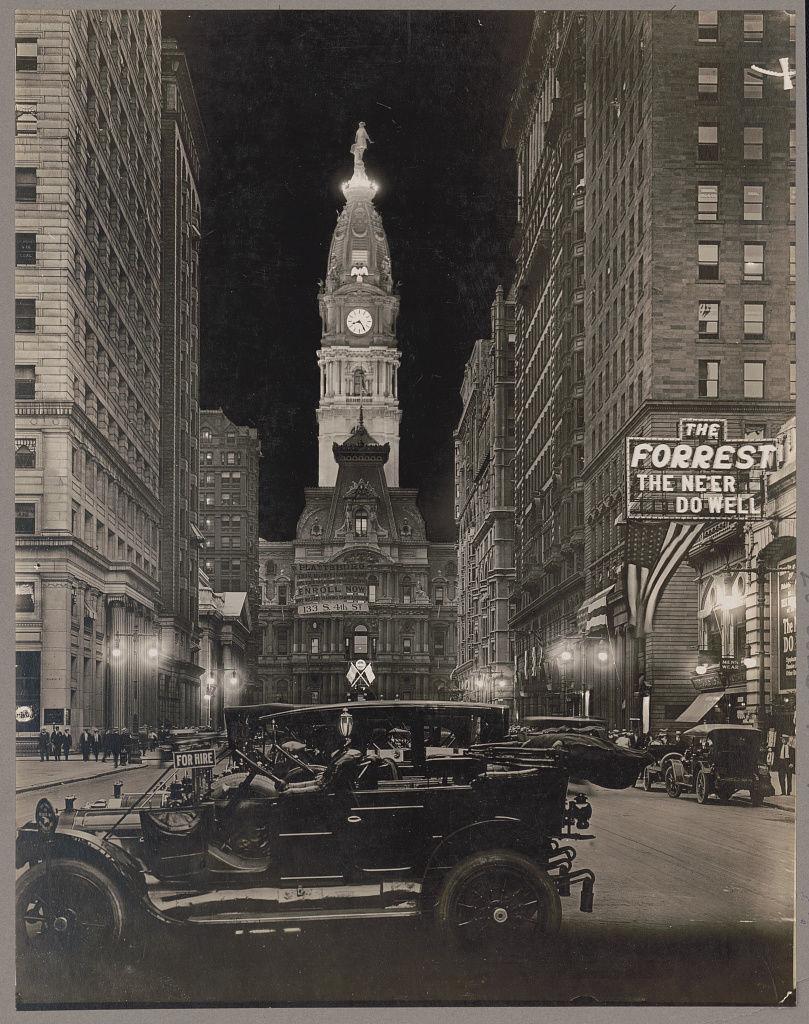 Charles and Rachel Vawter also had to leave Blacksburg after Vawter's resignation. In June, Charles Vawter wrote to Eggleston to settle the situation of his house on Faculty Row. The university wanted to charge Vawter $1,000 due to smoke damage in the house (in an attempt to unfreeze pipes in winter, he had set a fire in a grate in the servant's closet).
Vawter's next letters to Eggleston found him heading north to New York in search of employment. Eggleston agreed to write a letter of reference for Vawter when he applied to the Queen-Gray Company, a scientific instrument company in Philadelphia, Pennsylvania. In his letter of reference, Eggleston skipped over the reasons for Vawter's departure and called him "a teacher of unusual ability" and "gifted in his line of work." He did not get the job.
On July 28, Vawter wrote to Eggleston that he had found a job — his boss had "never heard of me till I met him by appointment," but had taken him on nonetheless without recommendation. Vawter did ask Eggleston that his last salary payment come soon; his insurance was due on Aug. 5.
Vawter eventually managed to find steady work. It was in the years after leaving VPI that he invented most of his devices for a handful of different companies, gaining quite a reputation for his more than 200 creations. According to an Associated Press obituary, he retired around 1921 to focus on his experiments.
Although Vawter had managed to find a job, it was a tough several years for the family. Vawter's mother, Virginia Longley, died June 5, 1918, in Roanoke and was buried alongside her husband at the Miller School that he had helped found. Charles Vawter III died Sept. 4, 1925, also while living in Roanoke, and was buried in Blacksburg beside his uncle, Edmund Vawter, who had died in 1912.
Rachel, the Vawters' daughter, married legendary VPI coach Henry "Puss" Redd, a 1921 graduate who served in France in World War I. Redd, known as "Big Bear," lost only one game to Alabama University in his first year as head coach in 1932 (and it was only a 9–6 loss, to boot).
Many years later, in 1997, an endowment fund was established in Redd's name by an anonymous donor to recognize his later work as alumni secretary for the school. The fund has been used to acquire and preserve materials in the university's Special Collections, indirectly helping the writing of this story.
In 1931, Rachel and Charles were living in the Germantown area of northwest Philadelphia. On May 19, Vawter was working on a new ignition system for airplanes alone in his home laboratory.
He was lubricating a motor when a spark set the oil alight. An explosion covered Vawter's clothes in flaming oil. Rachel, hearing the commotion, wrapped him in a bed quilt in a futile attempt to smother the flame and burned her hands badly in the process.
His final appearance in the press was his obituary, which was printed in the New York Times and Chicago Tribune. Charles Vawter died about 24 hours later on May 20, 1931.
The story of the Vawters and Heth is notable for a number of reasons. For one, it features some of the most prominent people in Virginia Tech history. Charles Vawter Sr., Joseph Eggleston, Sally Miles, Theodorick Campbell and Frank Robeson all have buildings named after them on Virginia Tech's campus.
Another reason is that it had a profound, though subtle, impact on the future of the university. After Stockton Heth Sr. and Clement Heth died in 1927 and 1930 respectively, Whitethorn was slowly sold off to the university, Blacksburg and Radford, allowing a new age of development.
The media frenzy surrounding the trial is curious too, given the fact that journalists are still fascinated by scandalous cases like that of the Vawter's. The timing is also notable — as VPI students were marching off to fight for their lives in Europe, Vawter was standing in a courtroom in a small town in Virginia, begging for his.
Reading about the scandalous affairs of Stockton Heth Jr. and Charles Vawter were a form of escapism for a war-weary country. Accounts of the trial made it in print all across the country, from New York to Arizona. For one week in May, Vawter's name would appear next to those of Kaiser Wilhelm II and Vladimir Lenin.
The case is also remarkable because it touches on a number of themes still relevant today. Stockton Heth Jr. sexually assaulted Rachel Vawter by her own account, using alcohol to take advantage of her. The scenes may have changed, but the problem remains the same.
According to the Rape, Abuse & Incest National Network, 11.2 percent of undergraduate and graduate students have experienced rape or sexual assault. About 23 percent of female undergraduate students experience rape or sexual assault through physical force, violence or incapacitation, just like what Rachel Vawter described in that courtroom in 1917.
Twenty percent of female students between the ages of 18 and 24 who are victims will report their experience to law enforcement. Vawter's testimony in court was an exception and a rare glimpse into something that people did not talk about in 1917 (and rarely do today). However, today we do have some resources — if you are sexually assaulted, you do have options; the Virginia Tech Police Department recommends visiting stopabuse.vt.edu to learn more.
The Roanoke Times had called it "one of the most remarkable cases in the history of Virginia" — and that was before Vawter was even charged with the murder. It has all the elements of a good crime novel, down to the very ending, a crime novel that seems a little bit too real.