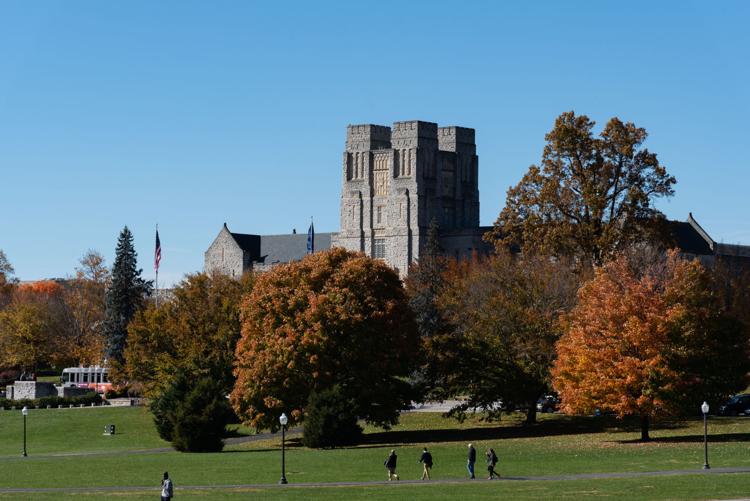 James Kelly, a 36-year-old Bowling Green, Florida native and University of Florida student, was arrested Monday, May 11 after he made written, violent threats against Virginia Tech's campus. He is incarcerated at the Hardee County jail held at a $5,000 bond.
According to the Bowling Green Police Department, Kelly had intent to "kill, do bodily injury or conduct a mass shooting or act of terrorism" in hopes of "(becoming) a terrorist and die for his cause." In addition to his "cause," Kelly has referred to himself as "the most powerful student at UF" and a "prophet of god."
"It's just really sad and horrifying," said Virginia Tech senior Mike Zhong. "But I don't know, I feel safe to be here in Virginia Tech. I just wish there is less people doing this kind of stuff and threatening people and campus shootings; these are miserable."
According to the University of Florida, Kelly recently has been the center of investigation for sexual harassment charges. On Friday, May 8, Kelly sent an email to Florida administrators demanding that an article written about himself and his several sexual harassment claims in the Independent Florida Alligator be updated to reference his preferred transgender name "Lacey McTease."
If the demand was not met, Kelly claimed that it would lead to "the needless deaths of all future VT students." Virginia Tech has not commented on the issue, but the university is willing to assist law enforcement to review such threats.
Referencing the April 16 shooting in his demand, Kelly wanted to create a manifesto of his own in which he would also revoke women's right to vote and make a government official declare the 2012 Sandy Hook shooting a "hoax."
"I'm thinking this is a really bad thing for students," said Virginia Tech senior Jeremy Song. "We have come here for knowledge and campus life, but hearing things like this makes me feel like we are not really safe."