This summer, before students return to campus, construction crews will completely demolish both Thomas and Monteith Halls on Upper Quad, finalizing the redesign efforts of this especially historical part of campus that began in 2013 with the demolition of Rasche and Brodie Halls.
As the last two original cadet dorms on Upper Quad, built in 1949 and renovated in the early 1970s, close their doors to cadet residents for the last time, the Collegiate Times spoke with Mayer, Guy and Clare Levy, three generations out of four total generations of the family (including Nathan J. Levy, Class of 1926) who all lived on Upper Quad about their memories of the past and opinions about the future of Upper Quad.
CT: What years did you live on Upper Quad?
Clare Levy, Human Development (Class of 2018): I lived in Monteith my freshman, sophomore and junior year, so that's fall 2014 to spring 2017.
Dr. Guy Levy, DDS (Class of 1984): I lived in Thomas during my freshman and sophomore years, 1980 to 1982.
Dr. Mayer Levy, DDS (Class of 1955): I lived in Academic Building #1 (now known as Lane Hall) from 1951 to 1953.
CT: What is/was your least and most favorite part about living on Upper Quad?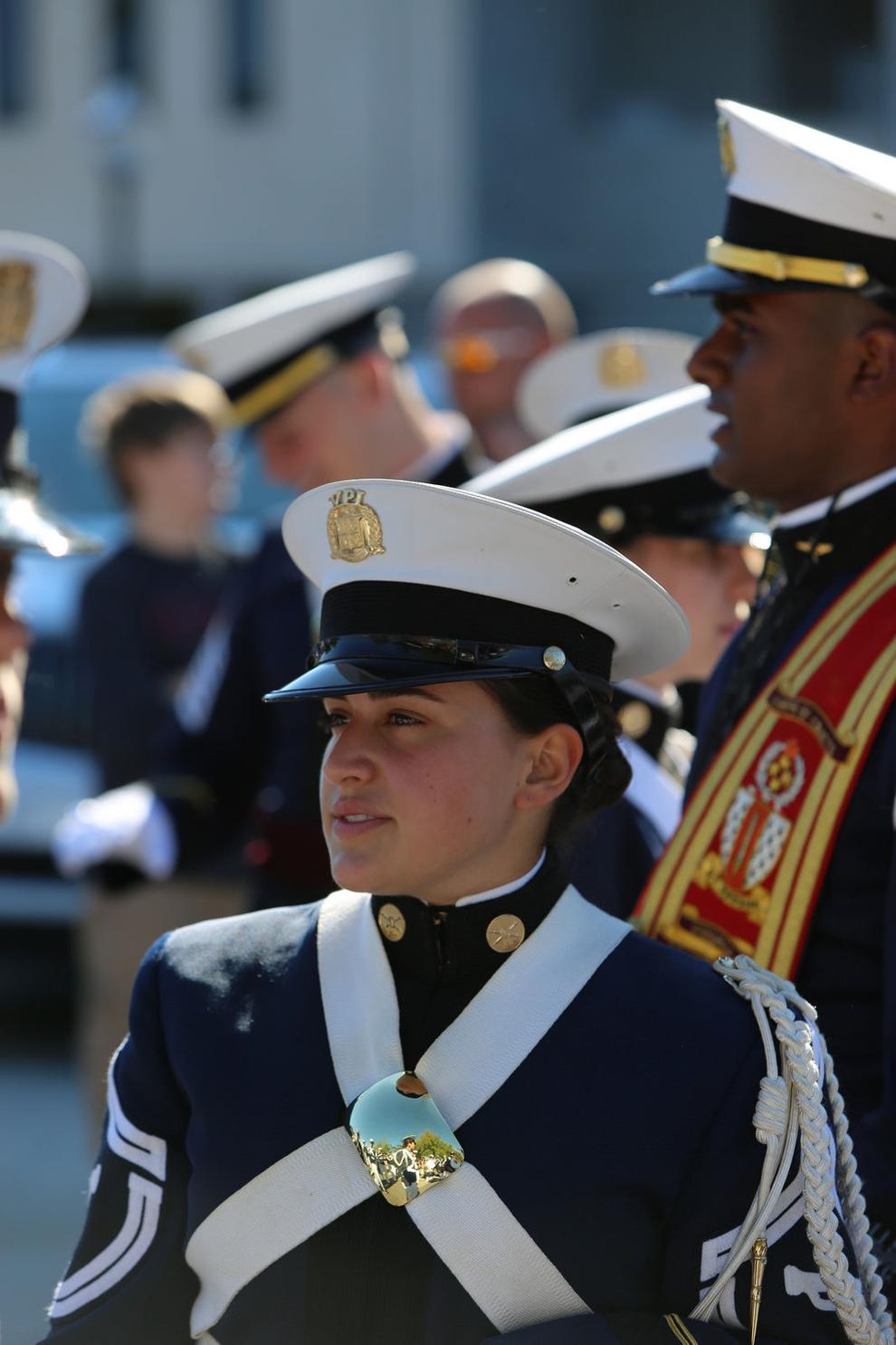 CL: The worst part about living in Monteith was how hot it was in August and the beginning of September. And the lack of female bathrooms in the building — Thomas only had one for the whole building. But the best part was being able to see the history of my company on the walls. There were paintings from years back, and one of my most proud moments was being able to show the new classes the painting my class had done. It was definitely the best one. 
GL: My first memory of Thomas was a brief vision, as I lugged my things into the basement, of an interior that appeared to have been a target for machine gun practice. Fortunately, by the time I moved in, the walls had been repaired and painted. Thomas was a relatively small dorm with a tight knit community and in close proximity to the academic halls. And although I enjoyed having electricity and heat, I could have done without all of the coal dust (from the power plant).
ML: Lane was old, very old then. We had sinks in the dorm rooms and a communal shower in the basement. Only boys, white, in the Corps. The building had steam heat and no air conditioning. We had oversized sills, which we used to keep food, not allowed, refrigerated outside and "shine," really not allowed, fermenting. There was also a history of VPI horses being housed on the bottom level.
My favorite part of living in Lane Hall is the close friendships that developed among the Highty Tighties. Some of us still email, after graduating from snail mail, and lunch together at least once a year even though we may live in different states.
CT: How do you feel about the demolition of Monteith and Thomas? 
CL: It makes me sad, initially, because I spent so much time there. But it is great to see new growth on Upper Quad. I'm already excited to come back after I've graduated to see the finished product.
GL: I'm thrilled about the growth of the VTCC. And the plans to continue building a community for leadership development.
ML: Current demolition and new construction is merely a sign of progress.
CT: What does it mean to you to be part of four generations of Levys who have lived on Upper Quad?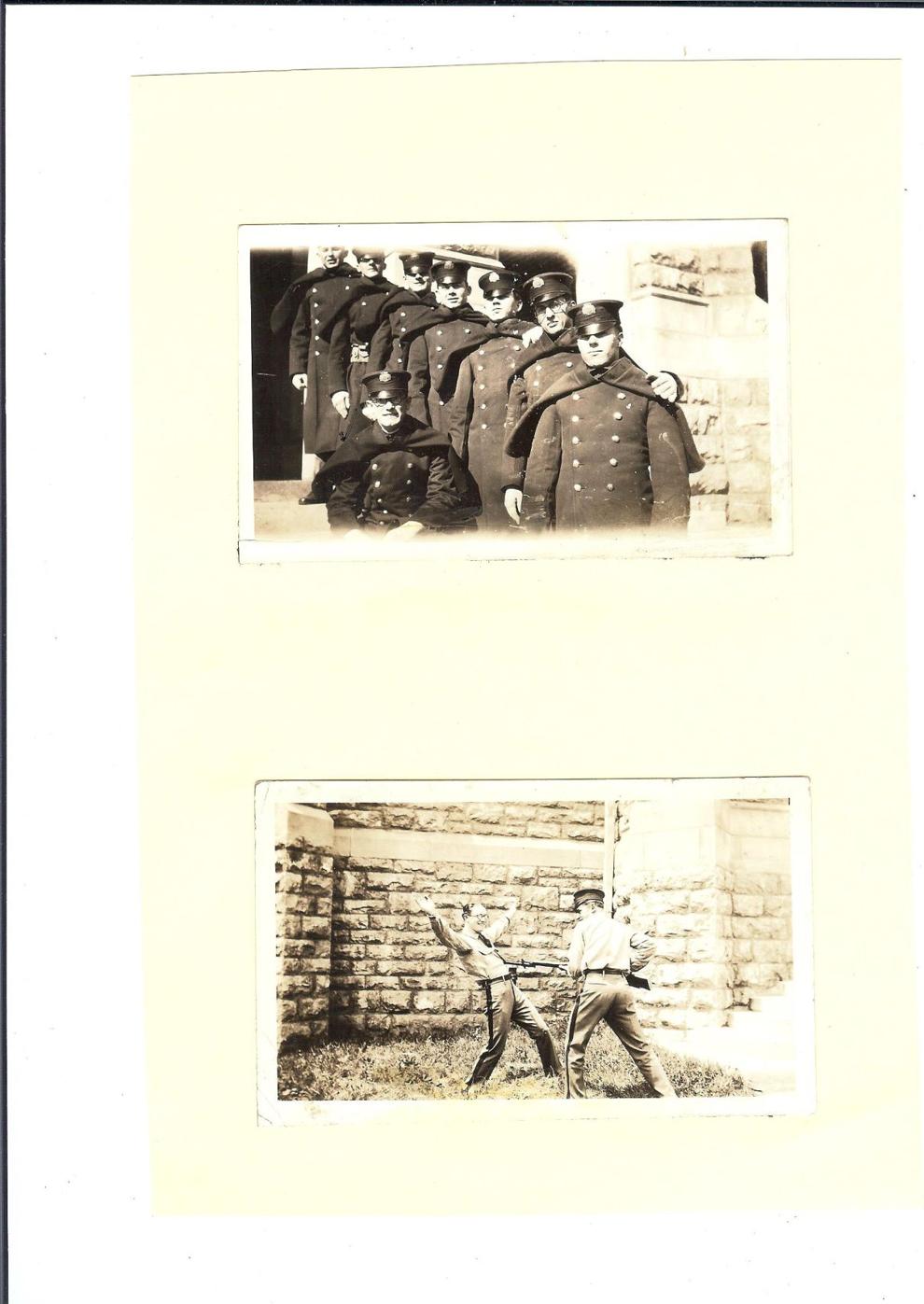 CL: It means a lot. When I walk by Lane Hall there is a large "26" on the wall. I don't know who did it, but that would have been my great grandfather's class. I love hearing stories from my grandfather about being in the band and living in Lane Hall. And especially seeing the dorm I lived in through my dad's eyes. He lived in Thomas, which has the same floor plan as Monteith, and he said on the day we moved me in freshman year that the dorm had not changed at all. Seeing pictures of my family in the place I live and then walking and seeing where that picture was taken is so exciting to me. I feel very much at home.
GL: I am proud to share a similar experience across four generations of Levys. It is especially heartening to know that my father, Mayer, Class of '55, and daughter, Clare, Class of '18, have a special VTCC Highty Tighty bond.
ML: We inherited the Upper Quad.
CT: Do you think the buildings were an important part of Corps culture? What type of effect do you think the new buildings will have on the culture of the Corps itself? 
CL: The buildings that cadets live in are the most important buildings we have. They're where we spend most of our time and make friendships that last a lifetime. The classic brick might be missed, but having Hokie Stone will really let us be a part of campus in a way everyone can see. These changes are how the Corps will be a better place and last for a long, long time. I'm already looking forward to 50 years from now when I can come back and my class is inducted into the Old Guard.
GL: The Corps culture transcends the buildings. It's truly a unique and purposeful experience within a very special university. I believe whether in old or new structures, the essence of the buildings are in the Corps' motto, building global and ethical leaders for our future, now more than ever. The new buildings will support this mission and cement the VTCC culture for many years to come.
ML: Hokie Stone and very old brick before are almost as important as Ut Prosim. We who have lived as cadets and continue to live as alumni are very proud of our heritage. New buildings and walks and flora show that progress, but we are, not were Highty Tighties and Hokies.