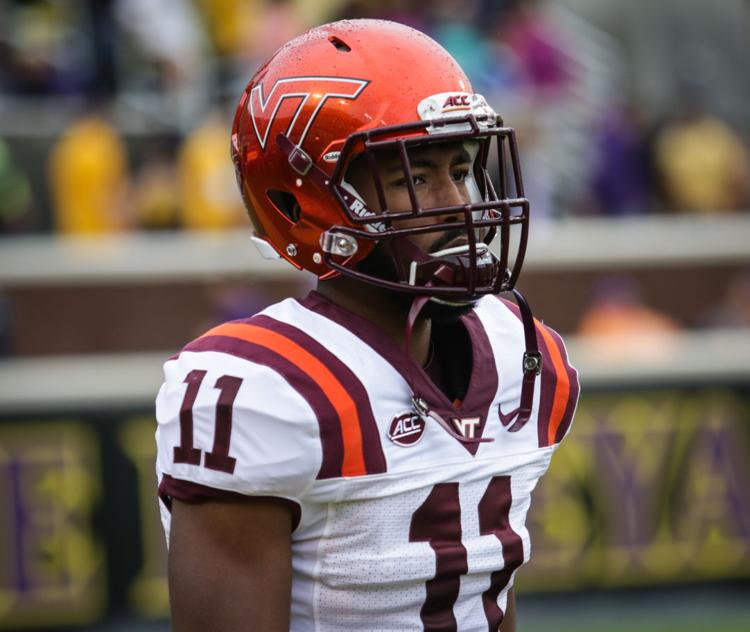 Despite COVID-19 disrupting sports, 2020 was still full of highlights from former Hokies who now play at the professional level. The most notable Virginia Tech alumni accomplishments this year include:
Kendall Fuller Super Bowl interception
Former Virginia Tech DB Fuller represented the Hokies in the 2020 Super Bowl on the Kansas City Chiefs playing cornerback. Fuller intercepted a pass from 49ers' quarterback Jimmy Garoppolo with just over a minute left to play. The interception sealed up the game for the Chiefs, and they won the Super Bowl 31-20.
Nickeil Alexander-Walker with the Pelicans
During his first season, and now the beginning of his second season with the New Orleans Pelicans, Nickeil Alexander-Walker has played in 52 games and is averaging 5.8 points per game off 37.2% field-goal shooting.
Tremaine Edmunds named to second Pro Bowl
LB Edmunds of the Buffalo Bills assisted his team in gaining its first AFC East title in 25 years. For his performance this year, which included 105 tackles, he was named to his second Pro Bowl. Edmunds will represent the Hokies in the 2021 NFL playoffs against the Colts.
Dalton Keene drafted by Patriots in the third round
TE Keene was drafted 101st overall in the 2020 draft to the Patriots. He made his NFL debut on Oct. 25. While at Tech, Keene tallied 59 receptions for 748 yards and scored eight touchdowns during his three years of play for the Hokies. During his first year in the NFL, Keene had three receptions for 16 yards and averaged 5.3 yards per catch. Although the Patriots were unable to secure a playoff spot, Keene has a promising future ahead of him in the NFL.
TE Logan Thomas of Washington set a career high
Thomas of the Washington Football Team caught nine passes for 98 yards on Dec. 7, setting a career high from his 7 years in the NFL. Thomas is averaging 9.2 yards per catch for this season, trailing slightly behind last season of 10.8 yards. This year, Thomas has had 69 receptions for 633 yards. The former Hokie QB continues to improve his level of play and set new personal records.
Tyrod Taylor suffered a punctured lung
Taylor, the backup QB for the Chargers, had his lung punctured by a team doctor during a routine injection. The injection was for two cracked ribs, an injury Taylor sustained during week one. Taylor expressed no anger toward the Chargers medical staff and made a full recovery. Taylor totaled 208 yards this season for the Chargers.
In memoriam
Chuck Hartman, former Hokies baseball coach, died Nov. 2 at 85-years-old. Hartman holds the record for most wins as a coach for Virginia Tech athletics with 961 wins in 28 years. The Virginia Sports Hall of Fame member coached the Hokies from 1979 to 2006. Hartman had a successful career; he won a total of 1,444 games during his 47 years as a baseball coach and was inducted into the American Baseball Coaches Association Hall of Fame in 2004.