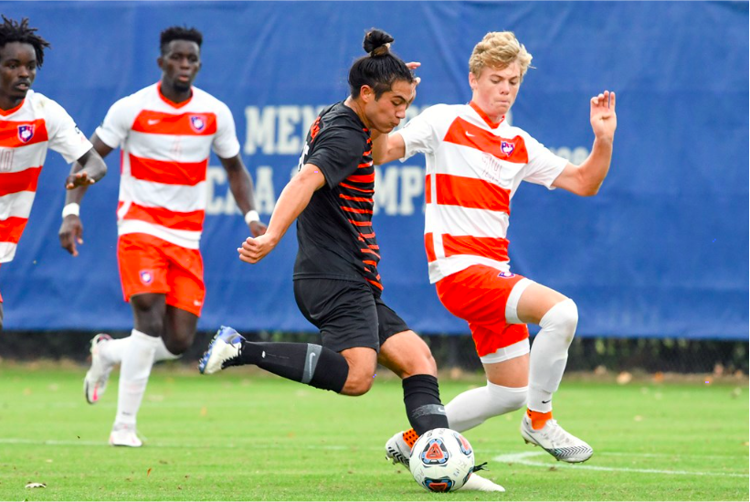 After a hot streak of three wins in a row, Virginia Tech men's soccer could not hold its own in the ACC tournament against the higher-seeded Clemson Tigers. The Hokies lost 1-4 in Durham, North Carolina and concluded their 2020 soccer season. It was a disappointing loss to an otherwise great season.
The Tigers took the lead in the 16th minute of play with the goal coming from Kimarni Smith that slipped by the hands of Hokie goalkeeper Mathijs Swaneveld. Smith also scored Clemson's next two goals, both coming in the first half within four minutes of each other. Taking the field again after halftime, Tech found itself with a three-goal deficit, and its work was cut out for it.
In the 56th, Clemson scored its last goal coming from James Brighton for a 4-0 lead on the Hokies. Smith assisted the shot.
Virginia Tech shot the ball nine times in the second half, but only one shot found the back of the net. Kristo Stricker made the Hokies' lone goal in the 71st minute to avoid the shutout. Stricker ended with three goals on the season.
Despite finishing the season at 3-2-2, Virginia Tech managed to outshoot every opponent this season for the first time in program history. The team ended with 12 goals on the season.