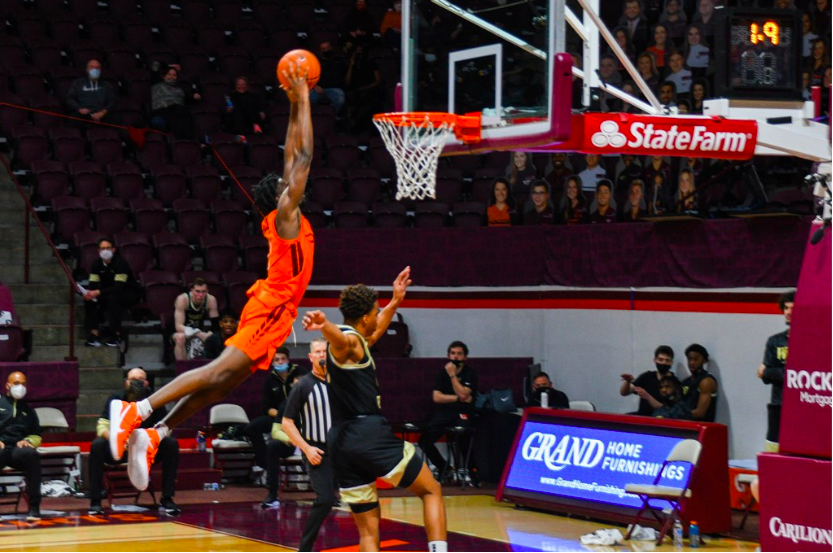 Determined to send out seniors Wabissa Bede and Cordell Pemsl the right way on Saturday afternoon, the 16th-ranked Hokies did just that, drubbing Wake Forest 84-46 in Cassell Coliseum. This marked Virginia Tech's largest margin of victory in an ACC game, as it bounced back from a 69-53 home loss to Georgia Tech on Tuesday night.
Keve Aluma scored a team-high 23 points, including a career-high five 3-pointers. Tyrece Radford dropped an impressive 15 points, and Nahiem Alleyne added 13 points, as the Hokies (15-5, 9-4 ACC) shot 68% from the field in the first half and led by 27 at halftime. Virginia Tech remains in sole possession of third place in the ACC standings and added this blowout win to a rock-solid NCAA Tournament resume.
"To have that bounce back in our step and be connected defensively, and we played with a sense of urgency that I've come to expect around here from this team," said coach Mike Young. "It was certainly encouraging to watch."
Wake Forest (6-13, 3-13 ACC) lost its fifth straight game and suffered a season sweep to the Hokies. Only Jonah Antonio scored in double figures, as he chipped in 12 points.
The Hokies, who still have not lost consecutive games all season long, will host Louisville on Mar. 3, looking to end a 17-game losing streak against the Cardinals. Wake Forest will look to build some positive momentum when they travel to Pittsburgh on Mar. 2.