Fresh off a 64-55 win over VMI that was arguably too close for comfort, the Hokies are going into a short break looking like the team we thought they'd be at this point in the season.
They're a team that's still very much learning on the fly. That's to be expected with four true freshmen averaging over 10 minutes a game, but it seems that even in their worst performances this season, they're showing steady improvement.
The latest improvement comes in the form of bench scoring, something that's been sorely needed, especially when starters like Landers Nolley II, Wabissa Bede and P.J. Horne aren't playing to the best of their ability.
This applies especially to Nolley, who has been without a doubt the team's most lethal scoring option. Nolley's 34% usage rate leads the team, with the exception of guard Brendan Palmer's usage rate from a one-game sample. When his shot isn't falling like in the VMI matchup, it's easy to think this team will stumble without his production.
This hasn't been the case these past three games, though. In fact, the bench scoring has been one of the main reasons for the team's three-game winning streak. Led by freshmen guards Hunter Cattoor and Jalen Cone as well as sophomore Isaiah Wilkins, the bench has accounted for 38.5% of the team's scoring in the last three games. They were most effective against VMI, scoring 59% of the team's 64 points.
While the strength of schedule hasn't been great in those three wins, with Gardner-Webb, Chattanooga and VMI sharing a combined 14-21 record going into their matchups with Tech, the strong bench scoring can't be overlooked.
Head coach Mike Young mentioned after the VMI game the importance of the second unit when the main scoring options are off.
"We had a couple that didn't have their best outing," coach Young said. "Good teams have other people that help win, and we certainly saw that tonight."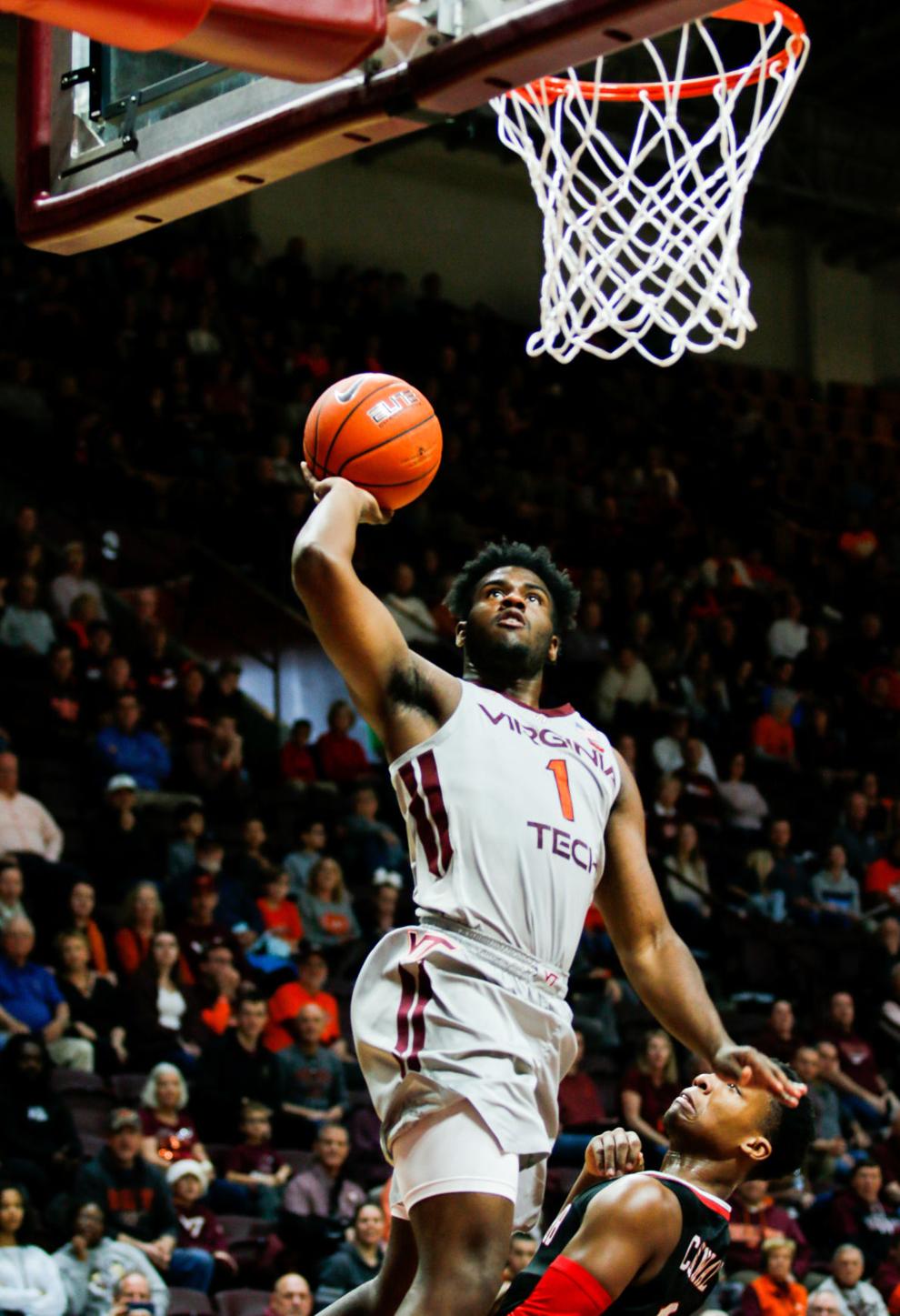 Wilkins has been particularly impactful off the bench, and has proven to be more than just a carryover player from last year's loaded roster. Wilkins put up nearly identical statlines in his last two outings, shooting four-of-seven from the field for 13 points while hitting two of his four attempted 3-point tries. Wilkins' versatility has been huge for coach Young, who can move him around as a small forward or as a power forward depending on the matchup.
While he was expected to get a shot in the starting rotation coming into the season because of his experience, coach Young sees him best suited as a primary scoring option for the second unit.
"He's a good passer, and he's a good rebounder, so where he is right now in his current role is
what gives our team the best opportunity to win, and the last time I checked, that's the only thing that I really care about," said coach Young.
Cattoor's bench presence has been equally as important as Wilkins'. The freshman originally came into the season known primarily as a 3-point specialist, but he's continued to show that he's much more than that.
Cattoor currently has a solid 93.6 defensive rating, good for sixth best on the team, and is tied for third on the team with 10 steals. On the other end of the floor, he's shooting at an incredibly efficient rate. Of his 11 games played, he's shot over 50% from the field seven times this season, and only in one of those games did he attempt fewer than six shots.
Coming off a career-high 14 points against VMI, Cattoor will need to bring that same brand of high-energy basketball to the Hokies as conference play nears.
Cattoor knows that his contributions off the bench are crucial to the team's overall success, especially in a low-scoring affair like the VMI game.
"There are going to be some games where people aren't hitting shots, and that's where it's a team effort and a team game," he said. "Everyone needs to step up and do their part."
In the span of just 12 games, we've seen this team at its highest (see: Michigan State in Maui) and at its lowest (see: BYU in Maui). While from the outside it might look like this is a team that lives and dies by its star player, it's beginning to look more and more clear that even when Nolley isn't at his best, the supporting cast can do more than enough to ease the burden off their star player.