With Virginia Tech down 68-43 with just 5:26 left to play in the first round matchup with North Carolina, the season felt all but over for the Hokies, who ended the season losing six of their last seven games to finish with a 16-16 record.
It was a hard game to watch considering just a little over a month ago, the Hokies beat this same team in a double-overtime nail-biter that was the perfect encapsulation of the young, but scrappy group of Hokies who came into the season with little to no expectations to make a dent in postseason play. Granted, that was against a UNC team without Cole Anthony, their star point guard, but it was a strong win nonetheless.
Yet, despite the season's sour ending, it's so easy to look at the bright side of this situation. This was a team that, despite being the youngest and smallest group in the ACC, proved that they could hang around and compete with some high-end conference rivals.
Guys like Jalen Cone, Hunter Cattoor and Nahiem Alleyne all provided flashes of their ability to score and create in Mike Young's offense throughout the season. The jump they are projected to make all has to do with a trust in coach Young's system and his emphasis on developing players rather than going for the win-now, one-and-done type of recruits. We're looking at three-year or four-year guys, and if this is how they look in year one, I can only imagine how strong they'll be by year four.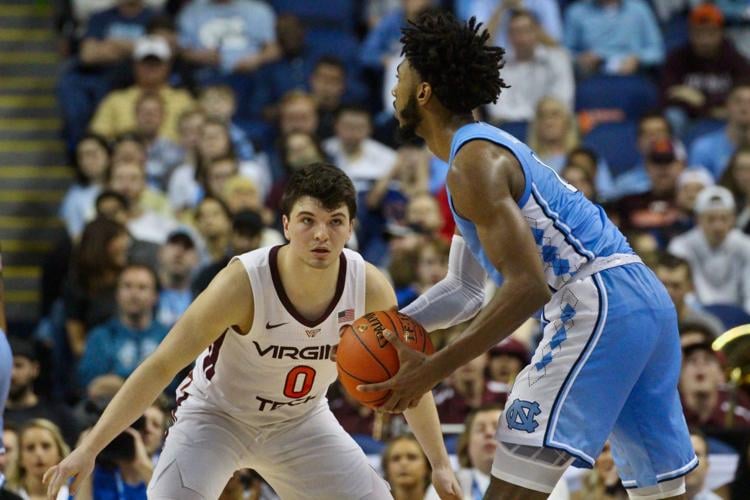 And of course, we can't forget about the rise of Tyrece Radford, who became the focal point on the offensive end in the back half of the season thanks to his high-effort playstyle, and his ability to score inside the paint. Once a little-used bench player on Buzz Williams' team last year, Radford turned into the go-to scorer the Hokies desperately needed this year, and the redshirt freshman's potential looks to be sky high.
Despite the individual talents of these young guys, coach Young sees the success of this group all coming down to the consistency in their workouts together, especially in the offseason.
"We know what we're looking at now," coach Young said. "We know how things are going to operate and how we're going to run, and I am looking forward to that."
We also have a strong recruiting class to look forward to. In a small amount of time, coach Young has proven to be a strong recruiter for Virginia Tech, with the commitments of four-star guards Joe Bamisile and Darius Maddox proving that high-end athletes want to play for him and for this school.
The two top-100 recruits will be expected to contribute immediately, and will help ease the team's size concerns on the wings. Bamisile, a six-foot-five shooting guard from Richmond, Virginia, has a dominant inside game paired with a strong mid-range jumper as well as a tenacity that will undoubtedly pair well with Radford's paint-oriented scoring style. Maddox, a six-foot-four guard from Mouth of Wilson, Virginia, is a different kind of guard, excelling more on his outside scoring and quality defending on the other end of the floor. Just look at these guys play and tell me that you're not excited. They can be legitimate playmakers for this team.
Coach Young will be getting a group that holds just as much raw talent as it does experience, and that combination can prove deadly. There is legitimate hope that this team can pull off one of the biggest turnaround in the ACC by this time next year.
"Things are in place," coach Young said. "The foundation is in place." 
It's easy to be down in the dumps after tonight's loss, but the future is bright in Blacksburg, and hope can be one hell of a coping mechanism.