Linebacker Dylan Rivers announced his retirement from football on Wednesday due to a recurring neck injury that requires invasive surgery. Rivers released a statement on his Twitter account confirming the news.
Rivers stated in his post that he intends to stay with the football program as part of the strength and conditioning staff.
The junior from Stephens City, Virginia, played in 29 games in his collegiate career and started in seven of those games. He recorded 43 total tackles and one and a half sacks in his time with Virginia Tech. His most notable play was an interception in last year's Military Bowl against Cincinnati in the fourth quarter.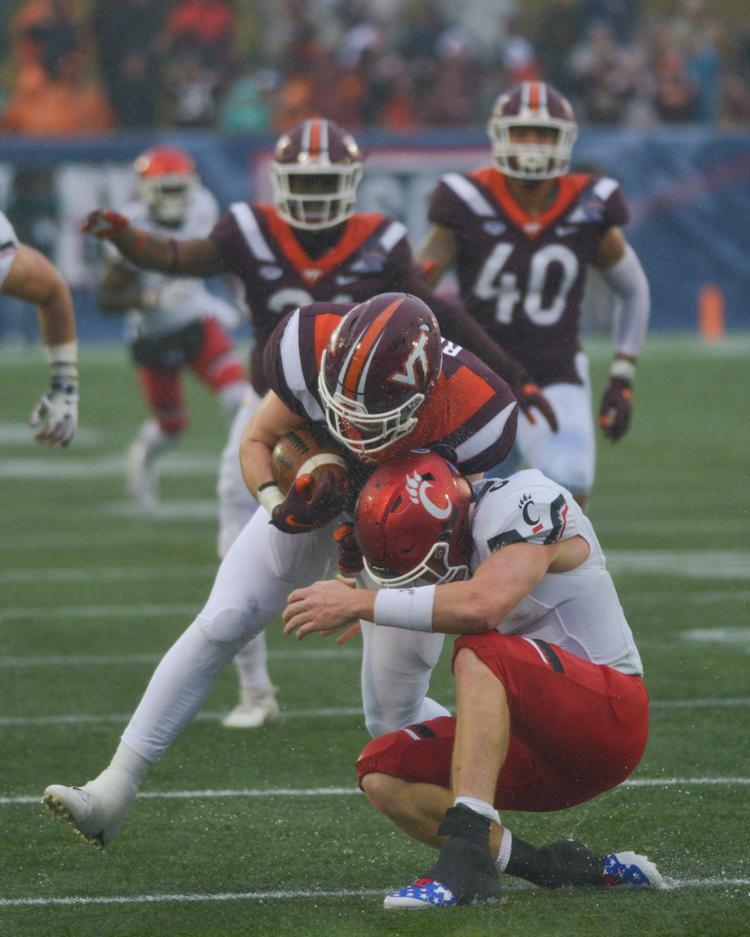 Rivers was a four-star recruit out of Sherando High School who fielded offers from schools like Penn State, Clemson and Duke. 247Sports graded Rivers as the No. 7 athlete in Virginia after he recorded 102 total tackles and 13 tackles for loss in his senior year.
While he was a highly touted prospect who came to Virginia Tech with big expectations, he struggled with injuries and ultimately ended up behind linebackers Dax Hollifield and Rayshard Ashby, who both have found success in Tech's defense.