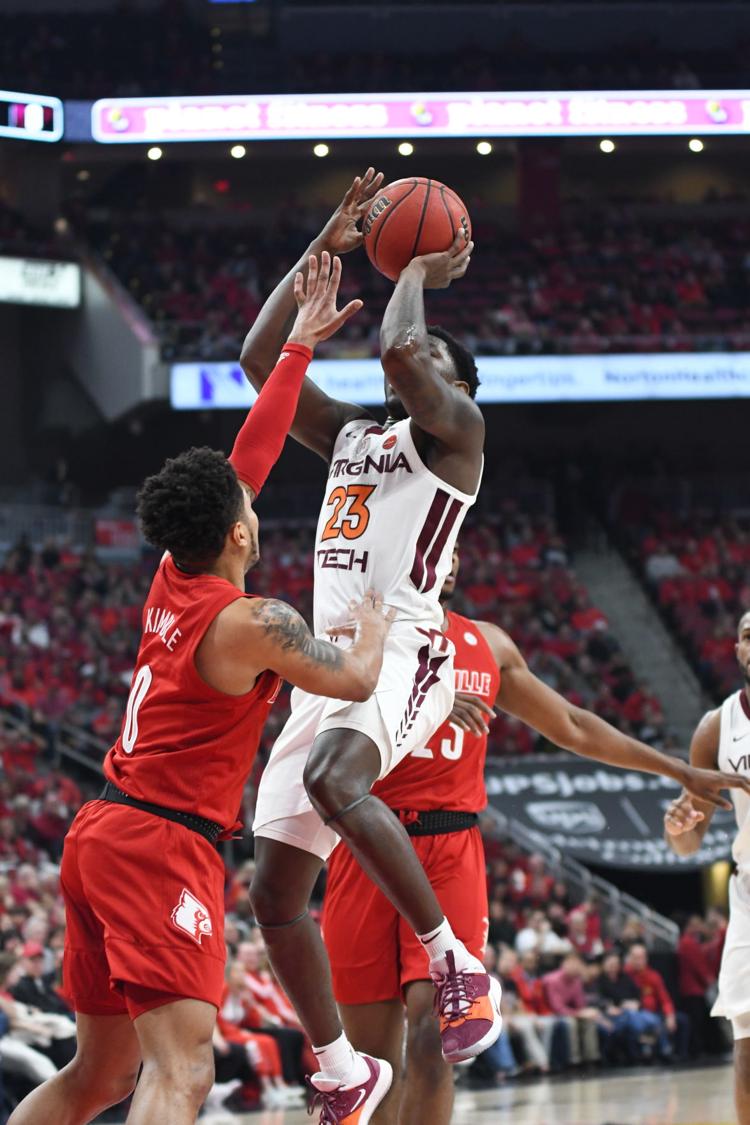 With the ACC Tournament just a week away, the editors of the sports section took some time to break down a few bold predictions for the coming tournament in Greensboro, North Carolina.
Bold prediction #1: North Carolina will make it to day 3 of the ACC Tourney
Davis Carbaugh, sports editor
If the standings in the ACC stand for the remainder of the season, North Carolina will finish the season as arguably the most dangerous 15-seed in ACC Tournament history. After a season full of injuries, buzzer-beater losses and heartbreak for Roy Williams and the Tar Heels, UNC could be poised for a late season run.
The return of star freshman point guard Cole Anthony is crucial for North Carolina's season; the Tarheels' only chance of securing a bid in the NCAA Tournament is winning the ACC. In UNC's last two games, the Tar Heels defeated N.C. State (5th in the ACC) in Chapel Hill and traveled to the Carrier Dome for a road victory against Syracuse (7th in the ACC). North Carolina finishes the season at home in a winnable game against Wake Forest and on the road against the rival Duke Blue Devils.
While the Tar Heels' ACC ranking is still up in the air, they are looking at playing on day one as anywhere from a 15 seed to a 12 seed. That will square the Heels up against a lower-level ACC team before facing a team in the middle of the conference on day two if they win. A day-two matchup against Syracuse is favorable for North Carolina and the Tar Heels could be on their way to a quarterfinal matchup with a top ACC contender on day three. While the Tar Heels' season has been a major disappointment, late-season momentum could propel North Carolina into the later rounds of the ACC Tournament in March.
Bold prediction #2: Georgia Tech will compete in the semifinals of the ACC Tourney
Claire Castagno, assistant sport editor
With two games left in the regular season, Georgia Tech currently sits at 15-14. However, the slightly above .500 record does not reflect how dangerous this team can be. The Yellow Jackets had a tough non-conference schedule and lost to Georgia, Arkansas, Kentucky and Houston. But, the way the college basketball season has progressed, none of these losses are still considered "bad losses." Georgia Tech is still playing its best basketball in years, and with no particularly dominant ACC teams this year, this is the year Georgia Tech can make a deep run in the tournament.
Georgia Tech is led by Jose Alvarado and Michael Devoe, who both rank in the ACC top 15 in terms of scoring offense. Alvarado and Devoe both average double-digits. On the right night, forward Moses Wright can get hot and make playing defense against the Yellow Jackets very frustrating. Wright scored 33 points in Georgia Tech's close loss to Syracuse on Feb. 22.
The Yellow Jackets have not been able to beat Duke, Florida State or Virginia, but have come very close. ACC play has shown us that no game is an easy win in this conference, and upsets are bound to happen on a neutral court in Greensboro. The seventh-place team can easily knock off teams and find themselves deep in the ACC tournament.
Bold prediction #3: Tyrece Radford will make the All-Tournament Team
Robby Fletcher, sports editor
While the Hokies may not look like contenders to win the entire tournament, it'd be foolish to bet against them to at least pick up a win or two during their time in Greensboro. And if they do, it'd be hard not to assume that Tyrece Radford was a major reason why. Radford has easily made the biggest strides as a scorer for the Hokies over the course of this season, averaging 13.2 points per game on a 57% shooting clip since his 18-point performance against N.C. State on Jan. 11.
While Radford is still a bit of a one-dimensional scorer, as he's taken just 11 3-point tries all season, his tenacity getting to the basket and his high-effort rebounding ability has given the Hokies a major burst of energy on the floor time and time again.
With leading scorer Landers Nolley II struggling the last few games shooting the ball, expect that pattern of high-effort basketball from Radford to continue to lead the team during the tournament.
As it stands right now, Virginia Tech will be playing 14-seed Pittsburgh to start its tournament run; Virginia Tech beat Pittsburgh 67-57 on Feb. 15 with Radford scoring eight points on three-of-five shooting. This is an ideal first-round matchup for Tech, and a strong outing from Radford should be a big momentum boost for Tech's run into the next round as well as a good chance to bolster his tournament resume. Look for Radford to put up a standout performance for the Hokies to close out this season.