Virginia Tech's upcoming season is a big one for a lot of reasons. For starters, it will be the final season with defensive coordinator Bud Foster after 33 years with the university. It'll also be a big season because of the expectations surrounding in-state rival UVA, who is being primed for a big year and whose players and fan base appear rather confident in their ability to challenge Tech this season.
For a season as big as this one, it feels right to provide some bold predictions for Virginia Tech's season before its first game on Aug. 31.
Bold Prediction No. 1: Deshawn McClease will be the first 1,000-yard rusher in the Fuente-era
The running game has continuously been an issue for Virginia Tech in coach Fuente's three seasons as head coach, with quarterback Jerod Evans being the closest runner to 1,000 yards in his three-tenure with 846 yards in the 2016-17 season.
While Tech's 4.36 yards per carry last season were the best in the Fuente-era, it was still ranked just 67th in the FBS out of 130 teams.
It's true Tech has been reliant on a committee approach at the position, but this year there's hope that a single back can step up as a primary option on the ground. That back should be Deshawn McClease, who will be sharing the load with veterans Jalen Holston and Caleb Steward as well as freshmen Keshawn King and Tahj Gary.
McClease was impressive in limited carries last season, averaging 4.5 yards per carry on 96 carries last season. His best game came at the end of the season against Cincinnati in the Military Bowl, where he led the team with 102 yards off just 13 carries. There's hope this is a precursor to greater things for McClease, who has the chance to really dominate this season for the Hokies.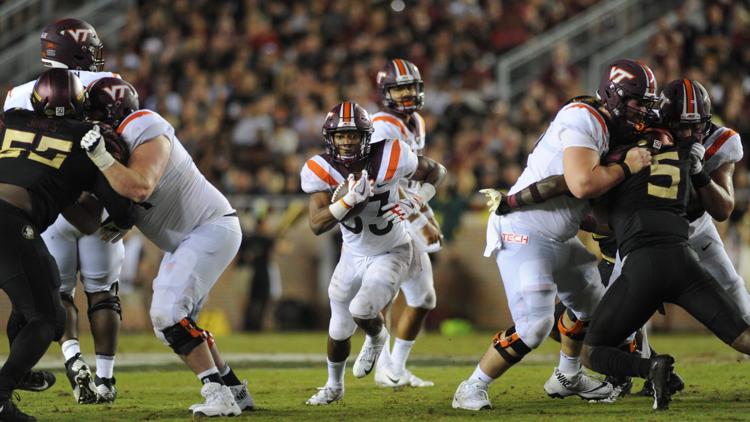 Bold Prediction No. 2: Virginia Tech will go undefeated at home and win the ACC Coastal Division
Last season, Virginia Tech went 3–4 at home, the worst home record in Fuente's tenure. However, finishing this season with a record that poor is doubtful by the looks of it. After an eventful offseason, the team has settled into place and seems ready for kickoff. A much deeper team will take the field on Aug. 31 compared to the one that played last December, and a perfect home record is certainly possible.
Tech's strength of schedule this season ranks 65 among all 66 Power-Five schools. Two opponents the Hokies will welcome to Lane, Furman and Rhode Island, are not FBS programs. Victories over those teams are expected.
North Carolina will likely be Virginia Tech's toughest home game, based on high expectations that have been placed on North Carolina's 32nd ranked 2019 recruiting class. But, Lane should give the Hokies a big advantage, and Fuente has until mid-October to prepare this squad for this matchup.
Pittsburgh, though, is a team the Hokies cannot overlook. The reigning ACC Coastal champion is eager to continue its momentum during the upcoming season. Virginia Tech must stay focused at the end of November and be able to come out on top of a potentially close game.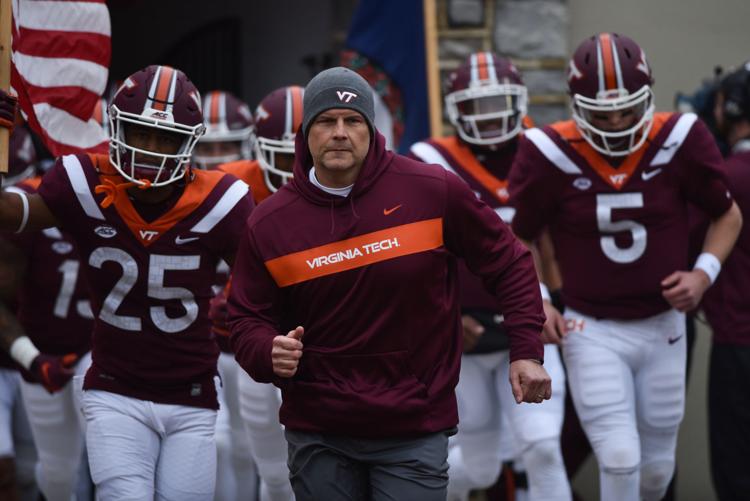 As for the coastal division, Miami and Virginia are strong contenders for the title. Unfortunately, Tech faces both teams away. These two games are must-wins in order for Virginia Tech to secure its spot in the ACC Championship game. Virginia Tech's visit to Charlottesville, Virginia, for its last regular season game in late November could end up being a pivotal game to decide the ACC coastal division winner. But both victories are attainable if things go the team's way in terms of health throughout the duration of the season.
Bold Prediction No. 3: Damon Hazelton will record over 1,000 yards and be selected to the ACC First-Team Offense
Junior wide receiver Damon Hazelton provided a spark to an otherwise lacking offense last season in his sophomore campaign. Hazelton recorded 51 receptions for 802 yards and eight touchdowns despite dealing with an injury late in the season. The former Ball State transfer caught for over 100 yards in three games and found the endzone in eight games last season. Hazelton's breakout season last year resulted in a selection to the 2018 ACC Second-Team Offense.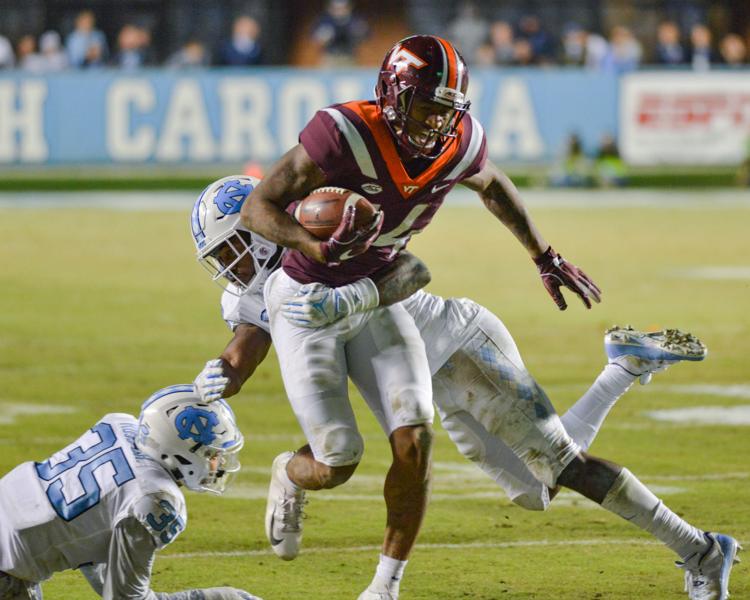 Tech returns one of its most talented receiving groups in years with Hazelton being joined by Tré Turner, Dalton Keene and Hezekiah Grimsley. The abundance of talent on offense could set up Hazelton for another productive season. Hazelton's 6'2" length and chemistry with Willis under center could open up Tech's offense for an explosive passing game this year.
The biggest question will be if Hazelton can remain healthy through a full season and be a consistent number one receiver for the Hokies. Based on last season's production, all signs point to Hazelton not only matching his stats from last season but improving to a 1,000-yard receiver.