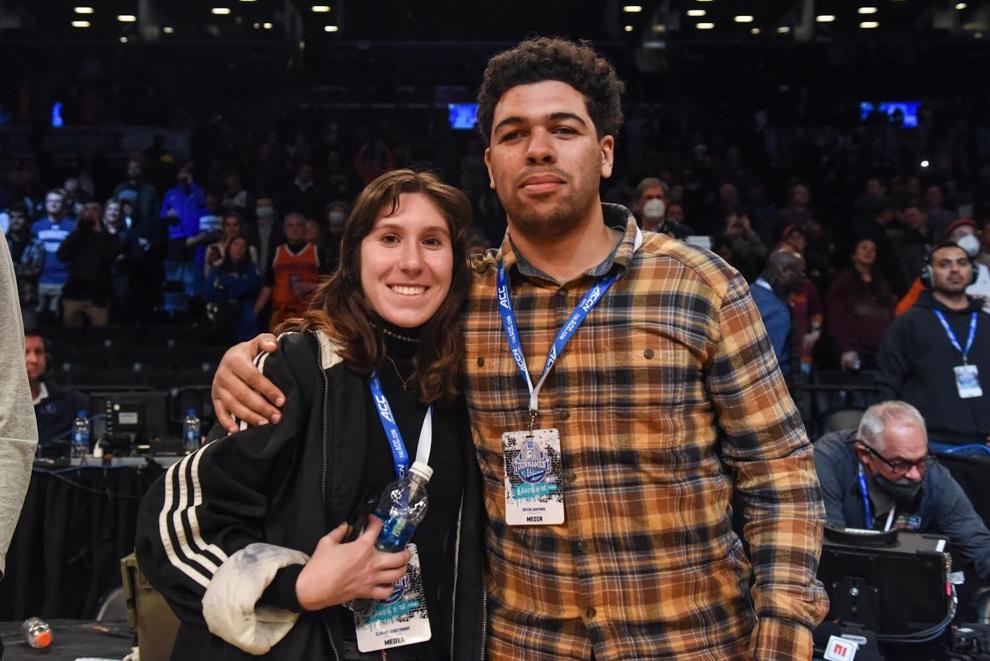 If you would have told 18-year-old me that in college, I would get to interview Michael Vick, cover the longest football game in ACC history or be in Brooklyn, New York, while the Hokies won their first-ever ACC Championship on the hardwood, I probably would not have missed the Collegiate Times interest meeting my freshman year.
Once I realized that the Collegiate Times was my in to talk about college basketball, my favorite sport, I made sure to show up to just about every sports section meeting freshman year. What I did not realize, though, was that my interest in sports would quickly turn into an interest in journalism as well. I found myself pitching stories in my head while watching other colleges, or even pro teams, play.
I covered my first game in September of my freshman year: men's soccer versus Longwood (the Hokies got the win 5–1). The night before, I stopped by my friend's dorm so he could get me more familiar with the rules of soccer. I wanted to write a really good article.
Postgame, I went down to Thompson Field with now-Tech Sideline managing editor David Cunningham to interview coach Mike Brizendine; I was super nervous, but David was excited for me. I made sure to follow his lead and asked Coach Brizendine a few questions about the game. After leaving the field, I was on top of the world. I texted a few of my friends that I felt like I was living my dream just a few weeks into my freshman year. I knew I'd be sticking around the CT for a while.
It wasn't until my sophomore year, when I became a sports editor, that I really got the hang of things, though. There is so much more to sports journalism than writing game recaps, and working alongside former sports editors Robby Fletcher and Davis Carbaugh helped me learn that. Those two were so passionate about their writing and the sports section that it inspired me to be the best editor possible when I took over the section my junior year.
Becoming a sports editor for the CT has helped me grow up. I've had to speak up in press conferences, confront writers and call Sports Information Directors for last-minute press passes. It put me in situations where what I did and said did not only matter to me and my family anymore; I was representing an organization I am proud of.
I couldn't have done it alone, though. I am so thankful for the cast and characters along the way that made my job so enjoyable. I will miss seeing my fellow editors in the newsroom, running into other Blacksburg journalists at games and catching SIDs on their off days.
The improvement of my writing skills is the last thing I think of when reflecting on my time with the CT. When I joined freshman year, I thought it would just give me skills to find a job, but it became the highlight of my college career, and I can't wait to see what it becomes as we pass the torch to the younger students. Although I will no longer be a journalist after graduation, I know while watching sports in the future I will always be thinking from a journalistic perspective thanks to my time with the CT.