For seniors Ahmed Hill and Ty Outlaw, the path to success at Virginia Tech has been all but conventional. Playing this season as graduate students, Hill and Outlaw are crucial pieces for Buzz Williams and the 2018–19 Tech basketball season.
"It's for sure the oldest we've been since we've been here. To have those guys obviously is rare anymore at this level," Williams said in a preseason press conference. "To have been a part of building what they've built here and still have that high of a return is really good."
In his sixth year of eligibility, Outlaw is bouncing back from an ACL injury that kept him off the court all last season. The Roxboro, North Carolina native soared onto the scene in the 2016–17 season when his 48.7 percent three-point shooting was decisive in the Hokies making their first tournament appearance since 2007.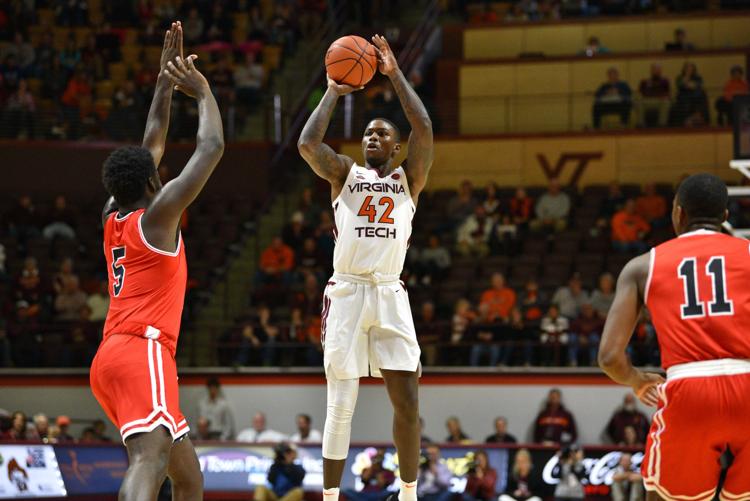 Outlaw previously missed the 2015–16 season with a medical condition after transferring from UNC Greensboro and Lee College. With the Hokies poised to have one of their best seasons in decades, Outlaw will provide an important shooting presence and leadership role.
"His ability to shoot at the rate he shoots changes our team from a spacing standpoint," Williams said. "All of us are excited that Ty is back."
Outlaw is averaging 6.2 points per game through five nonconference games this year and shooting 40.9 percent from three-point range. He graduated last spring with degrees in sociology and criminology.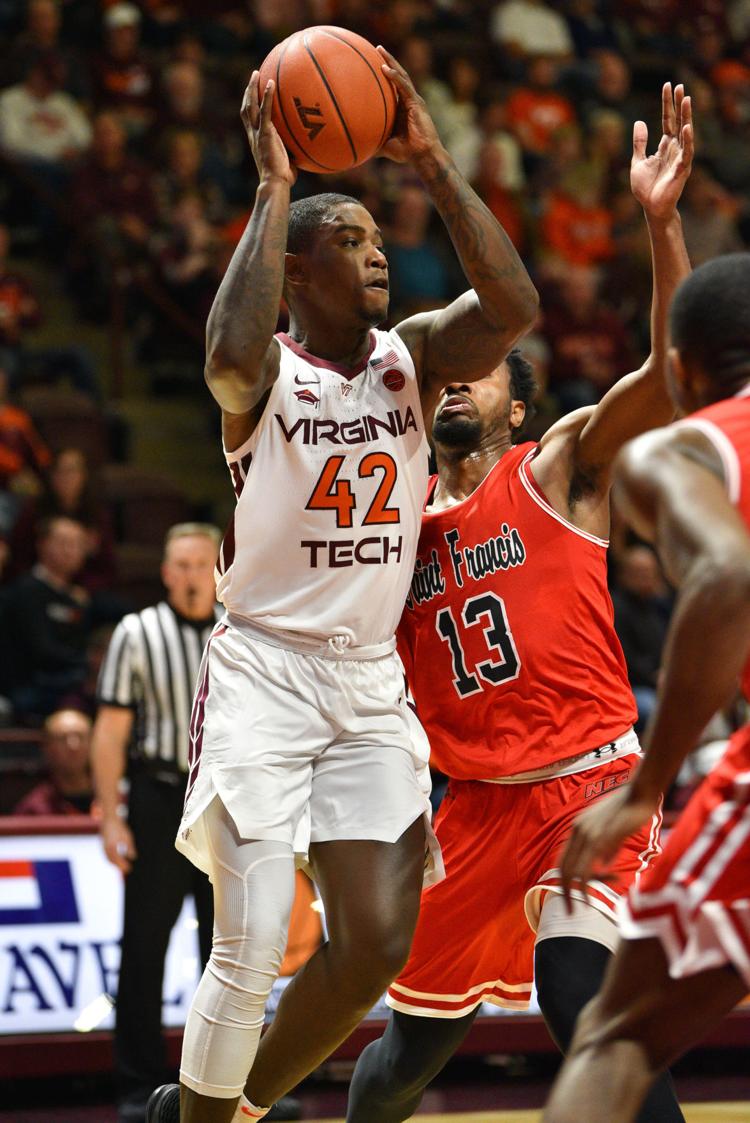 Playing in his fifth and final season at Tech, Hill overcame knee surgery that forced him to miss the 2015–16 season and has been a staple for Virginia Tech in the seasons following. Hill played in all 33 games the last two seasons and started more than 20. A prolific shooter and defender, Hill has defined the playing style that Williams has established in his coaching tenure. 
The Augusta, Georgia native averaged 10 points or more in the last two seasons and has put up 15 points per game in five starts this year. Hill's ability to finish in traffic and hit big shots will be vital to the Hokies late in the season.
Hill earned his degree in communications last spring and is currently working toward his master's degree.
The development of Hill and Outlaw has gone in parallel with the rise of Virginia Tech's basketball program under Williams. Both players have been key building blocks to establishing a basketball culture and tradition in Blacksburg.
"I remember freshman year, it was probably 600 or 700 people in the stands," Hill said at ACC Media Day. "Now the younger guys come in and all they know is that the gym is packed and sold out."
With three seniors leading the Hokies and Nickeil Alexander-Walker's pro potential, this season seems like a make-or-break year for Tech.
"I'm a lot harder on them," Williams said. "They understand the path to this point, and I think to pat them on the back because they're older or coach them less intense is a disservice to who they need to become as players and as people."
The Hokies are off to a 5–0 record in nonconference play and have already secured a top-25 win by defeating Purdue in the Charleston Classic tournament. Tech's next opponent is Penn State on Nov. 27 in University Park, Pennsylvania.