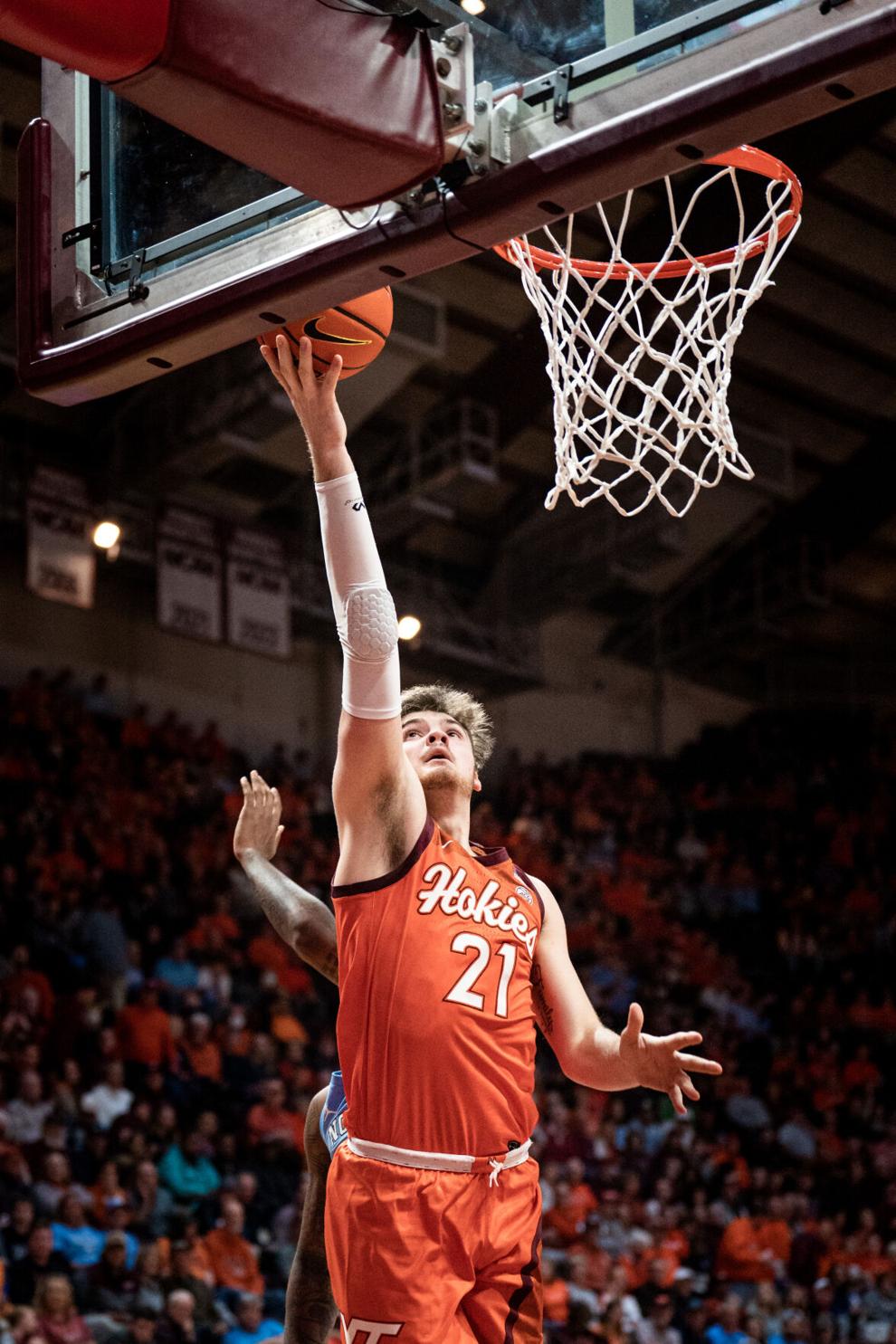 As Virginia Tech men's basketball rides its first winning streak in over a month, Hokies forward Grant Basile has been recognized for his contributions to that success, being named ACC Player of the Week.
Basile, the Pewaukee, Wis. native and former Wright State standout, has averaged 24.5 points, eight rebounds and over three assists while shooting over 55% from the field over the Hokies' last two games.
The Hokies' game against Duke last Monday saw Basile lead his team with 24 points, including scoring eight of Tech's last 15 points which helped seal the win. Basile kept up the scoring on Saturday against Syracuse, where he not only put up a game-high 25 points, but also recorded five of the Hokies' 26 assists, a program record for an ACC game.
The last Hokies player to achieve consecutive 20-point games against two ACC opponents was Keve Aluma, whose starting center role Basile filled this season.
Regarding program history, Basile's accolade marks just the 26th time a Hokie has been named Player of the Week and is also the first time since the 2020-21 season that that Tech has won the award twice in one season, the previous awardee being forward Justyn Mutts earlier in the year.
As the Hokies travel down to Coral Gables, Fla. to play No. 23 Miami on Tuesday night at 7 p.m., they likely will count on Basile to continue to rack up points at his currently torrid pace.