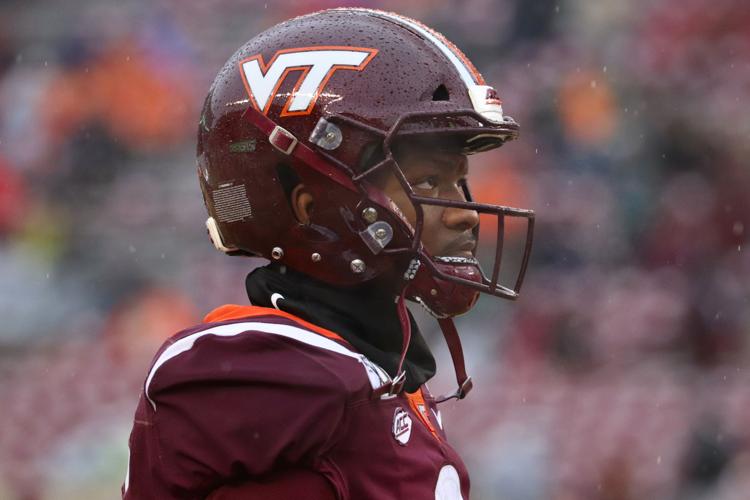 One of the biggest faces of Virginia Tech football over the past two years, quarterback Hendon Hooker, announced on Twitter that he will be entering the transfer portal upon graduating from Virginia Tech in December.
"This is one of the hardest decisions I've ever had to make," Hooker said. "Being a Hokie has been an unforgettable experience. To all of my brother, I love you all like my blood."
Nothing but love ❤️ pic.twitter.com/F4FGJJMZNA

— Hendon Hooker (@henhook2) December 17, 2020
Although never being Tech's true starting quarterback for a full season, Hooker has carried the Hokies to memorable wins the past two years. He has 15 career starts under his belt. Hooker took over as starting quarterback for Ryan Willis in Oct. 2019 and secured wins against Miami, Georgia Tech, Pittsburgh and more.
In 2020, he split time on the field between quarterbacks Braxton Burmeister and Quincy Patterson. Health issues kept him out the first two games, but Hooker started Virginia Tech's third game of the season against North Carolina and helped the Hokies score a season high 45 points.
In his time with the Hokies, Hooker threw for 2,894 yards and 22 touchdowns. He also showed his skills on the ground and added 1,033 rushing yards and scored 15 rushing touchdowns. In 2020, Hooker averaged 167 passing yards and 77.5 rushing yards per game.
Hooker played especially well on Nov. 7 when the Hokies took on Liberty. He completed 74.1% of his passes, threw for 217 yards and rushed for 156 yards in the loss.
With Hooker and Patterson in the portal, Virginia Tech is left with Burmesiter, Knox Kadum and incoming Tahj Bullock at quarterback. Burmesiter is the only Hokie quarterback with on-field experience so far, but he is a promising member. Burmesiter threw for 212 yards in Virginia Tech's win over UVA on Dec. 12.
Virginia Tech has joined other ACC teams in opting out of Bowl Games for this season, so the Hokies' football season has concluded with the Commonwealth Clash.