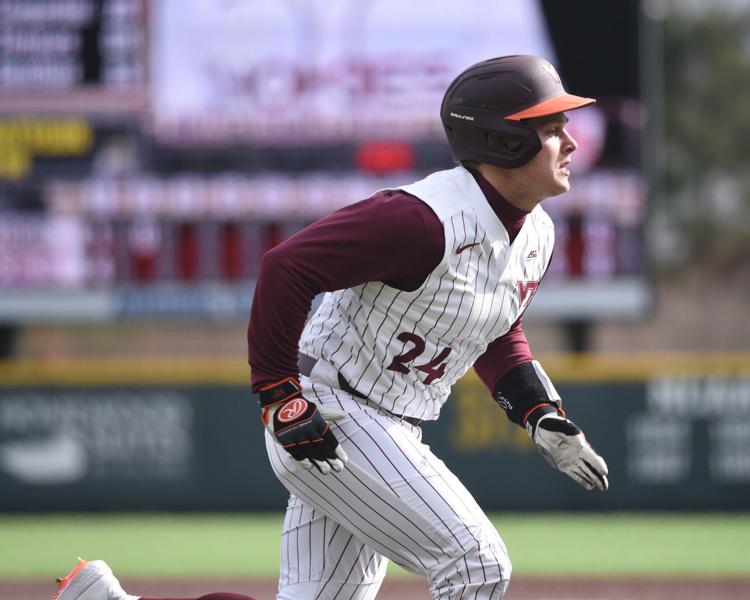 The Virginia Tech baseball team is one of the sports that hasn't seen a cancellation to its fall season yet. No. 24, Nick Biddison, has been pleased with how the athletics department has handled the unusual situation.
"As far as the Athletic Department I would say they are doing everything they can to ensure we can still continue with our sports," Biddison said. "They have given us masks to wear, and we all have been wearing them whenever necessary."
Even though Biddison's season hasn't been canceled, things are definitely not back to normal.
"We are still going [but] with new restrictions and precautions," Biddison said. "We are still practicing and lifting, just a little different this year."
While Biddison is understanding and compliant with these new rules and precautions, he expresses the difficulties that come with ensuring they are followed.
"It's definitely been hectic dealing with precautions in place," he said.
He stated that during this unusual time he has been keeping things lighthearted by spending time with his roommates and trying to have fun within the safety of his house.
As far as a spring season, Biddison is positive that if everyone abides by the rules and follows the safety measures, it will be played.
"I'm pretty certain that a spring season will happen if we all do what we need to do [to] stay safe," Biddison said.
When asked if he had any messages he would like to give to fans, Biddison shared a message of encouragement for all Hokies.
"To not only our baseball fans, but all fans of Virginia Tech . . . remain safe and hope that better days are to come. Life will resume normally eventually, and that is what we can look forward to," Biddison said.