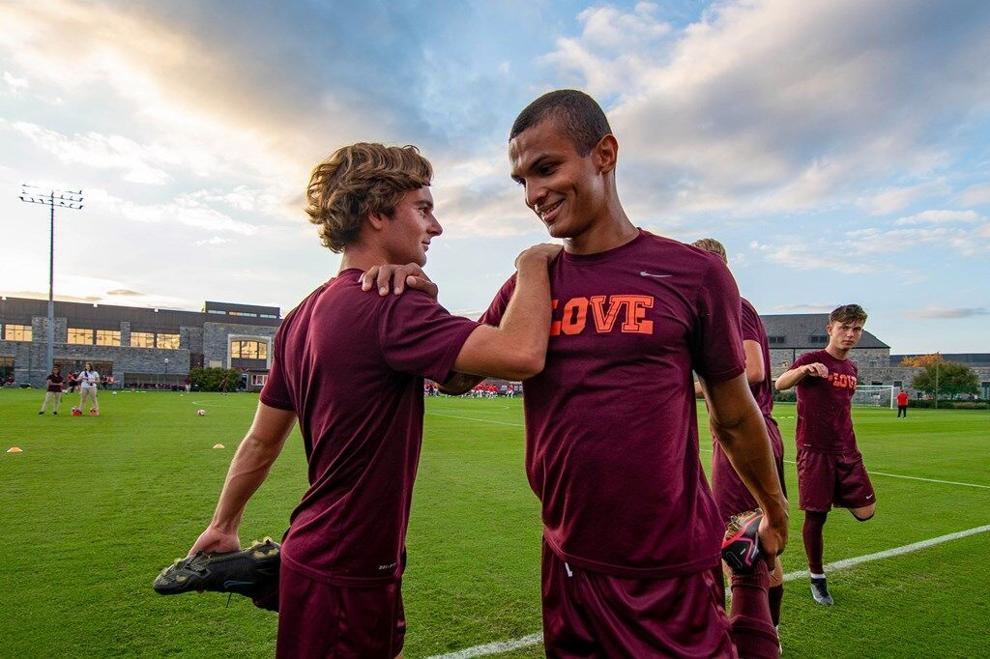 The Virginia Tech men's soccer team (8–1–3, 3–1–1 ACC) comfortably defeated Davidson (7-5-1, 2-2-1) 4–0 on Thompson Field in Blacksburg, Virginia. Conor Pugh had an impressive game with two goals, while Sivert Haugli and Pol Monells scored the other two. Haugli played the full game, while Pugh and Monells played roughly half. 
The first half of the game had a recurring theme of dominance from the Hokies. Davidson struggled with maintaining the ball offensively throughout the whole game, but specifically in the first 45 minutes. While the Wildcats had a few opportunities with a free kick, they resulted in turnovers with the Hokies possessing the ball. Monells had a goal with around 13 minutes left in the first half.
The second half of the game started off feeling like a stand-still, where no team specifically was outshining the other. However, at almost 58 minutes into the game, and after a shaky start due to a break from halftime, Pugh was able to rebound a missed shot to score his second goal. 
The hype from the past play reignited the intense spark of Tech's offense. Davidson did not follow through with multiple opportunities to score. Haugli had an electric ending to the game; with around two minutes left, he scored on a penalty kick after attempting a bicycle kick.
The Hokies proved in this game why they are No. 5 in the nation. This makes the team now 8–1 overall.