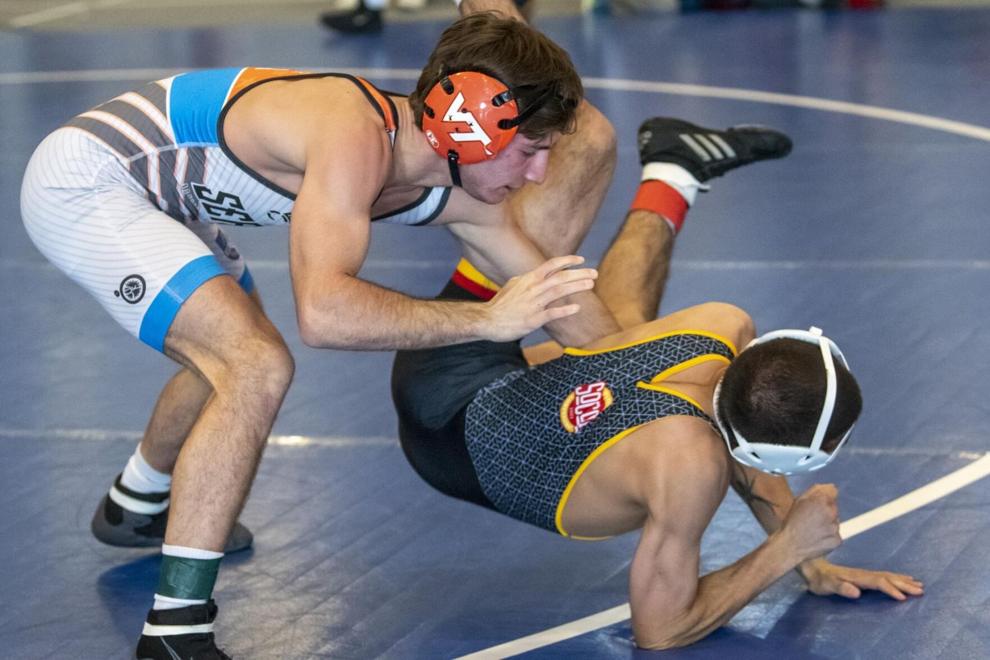 The Hokies traveled to Cary, North Carolina, this weekend to compete in the annual Wolfpack Open, a tournament that usually takes place in Raleigh, North Carolina. Virginia Tech sent a young battalion to compete against a plethora of North Carolina State wrestlers that the Hokies will surely see during conference dual meets. 
NC State sent starters Thomas Bullard, Isaac Trumble, Jakob Camacho and Jarrett Trombley, to name a few. Cooper Flynn, Eddie Ventresca, Trey Kibe and Hunter Catka were among those competing in a Virginia Tech singlet. Ventresca, hot off a first-place finish at the Southeast Open, looked to continue his momentum into this weekend. To capture his second first-place finish in a row, Ventresca would have to defeat Camacho, one of the top pound-for-pound wrestlers in the ACC. Kibe was up against stiff competition as well in the form of Gavin Kane, a 184-pound North Carolina Tar Heel wrestling down in the 174-pound bracket, and Jake Null, one of NC State's top recruits, who went an astounding 129–6 in high school. 
The lone first-place finisher for the Hokies was freshman 125-pounder Flynn. The No. 22 overall recruit in the class of 2021 went a perfect 4–0 wrestling unattached on the day by beating starters Spencer Moore of North Carolina and Zurich Storm of Campbell. It will be fascinating to see how coach Tony Robie incorporates Flynn into a 125-pound weight class that already features No. 10 Sam Latona. 
Catka, the 2021 ACC runner-up, also impressed, advancing to the championship match after winning three straight and knocking off No. 1 seed Owen Trephan of NC State. Catka dropped the final match, though, losing to Campbell's Taye Ghadiali, the No. 2 seeded 285-pound wrestler. 
The Hokies put four more on the podium as Jake Hart, Ty Finn, Ventresca and Brandon Wittenberg all placed in their respective weight classes. 
Virginia Tech will look to its first big duel of the year against No. 9 Ohio State as the Buckeyes come to Blacksburg on Friday night at 7 p.m. to take on the Hokies in Cassell Coliseum.