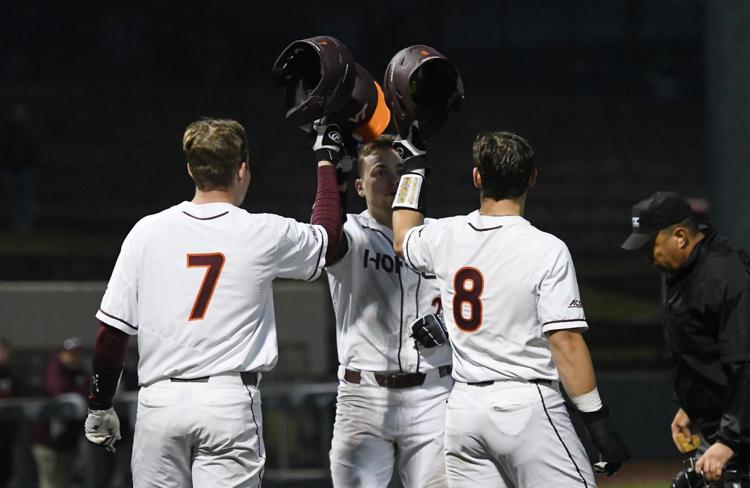 The Hokies returned to English Field for their home opener against East Tennessee State on Feb. 18. Tech cruised to victory with a final score of 10-3. The win marks the fifth consecutive home opener Virginia Tech has won. The Hokies advance to a 1-2 record and 9-1 over the Buccaneers over the last 10 meetings.
The Hokies opened up the game with two one-two-three innings, with Ian Seymour pitching five strikeouts. In the bottom of the second inning, Tech got its offense rolling with nine runs for a comfortable lead.
ETSU attempted to answer Tech's nine-run inning in the third and got two players on base and one to home.
In the fourth inning, senior Peyton Alford replaced Seymour on the mound and pitched three straight strikeouts. However, the Hokies did not score again until the sixth inning when sophomore Carson Taylor hit his third career run to put Tech at 10 runs.
A Virginia Tech fielding error in the top of the seventh inning allowed ETSU to reach home again to make the score 10-2. ETSU was able to score one more run in the eighth inning to conclude the scoring.
Seven different pitchers saw action on the mound for the Hokies throughout the game. It is likely that coach John Szefc is experimenting with different rotations while the season is still young.
The Hokies will spend the upcoming weekend in Lafayette, Louisiana, for a three-game series against the University of Louisiana. They return home for four games the following week starting Wednesday, Feb 26.