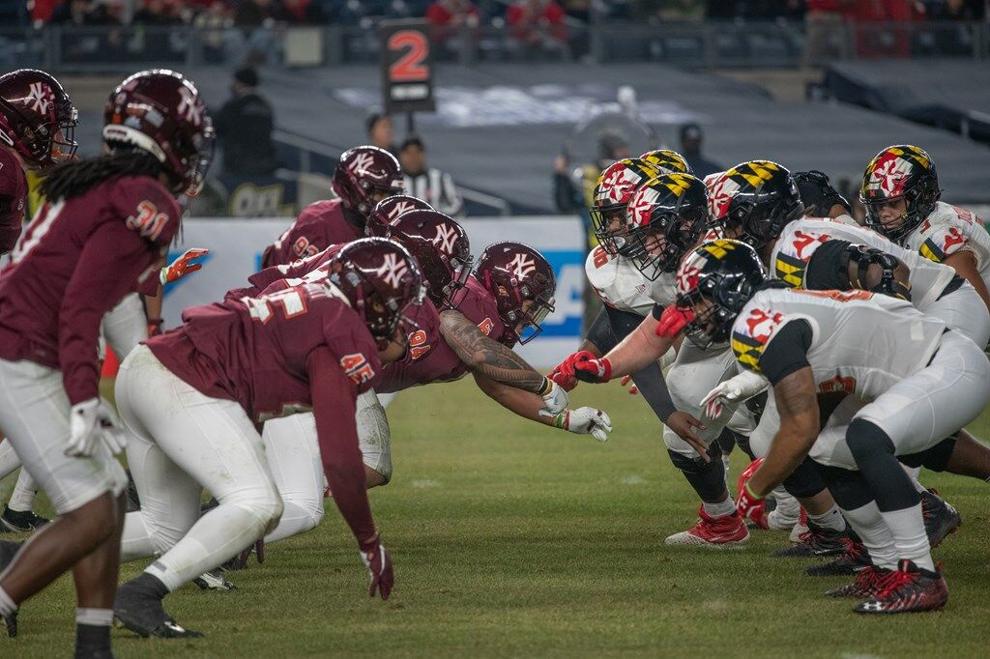 On a football field in the middle of a baseball stadium, legendary Yankee Stadium to be exact, the Virginia Tech football team was crushed 54–10 by Maryland.
Dec. 29 marked the end of the Hokies' 2020–21 football season, wrapping up a tumultuous year for Tech that finished with a losing 6–7 record, and ushering in the Brent Pry era.
With many of the team's regulars missing, including quarterback Braxton Burmeister, the Hokies were led by Connor Blumrick in the starting QB position. The lack of regular Hokie talent proved to be detrimental.
The eventual outcome was foreshadowed early on when the first punt of the game resulted in a 92-yard return for a touchdown, immediately putting the Terrapins up 7–0 within the first five minutes of play. This play marked the first punt return in Pinstripe Bowl history and the longest return in Maryland's history. 
It was clear that the Hokies' defense was absent for that play and they remained silent for the rest of the game. The offense followed suit.
Tech struggled to find life and only saw a breath of air when it made a field goal in the second. However, this was immediately sucked away as the Terrapins answered with a 70-yard touchdown reception. Any momentum the Hokies were trying to wrangle was squashed and remained that way for the rest of the game. 
This was the Terrapins' game. 30 points were scored in the second half and none of them belonged to Tech. The Terrapins ended their season with a winning 7–6 record and their 12th bowl victory in program history.
For a team who hadn't played in a bowl since 2016, Maryland put on a show in New York and served the Hokies a sour loss to end their season.