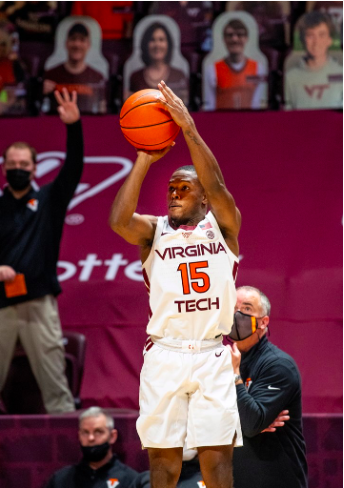 After an exciting ACC opener against Clemson, the Hokies revert themselves back to non-conference play with their win against Longwood, 84-58. After falling out of the AP poll after Tech's loss to Penn State, the Hokies are ranked again coming in at No. 24 after their victories over Clemson and Coppin State.
After a strong beginning stretch for Longwood, the Hokies started to find their rhythm with a 16-2 run. Virginia Tech proved it could get into the paint and shoot from behind the arc. Naheim Alleyne, Hunter Cattor and Tyrece Radford threw down big dunks to contribute to Virginia Tech's 14 paint points in the first half.
With three minutes to go in the first half, the Lancers started securing a few steals and ended the half on a 7-0 run to cut Virginia Tech's lead to single digits. By halftime, the Hokies were up 34-30 over the Lancers after shooting only 38.7% from the field.
The Hokies came out of the gates in the second half with two quick second chance buckets and one off a steal. However, the Lancers would not let Virginia Tech run away with the game as they bugged the Hokies on defense and forced them to take some unideal shots to avoid shot clock violations.
After struggling for most of the game, Keve Alumna attempted to get the momentum rolling with a wide open dunk and layup with around 10 minutes left to play. But, Longwood came up with big plays to respond including a dunk from Leslie Nkereuwem.
The Hokies got their offense rolling and back to back 3-pointers from Jalen Cone put Tech up 20 points. It was smooth sailing the rest of the game as the Hokies secured the 26 point win. Freshman Joe Bamisile got some floor time in the final minutes and contributed 11 points.
Cone was the leading scorer for Virginia Tech with 18 points off six 3-pointers.
"He scores in bunches, I think he can really deflate a team's defense with his ability to stop on a dime and rise up and make [3-pointers]," said coach Mike Young.
Virginia Tech resumes conference play on Dec. 29 against Miami. The Hurricanes have a notable win against Purdue in the ACC/Big Ten Challenge.
"I want to see us take another step defensively, I think we have the makings of a very good defensive team," Young said.