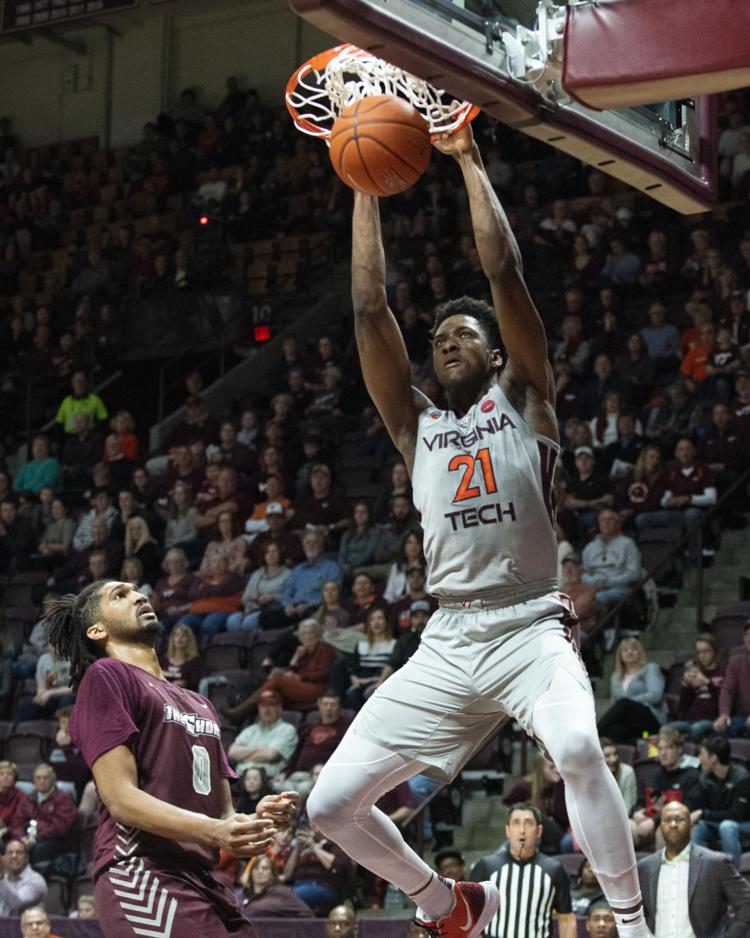 Virginia Tech men's basketball finished off the decade with a statement victory to end non-conference play before facing off with the ACC's elite.
The Hokies started fast against the Maryland-Eastern Shore Hawks and never looked back, cruising to a 92-37 victory Sunday. Landers Nolley led all scorers with 18 points and tallied 10 rebounds to record his first career double-double.
The Hokies led the entire game and tied a program record for fewest turnovers in a game with two. In the final non-conference contest before ACC play, Tech looked poised and in control throughout the matchup.
Despite slow starts in previous games this season, the Hokies began the game with a definitive 20-5 lead through the first 10 minutes of action. Tech went on a 16-0 run midway through the first half and held the Hawks to only 22 points through the first 20 minutes. The Hokies headed to the locker rooms at halftime with a 45-22 lead.
The big early lead allowed head coach Mike Young to play the bench more and gain experience for younger players in the second half. No Hokie played over 25 minutes, while six players came off the bench. Today's game was arguably the most balanced scoring effort by the Hokies this season.
In the second half, freshmen Hunter Cattoor and John Ojiako were able to score effectively and extend Tech's lead. Cattoor set career highs with 17 points and five 3-pointers made. Ojiako put up a career-high 15 points and gathered eight rebounds.
Freshman Jalen Cone had a strong impact on the game, scoring 11 points off 3-4 shooting from beyond the arc. Cone will be a crucial backup at the guard position in ACC competition this season. Tech's bench scored a combined 49 points in today's game.
The Hokies outscored the Hawks 47-15 in the second half to finish the game with a dominant 92-37 score line. The win improves Tech's record to 10-3 on the season and 9-2 in non-conference play.
The non-conference slate gave Tech fans a look at what to expect from Young and the Hokies this season. Nolley will be the central focus of the offense, while 3-point shooting from support players will be crucial against top competitors in the ACC. As seen in the Michigan State upset win, the Hokies are capable of competing with any team in the country. Inconsistency and size will be an issue, but this team should exceed preseason expectations throughout the rest of the year.
Next up for the Hokies is a matchup in Charlottesville with the rival Virginia Cavaliers on Jan. 4. Tech will look to start 2020 with an upset victory against the reigning national champion Cavaliers.