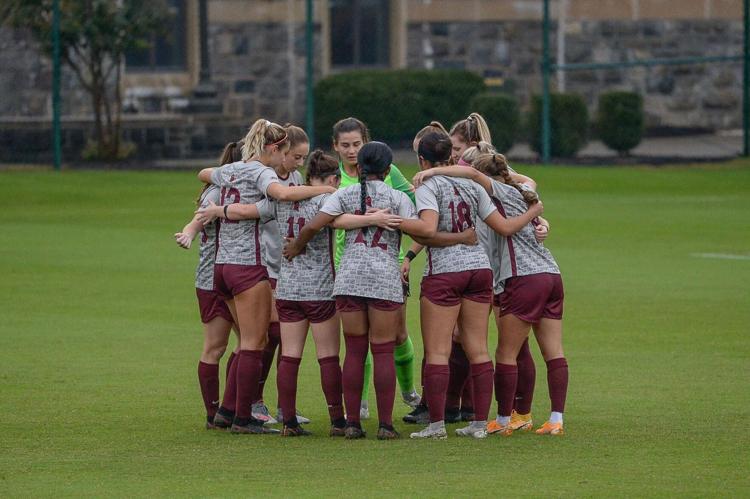 Women's soccer welcomed No. 11 Virginia onto Thompson Field on Sept. 25 looking for a win to get their momentum going. Virginia Tech fought hard against the Cavaliers, but ultimately fell short in overtime to lose 0-1. It was Virginia Tech's first loss in a home opener since 2000 against Seton Hall.
"I think our team fought hard for 100 minutes, it was one of our best efforts of the season," said coach Chugger Adair. "This was the best cohesive unit that we've played so far."
Freshman goalie Alia Skinner was able to hold off the Cavaliers for the entirety of regulation, and recorded a season-high nine saves.
Virginia's Claire Constant sealed the game up in the 94th minute with a header that flew over Skinner. Lia Godfrey assisted the goal off her corner kick.
A common theme for the Hokies so far this season is missed opportunities. Emily Gray and Tori Powell both had scoring chances to break the 0-0 tie, but could not get past Virginia goalkeeper Cayla White. Virginia took 11 shots on goal compared to Tech's six for the game.
The Hokies now sit at 0-4 as they prepare for a big match against No. 2 Florida State to be played at home on Oct. 1. Virginia Tech has matches against ranked teams lined up until Oct. 15, when it plays unranked Miami. There are six ranked ACC teams in the top 15.
"I'm not really concerned on the record; we're out here playing top 10 teams day after day, and we're growing," Adair said.