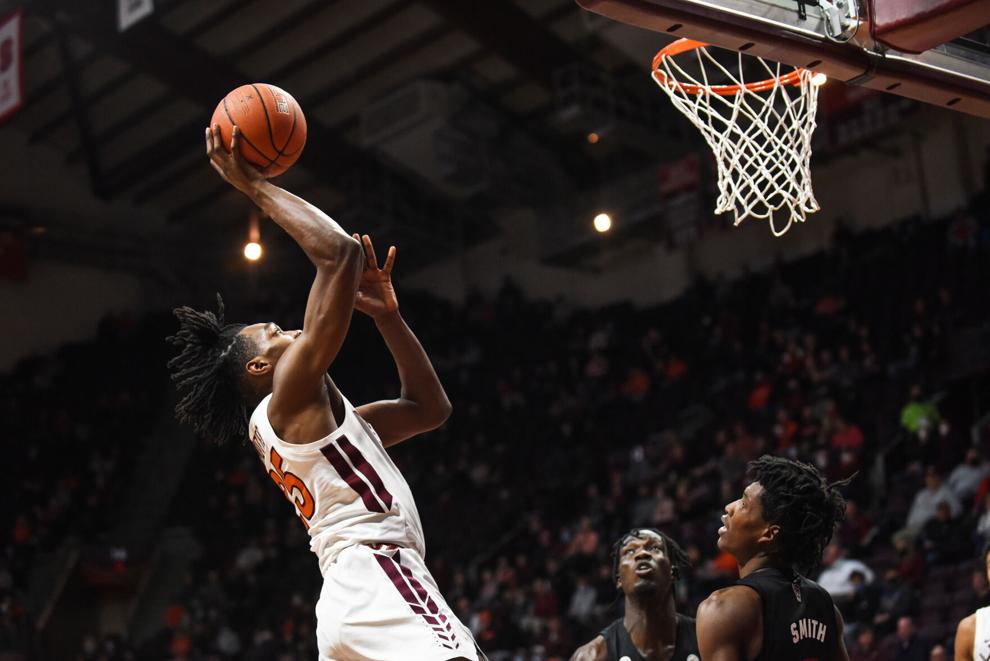 It was a familiar story for the Virginia Tech Hokies' men's basketball team as they lost another tough game at home on Tuesday night, falling to the North Carolina State Wolfpack 68–63. Once again, a bigger, more athletic team was able to push the Hokies around and pull out a win.
Virginia native Dereon Seabron proved to be a particularly difficult matchup for Virginia Tech, as he drove by guard Nahiem Alleyne over and over again on his way to a 21-point outing. Seabron's strong night was aided by lights out 3-point shooting from Terquavion Smith and Jericole Hellems, who scored 17 and 15 respectively in the matchup.
Despite struggling to defend the rim early and falling behind, the Hokies went on a 14–0 run at the end of the first half to take the lead, led by great plays from Justyn Mutts and Keve Aluma.
However, it wouldn't be enough, as North Carolina State caught fire from three in the second half, hitting five 3s in five minutes and taking back the lead. That, along with the Wolfpack's ability to out-rebound Virginia Tech and create second chance opportunities, would prove too much for the Hokies to overcome.
Aluma and Storm Murphy played well on offense, scoring 18 and 14 respectively, but it would not be enough to beat the Wolfpack in a game where the rest of the supporting cast wasn't playing well.
This was Virginia Tech's first game in 13 days due to COVID-19 complications, but the team will hope to find its rhythm as it hits the heart of its ACC schedule in the upcoming weeks. The Hokies will face off against their rivals, the Virginia Cavaliers, next Wednesday, Jan. 12, in Charlottesville.