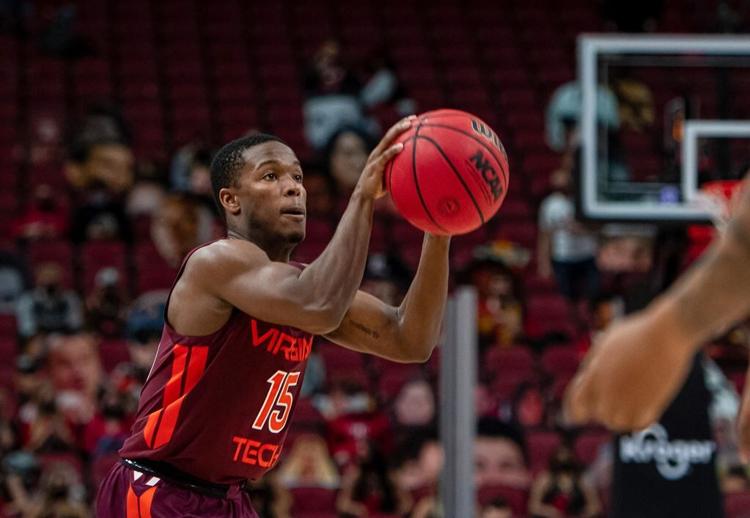 The No. 19 Virginia Tech Hokies could not get a solid offensive effort going and lost 71-73. The matchup between Virginia Tech and Virginia that was supposed to be held Jan. 2 was postponed due to COVID-19 issues on Virginia's end.
Virginia Tech shot 42.6% from the field and only 30% from the 3-point line. Jalen Cone was a positive take away though. He totaled a career-high 23 points. But, if Keve Aluma is not a force under the basket, and Tech cannot get the 3-pointers to rain, ACC games are going to be a real struggle.
"We gave up too many offensive rebounds, and we definitely turned the ball over at the beginning of the game way more than we should have," said Cone. "We're going to watch this game on film, learn from our mistakes, and come back next game ready to play."
The Hokies started the game on an 11-0 run, but shot cold for the rest of the half. Tech started playing sloppy basketball, and Louisville stole the ball four times and made three easy transition layups in the first eight minutes of play. The Cardinals would not give Virginia Tech easy shots, and made it difficult for the Hokies to drive into the paint.
At halftime, Virginia Tech only found itself down five points, thanks to Cone's 11 points and clutch 3-pointers in transition.
The Hokies came back onto the court after halftime with the same struggles. They had trouble creating shots for themselves, and the shots were not falling. Tech was getting outplayed on the boards and in the paint.
Virginia Tech was sinking enough to stay in the game, though. Nahiem Alleyne picked up his scoring and Cone contributed a 4-point play. A 3-pointer from Cone brought Virginia Tech within six points with just under eight minute to play.
With under two minutes to play, the Hokies were still down five points, and every possession became so much more valuable. Virginia Tech had to play good defense without fouling. A sloppy possession and costly turnover allowed Lousiville to get on the foul line, but only make one shot.
Hunter Cattoor made an and-1 foul shot that turned it into a one possession game with 1:07 to play. On the next possession, a tie up in the backcourt sent Alumna to the foul line down three with six seconds left. He made both shots, and Alleyne fouled Louisville player David Johnson right away.
Johnson made both shots and Cattoor took the ball down the court for a 3-pointer at the buzzer, but it didn't fall and the Cardinals won by 2.
The Hokies' record fell to 2-1 in ACC play, and they sit at fourth in the conference standings. Up next, Tech takes on Notre Dame in Cassell Coliseum on Jan 10 at 6 p.m.