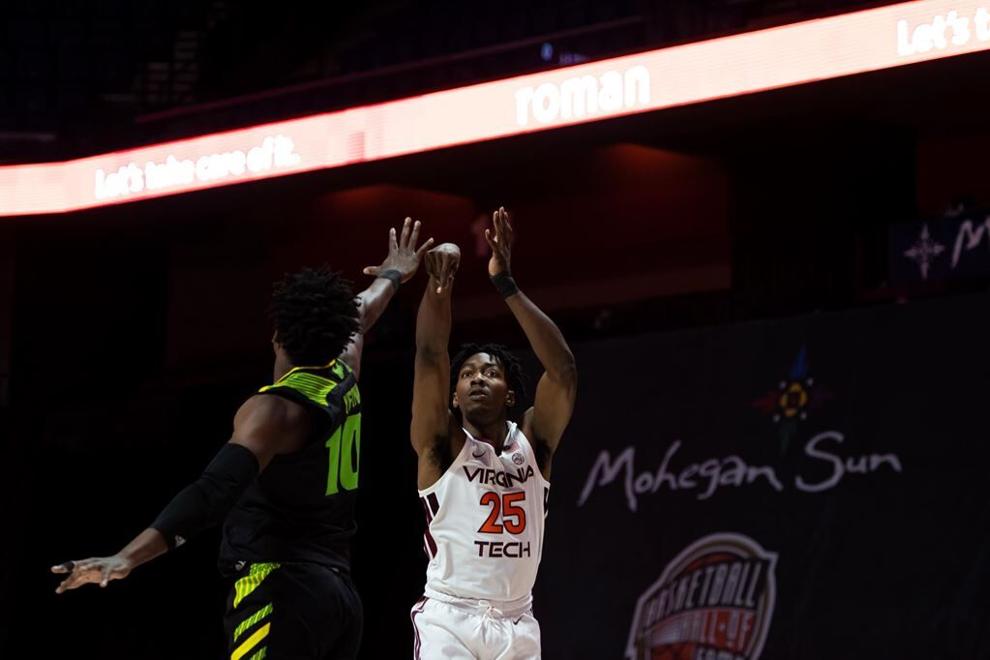 Virginia Tech moved to 3-0 after defeating South Florida 76-58. This is the fifth consecutive season that the Hokies have begun with a 3-0 record.
The Hokies were buzzing after their incredible overtime win against Villanova and kept that energy heading into the back-to-back matchup Sunday against South Florida.
Tech hustled and broke up USF's defense to score inside the paint frequently, outscoring USF by a 42-24 margin. The Hokies shot 54% from the floor.
Tyrece Radford led the team with 21 points and Hunter Cattoor followed with 13. Keve Aluma tallied 12 and Cartier Diarra and Cordell Pemsl added 10 to the scoreboard in a full team effort to secure the win.
"Going off of yesterday's game, we had to keep the same intensity we had," Radford said. "My team kept me pumped up and we stuck together and fought it out." 
Coach Mike Young expressed that he was concerned about how his team would play following the Villanova game, but he was pleased with its performance against USF.
"We weren't great. Not by any stretch, but pretty darn good, and I'm proud of those guys,"  Young said.
The Hokies return home Dec. 3 to face VMI.