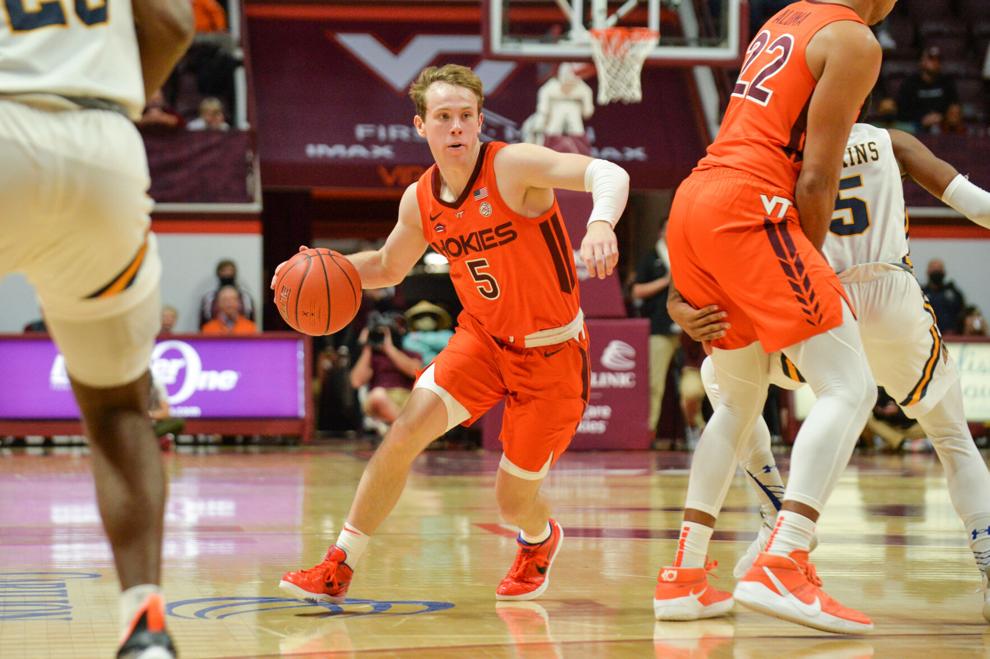 The Virginia Tech Hokies (5–0) continued their hot shooting and strong defense as they defeated Merrimack (3–3) 72–43.
The Hokies dominated the game from the start, going on a 12–4 run to start the game. The Hokies also shot 64% in the first 12 minutes of the game.
The hot start was led by forward Justyn Mutts and guard Nahiem Alleyne. Mutts scored 9 points in the first half, making all four of his shots. Alleyne scored 8 points, making three of his six shots.
It was a sloppy first half for both teams, as the Warriors committed 10 turnovers and the Hokies committed eight turnovers themselves.
The Hokies led the Warriors at the half by a score of 34–18.
It was more of the same in the second half as the Hokies extended their lead. Hokie guard Storm Murphy took over in the second half, scoring nine points in the period and ending the game as the Hokies' leading scorer.
Murphy also energized the crowd by throwing the ball off a defender's back and laying the ball in on an out of bounds play in the second half.
The Warriors struggled offensively, only shooting around 39% from the field and 25% from 3-point range. The Hokie defense forced the Warriors into many tough shots.
Virginia Tech won by 29 points and moved to 5–0 on the year. The Hokies will be tested on Wednesday when they play Memphis in Brooklyn, New York.