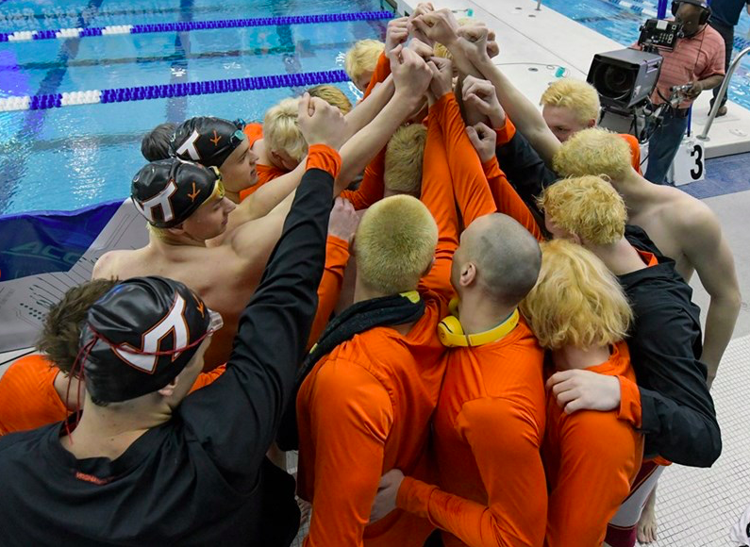 The Virginia Tech men's swimming team (5-1) competed at the 2020 Men's ACC Swimming Championships from Feb. 26-29 in Greensboro, North Carolina.
The Hokies set several Virginia Tech program records this weekend. Blake Manoff set a school record for fastest 200 meter butterfly with a time of 1:40.48; he came in second for the event. His teammate Antani Ivanov placed third with a time of 1:41.01.
A.J. Pouch swam into second for the 200 breaststroke with a time of 1:53.69. For the 200 backstroke, Samuel Tornqvist tied the Virginia Tech record with an impressive time of 1:40.10. His swim earned him third place in the event.
The Hokies finished fourth in the competition with a total of 898 points. They are headed to the National Invitational Championship in Cleveland, Ohio, on March 12-14.