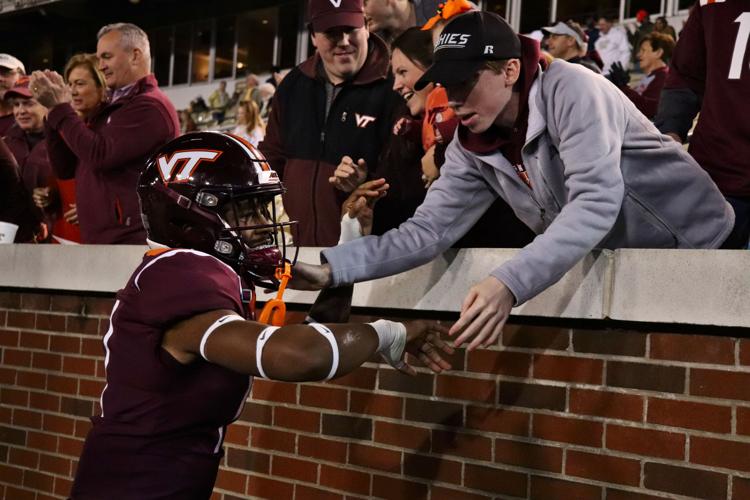 As football season approaches, it does not look like Lane Stadium will be causing any earthquakes this fall.
During a press conference, Athletic Director Whit Babcock said Lane Stadium will have "minimal fans, if any" jumping to "Enter Sandman" this season. As of now, only 1,000 people will be allowed in the stadium for Virginia Tech's opener against UVA on Sept. 19. This is only enough for the players, coaches and their families. This is subject to change, though, as the season progresses.
Lane Stadium is famous for its electric environment, and it's a shame the players cannot feed on that energy this season. Hokie fans are responsible for four out of six college football games that have registered on a seismograph. The last game being Sept. 30, 2017, against Clemson.
An empty stadium could be a blessing for the away teams, though. Having no fans will most likely result in less pre-snap penalties being called due to less distraction from the fans. Coaches also have the tendency to call a timeout when the crowd is being loud, which could haunt them later in the game if they need to call a crucial one. According to SB Nation, It has been discovered that the home team's field goal kickers make their kicks 2% more than the away team's.
The no fans at football games rule will also impact businesses around Blacksburg, several of which profit from football season.
"It's going to hurt not having 70,000 people come to town ready to have a great time, come out to eat, come out to drink, come out and enjoy Blacksburg and everything we have to offer," said Cabo Fish Taco manager Richard Barrar to WSLS.
Hopefully, fans will be allowed in Lane later this season so everyone can enjoy football in the best way possible.