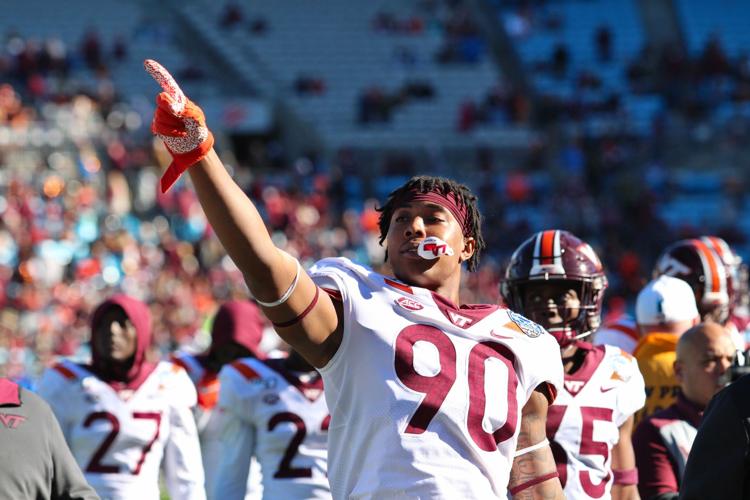 The Virginia Tech football team received verbal commitments from three-star class of 2021 recruits in quarterback Tahjamell Bullock and defensive back Shawn Asbury over the past two weeks.
"(I wanted to go to) a place where I could feel comfortable, a place where I can grow as a player and a man most importantly," Bullock said in a June 22 interview with the Sons of Saturday podcast. "I want to get to a place academically where I can be set for life. I think Virginia Tech offers that for sure."
Bullock, a 6-foot-3-inch, 215 pound dual threat quarterback from Saint Peter's Prep in New Jersey, has a play style that is similar to the quarterbacks Justin Fuente recruited in recent years.
With great size and athleticism to go along with an arm that can drive the ball down the field with ease, Bullock should develop nicely behind the likes of quarterbacks Hendon Hooker, Quincy Patterson and Braxton Burmeister in the coming years.
Asbury is a 5-foot-10-inch cornerback out of North Stafford High School in Stafford, Virginia. Asbury will be joining a loaded defensive backs room in 2021, assuming juniors Caleb Farley, Chamarri Conner and Jermaine Waller don't head to the NFL after this season.
"I feel like I'm a good tackler in space, I feel like I can play the ball very well, I feel like I'm very smart and I can read a lot of things," Asbury said in an interview with Tech Sideline on June 21.
Although a projected cornerback, Asbury has shown versatility as a punt returner, nickelback, safety and running back throughout his high school career. Expect Justin Hamilton and the Virginia Tech defensive staff to find different ways to get him onto the field as he develops in 2021.
These two players shine light on some of the recruiting momentum the Hokies have been able to gain since the decommitment of four-star quarterback Dematrius Davis in early May. Since Davis' decommitment, Virginia Tech has picked up eight total commitments, four from Virginia, and seems to be trending in the right direction.
According to 247 Sports, the Hokies rank last in the ACC and 55th in the country for the class of 2021. Despite the recent momentum, there is still more work to do for Virginia Tech on the recruiting trails before the 2021 season.