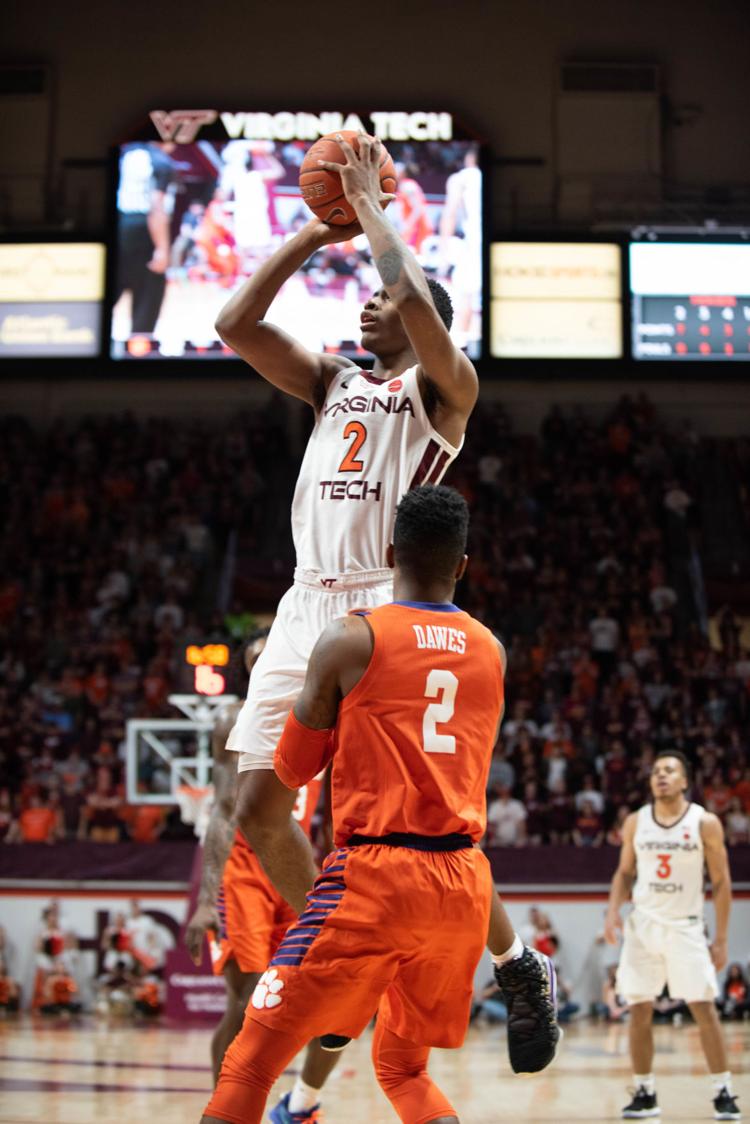 This March, Virginia Tech forward and leading scorer Landers Nolley announced he would be leaving the Virginia Tech basketball program and entering the NCAA Transfer Portal. Nolley was the Hokie's leading scorer this past season and a member of the ACC All-Freshman Team. The 6-foot-7-inch, 225-pound redshirt freshman announced last week that he would be enrolling at Memphis next semester and playing for head coach Penny Hardaway.
The rising sophomore has been part of a roller coaster offseason, in which Hokie fans have seen both Nolley and guard Isaiah Wilkins leave the program. In their place, head coach Mike Young has brought in transfer talents in Kansas State guard Cartier Diarra and Iowa forward Cordell Pemsl. With no seniors on last year's roster except Branden Johnson, Young has seemingly recouped the talent the team needs to compete. The Hokies will also be helped by a surge of freshman talent in guards Joe Bamisile, Darius Maddox and forward David N'Guessan.
Though Nolley's absence should leave a production hole for the Hokies, the new additions to the roster along with the debut of big man Keve Aluma, who had to sit out last season due to transferring, should be more than enough to keep the squad competitive. Fan-favorite forward Jonathan Kabongo should also be making his return this season after missing last year with injuries.
Nolley was undoubtedly a talented scorer and athlete for Virginia Tech, but his questionable shot selection and inconsistent effort on the defensive end made him a liability at times on the floor. His absence should allow for more scoring development out of other standout freshmen such as Tyrece Radford, Jalen Cone and Naheem Alleyne. This, combined with the influx of talent from both the transfer portal and recruiting, should allow for the Hokies to easily recover from the loss.
Coach Young is likely to play a starting lineup of some combination of Radford, Wabissa Bede, Diarra, Alleyne, P.J. Horne and Aluma. This talent along with some combination of Cone, Hunter Cattoor, John Ojiako, Kabongo, Bamisile and Maddox should make the Hokies one of the most talented and competitive teams in the ACC next season.