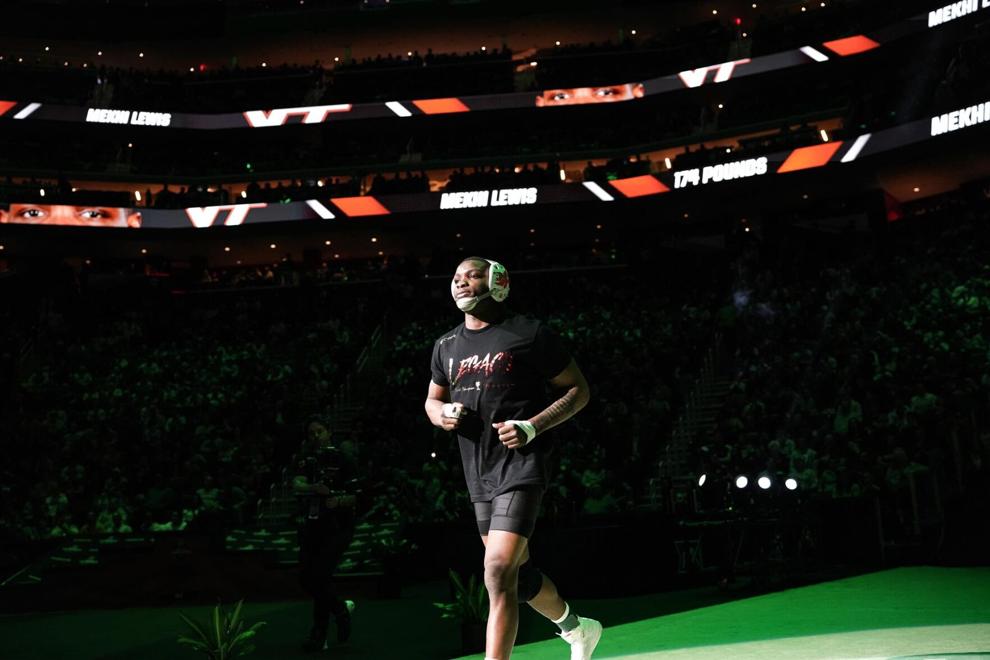 No. 3 Mekhi Lewis has been named ACC Wrestler of the Week after a victory over No. 11 Peyton Mocco. Lewis becomes the fourth Hokie to be named ACC Wrestler of the Week in only five weeks. Lewis joins Tom Crook, Caleb Henson and Connor Brady to earn the honor this season.
Lewis defeated Mocco by decision, 3–2, in a battle that came down to the very last second. Lewis took down Mocco only 1:22 minutes into the match and then never gave up the lead. Lewis' victory came at a pivotal point of the dual, the Hokies led by a score of 10–9, Lewis' win took the Hokies' lead to 13–9. The Hokies eventually won the dual by a score of 17–15.
This was the second year in a row that Lewis defeated Mocco in a dual between the Hokies and the Tigers. Last season, Lewis was able to defeat Mocco 9–6 in sudden victory at Missouri.
Lewis and the Hokies will head to Palo Alto on Sunday, Dec. 18 to dual Stanford and Lindenwood.