Justin Robinson threw a perfect lob to Ahmed Hill with seconds left, but the ball rolled off the rim and the Hokies lost to the No. 1 overall Duke Blue Devils in the Sweet 16. That's how it all ended for last year's Virginia Tech team that set a school record for wins in a season and made it to its first Sweet 16 since the NCAA Tournament expanded.
Fast forward to the 2019 season: Buzz Williams is gone, last year's entire starting lineup is gone, Mike Young is the new coach, and the Hokies have a young squad of newcomers. There is plenty of reason for doubt, but it's all optimism amongst the Hokies as Tech starts the season with something to prove.
"The only things that matters to me is if I can look back in late March, and this team has progressed as far as we can progress," said head coach Mike Young at men's basketball media day. "Games are upcoming, and we look forward to that, but certainly a lot of work has to be done between now and then."
Former starters Nickeil Alexander-Walker, Ahmed Hill and Justin Robinson have started NBA careers, while Kerry Blackshear Jr. transferred to Florida and Ty Outlaw graduated. Mike Young walked into a team amidst a total rebuild, but what he has done in his short time here is nothing short of spectacular.
Virginia Tech hired Young after a 17-year tenure at Wofford in which the Terriers went 30–5 last season and made it to the Round of 32 in the NCAA Tournament. A Radford native, Young begins his tenure in Blacksburg following the successful five-year stretch under Buzz Williams.
The first offseason task for Young was to secure the few returning players on Tech's roster. Junior Wabissa Bede and redshirt-freshman Landers Nolley both entered the transfer portal alongside Blackshear Jr. Although Blackshear Jr. chose to play at Florida, Young was able to keep Bede and Nolley on the team.
Both Bede and Nolley are likely starters that will have major impacts on this year's team.
"The expectations are very high, like always," Bede said. "We're just trying to have a great team and fight hard."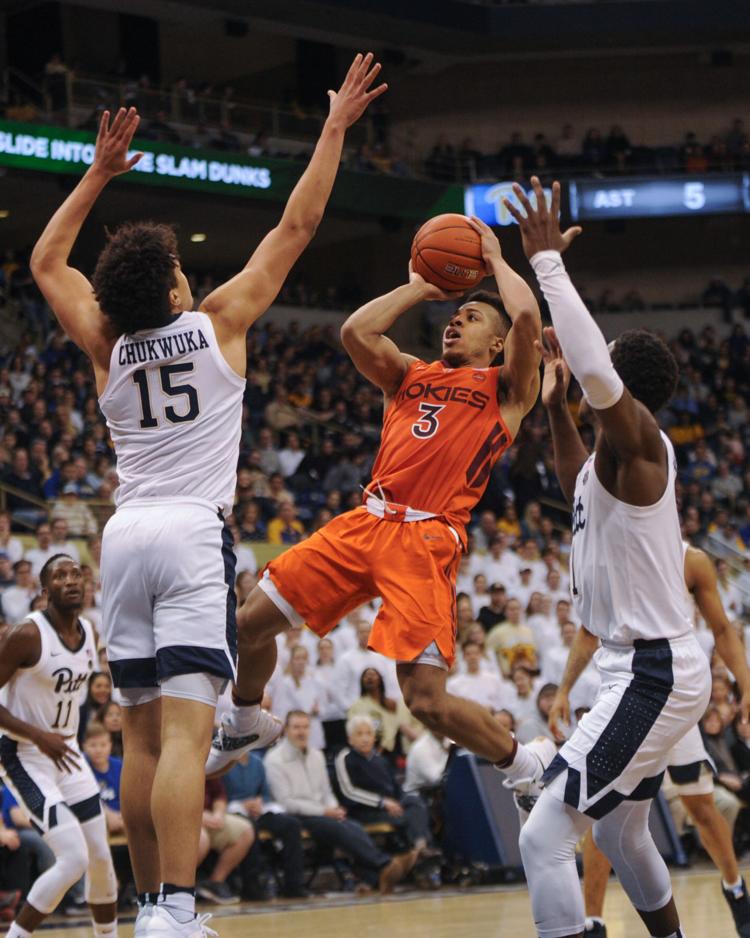 In addition, power forwards PJ Horne and Isaiah Wilkins return as two of the few Hokies who played significant minutes under Williams. The forwards will likely carry most of the load in the paint, as they are two of the best rebounders on the team. Horne's leadership and experience will be vital amidst an inexperienced group of players.
"Those guys (Bede and Horne) are working really, really hard," Young said. "They understand the significance and the importance of what we're asking them and they're doing everything they can to that point."
The return of Nolley is arguably the most significant offseason acquisition for Young and the Hokies. The former four-star recruit sat out all of last season due to a bizarre dispute with the NCAA over ACT scores. Regardless, Nolley returns as a redshirt-freshman who is capable of being the star of this year's Tech squad.
"The plan is to compete hard, stay focused and hope for the best," Nolley said at media day. "We're going to go out every night and compete like no other."
At 6'7" with quality ball handling, Nolley has the capability to play any position on the floor for Young and could be named All-ACC by the season's end.
"I feel like I'm as versatile as they come; I can put it on the deck and get what you need, I can rebound, I can pass, I can make plays, I can shoot, I can support and I can defend," Nolley said. "It just all depends what's going on that game and what we're facing."
Fortunately for the Hokies, Young was not the only one to make the permanent move from Wofford, South Carolina to Blacksburg, Virginia. Junior Keve Aluma transferred to Virginia Tech after starting 34 games for the Terriers last season, averaging seven points and seven rebounds per game. Aluma will have to sit out this season after transferring, but he is a solid building block moving forward. Three-star freshman guard Hunter Cattoor also flipped his commitment from Wofford to Tech; the 6'2" guard is a sharpshooter from beyond the arc and can elevate to the rim.
Another underrated offseason acquisition was the transfer of graduate student Branden Johnson. Johnson was a role player at Alabama State, but his 6'8" size could be crucial to a Tech squad that lacks height.
The next big move was the recruitment of four-star point guard Jalen Cone. The North Carolina native reclassified from the Class of 2020 to the Class of 2019 and will be able to play immediately for the Hokies this season. Despite being just 5'11" and 163 pounds, Cone is an explosive point guard with next-level hops that could make him the next star basketball player at Virginia Tech.
Later in the summer, three-star center John Ojiako and three-star guard Nahiem Alleyne committed to Young and the Hokies. The 6'10" Ojiako is the tallest player on the roster but is a very raw talent. While PJ Horne will likely start at center for Tech, Ojiako has potential to be a dominant rim protector for the Hokies.
As for Alleyne, the talented shooting guard has a pure stroke from the three-point line and his 6'3" size helps him attack the basket. Even though freshmen in the past typically would not play under Williams, Alleyne will likely gain solid minutes under Young to help the inexperienced back court. Adding another solid ball handler will help free up the primary scorers on Tech's offense.
"A big part of coaching is tailoring what you can do with the personnel you have and that is going to change year-to-year," Young said. "The bottom line is taking care of the ball offensively and getting a good shot each time down."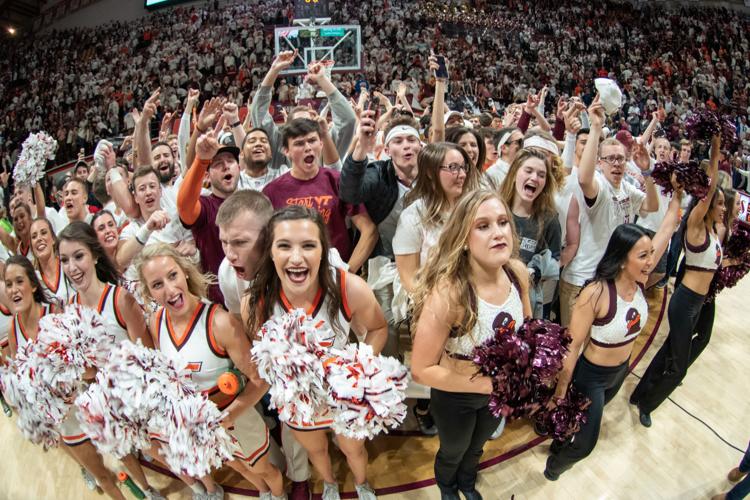 Clearly, there are plenty of new names that Tech fans will have to become accustomed to hearing at Cassell Coliseum this season. As for who stands out on this year's roster, the cream will rise to the top when this unit is thrown up against the ACC's elite.
The Hokies hit the ground running to start the season, facing off against the Clemson Tigers at Littlejohn Coliseum on Nov. 5. Young's timely return to the state of South Carolina is a result of the ACC Network's decision to start the season with an ACC matchup instead of the standard non-conference openers.
"We've got to have our team ready and prepared," Young said. "Ready to get down to Clemson and play, compete and find a way to win a basketball game."
On Nov. 25, the Hokies will make their second appearance in program history at the Maui Jim Maui Invitational. Tech opens up the tournament against the preseason No. 1 Michigan State Spartans. The Hokies will have the chance to play against other elite schools such as Kansas, UCLA, Georgia and BYU.
The Hokies get no breaks following the Maui Invite, as the Duke Blue Devils come to Cassell Coliseum on Dec. 6. Official ACC conference play begins on Jan 4. when Tech travels to Charlottesville to play the rival Virginia Cavaliers.
The ACC schedule is never easy, especially for young or inexperienced teams. Playing nationally ranked teams and ACC rivals will truly be a sink-or-swim scenario for Young in his first season with the Hokies.
This year's team seems to resemble the 2016-17 Virginia Tech team that was undersized and led by Seth Allen and Zach LeDay. Williams and the Hokies made the program's first NCAA Tournament appearance since 2007 that season and did so by achieving big upset victories at home. This year's squad will certainly need to beat a number of favored opponents in order to make the NCAA Tournament, as losses will certainly be a part of the learning curve.
Despite all the changes  following the end of the 2018-19 season, Young has the Hokies right where they need to be. Picked to finish 14th out of 15 ACC schools by ESPN and other national media sources, the Hokies have nothing to lose as they seek to be a sleeper team this year. For a program with a recent taste of success and something to prove, Tech basketball will be a team to look out for this season and in years to come.
"I have to pinch myself from time to time. It's late October. We've got a long way to go," Young said. "Every day is an opportunity for growth and an opportunity for this team to learn and get better, get better with one another, and we're doing that."