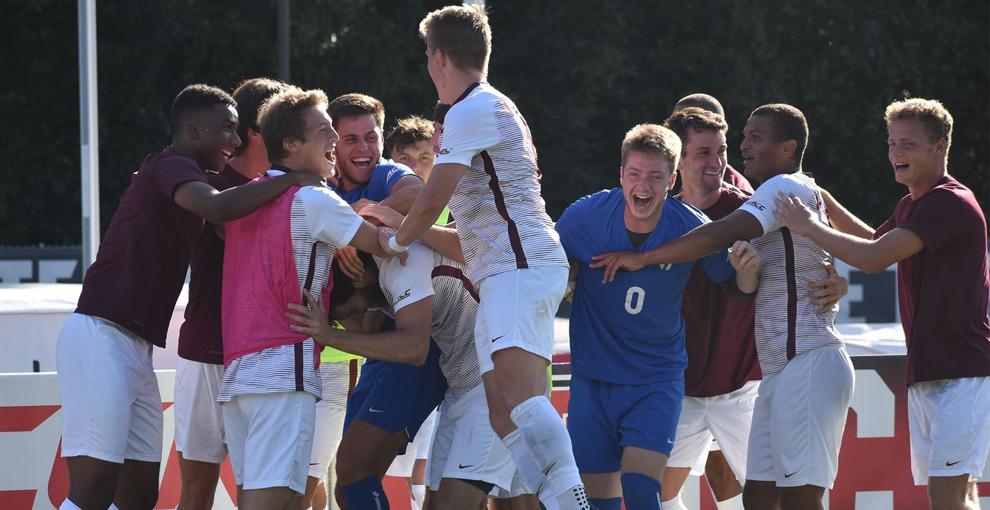 Before upcoming games versus Duke and Virginia, No. 10 Virginia Tech got to play a few more nonconference foes in Raleigh, North Carolina, at the George Tarantini Classic. The Hokies beat the University of Central Florida 2–1 on Sept. 3 and tied with No. 20 Seton Hall 3–3 on Sept. 6. In collegiate soccer, a game ends with a tie if neither team is able to take a lead after two 10-minute overtime periods. However, the game ends and a victor is declared as soon as an overtime goal is scored.
Virginia Tech's record comes out to 2–0–2 as it looks forward to its Sept. 11 match against No. 19 Duke in Durham, North Carolina.
In Tech's game against UCF, the first half was evenly matched; neither team was able to find the back of the net. In the 37th minute, though, UCF's Lucca Dourado was able to get the ball through Hokie goalie Ben Martino to put the Hokies down one. However, Martino still contributed three saves in the first half.
Virginia Tech did not have much of an answer until the 59th minute when sophomore Landon Ameres and senior Jacob Labovitz both scored within 18 seconds of each other to take the lead. UCF could not get close to a goal the rest of the game, and Virginia Tech took the match. In the 82nd minute, Dourado received a red card and exited the game, which certainly did not help the Knights.
After a two-day rest, the Hokies were set to attempt revenge on Seton Hall. The Pirates beat Virginia Tech in May 2021 in the Sweet 16 of the NCAA Men's Soccer Championships.
In the 51st minute, Ameres scored Tech's third goal to go up 3–1 over the Pirates. A win looked promising until Seton Hall scored goals of its own in the 67th and 73rd minute. However, Martino showed his strength with seven saves in the game. Graduate student Pol Monells and sophomore Conor Pugh scored their first goals at Virginia Tech, both in the first half.
Tech's defense showed out in both overtime periods; Seton Hall took five shots compared to the Hokies' one. Although the Hokies were not able to win, they held on long enough to secure the tie.