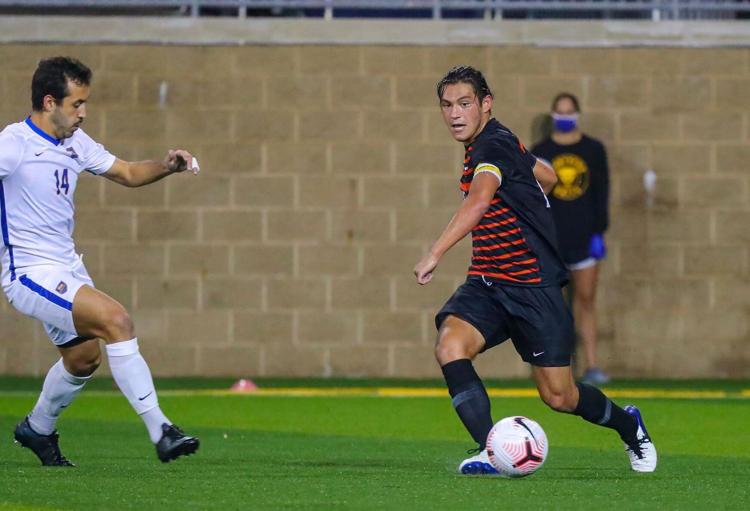 Despite a late rally by the Virginia Tech men's soccer team (0-1-0), the No. 2 Pittsburgh Panthers (3-0-0) were too tough a task, winning 4-2 in Pittsburgh, Pennsylvania, on Saturday night.
The Hokies are now 0-1 for the first time since 2015 despite outshooting the Panthers 14-10.
Senior Kristo Strickler picked up right where he left off in 2019, recording his sixth multi-goal game with two on Saturday night.
The Panthers were able to jump out to an early lead thanks to a goal scored in the second minute by sophomore midfielder Veljko Petkovic. Strickler responded with an equalizer that would come in the 13th minute.
Pitt responded in the 25th minute with a goal from another sophomore, Valentin Noel, and then a goal in the 48th minute by senior forward Alexander Dexter to take a commanding 3-1 lead.
A late rally by the Hokies came a little too late, as Strickler notched his second goal in the 85th minute to make it a one-goal game.
The Panthers would receive some insurance by midfielder Noel's second goal of the game in the 87th minute to secure the 4-2 victory.
Virginia Tech will face another test as the No. 3 Virginia Cavaliers (0-0-0) will be at Thompson Field in Blacksburg on Wednesday.