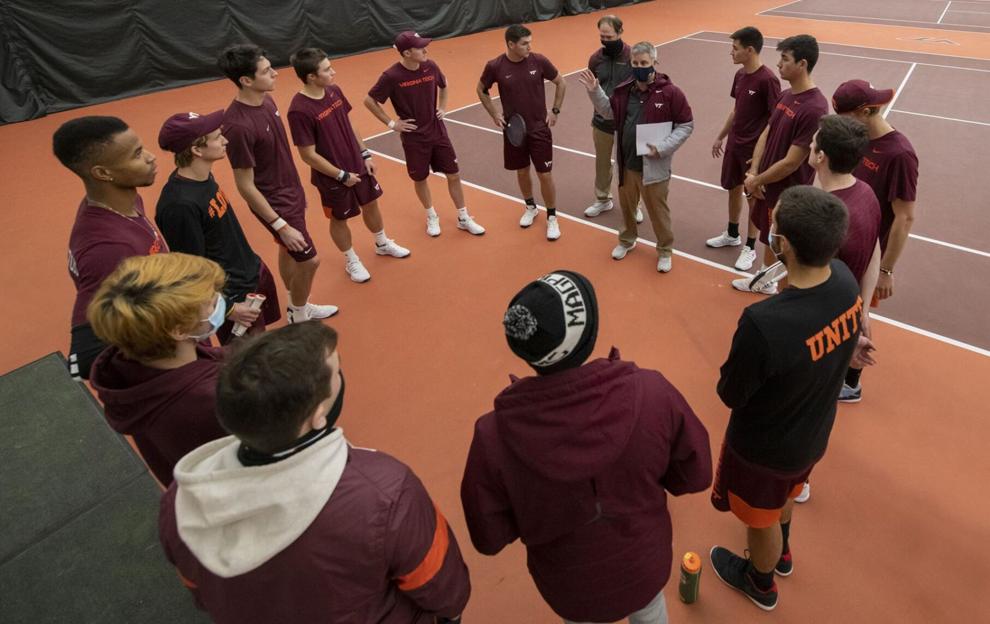 The men's tennis team (1-2) finished out the week with a road loss to No.19 Kentucky (8-0) on the road. The Hokies fell in their double matches with Jordan Chrysostom and Alex Ribeiro going down 6-3 and Mitch Harper and Matthis Ross falling 6-1. 
Tech lost another point in the singles as well, with Carlo Donato dropping to No. 45 Liam Draxi of the Wildcats, 6-2, 6-1.
It wasn't all bad news for the Hokies; Matthis Ross defeated Millen Hurrion 6-4, 6-4. Freshman Hugo Maia found a way to win after coming up short in his first set, winning against No. 123 Joshua Lapadat, 3-6, 6-1, 7-5.