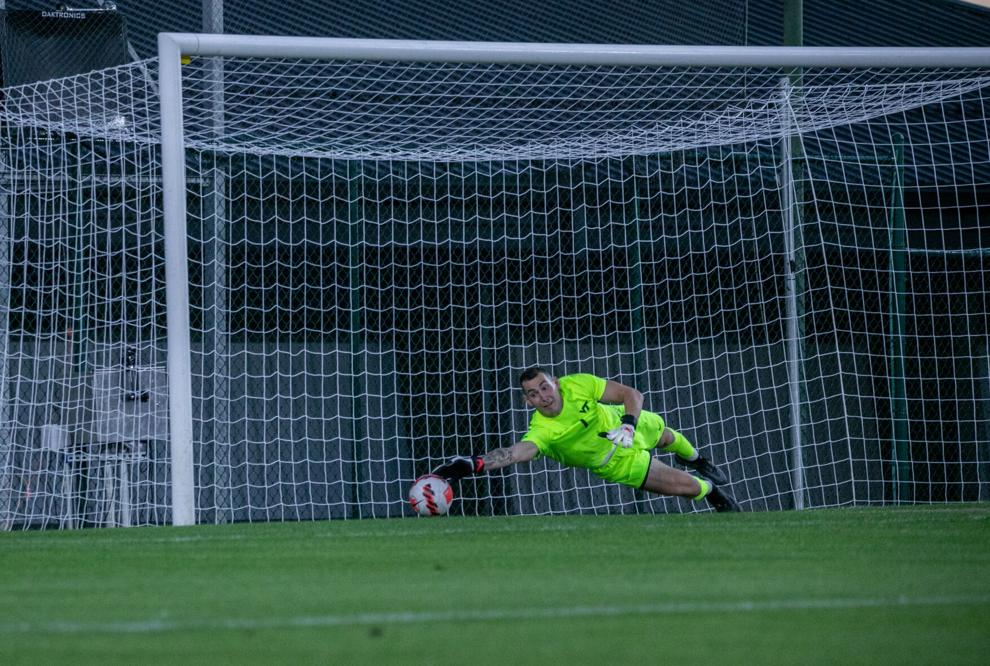 In its last non-conference match of the season, the Virginia Tech men's soccer team maintained its unbeaten-at-home status with a 3–0 win over the Winthrop Eagles. 
The No. 13 ranked Hokies dominated the first half with nine shots compared to Winthrop's three, but despite many chances, Virginia Tech struggled to find the back of the net.
The breakthrough for the Hokies came in the 31st minute when sophomore defender Welnilton Da Silva Jr. scored his first collegiate goal off a throw-in from senior Kyle McDowell. 
Winthrop came back strong, forcing freshman goalkeeper Ben Martino to make two saves during the remainder of the first half, but the Eagles were unable to score, giving the Hokies a 1–0 lead heading into halftime.
The Hokies started the second half off slow, maintaining possession and waiting for an opportunity to capitalize.  
That opportunity came in the 59th minute when Nick Blacklock lofted a corner kick to senior Jacob Labovitz, who headed the ball past Winthrop's goalkeeper Sam Bell to score a second goal for the Hokies.
The Eagles continued to apply pressure to Virginia Tech's defense, but were unable to stop the Hokies' momentum as sophomore Conor Pugh put up a third goal for the Hokies in the 76th minute.
Head coach Mike Brizendine was proud of his team for coming out with a win after a loss to Wake Forest this past Saturday. Brizendine has high expectations for the group going into its last two matchups of the regular season. 
"It takes executing our game plan to perfection," Brizendine said. "It takes every guy that comes off the bench bringing something to the table and raising the level." 
With the 3–0 victory, the Hokies moved to 9–2–3 overall and Martino put up his fourth clean sheet in five games. 
This momentum helps the Hokies heading into their final two matchups of the season that will be crucial in determining the team's position in the ACC tournament. 
"The group just keeps growing in confidence and we feel very good going into Sunday," Martino said. 
Entering their second-to-last regular season game, the Hokies will take on North Carolina at home on Sunday, Oct. 24, at 7 p.m.