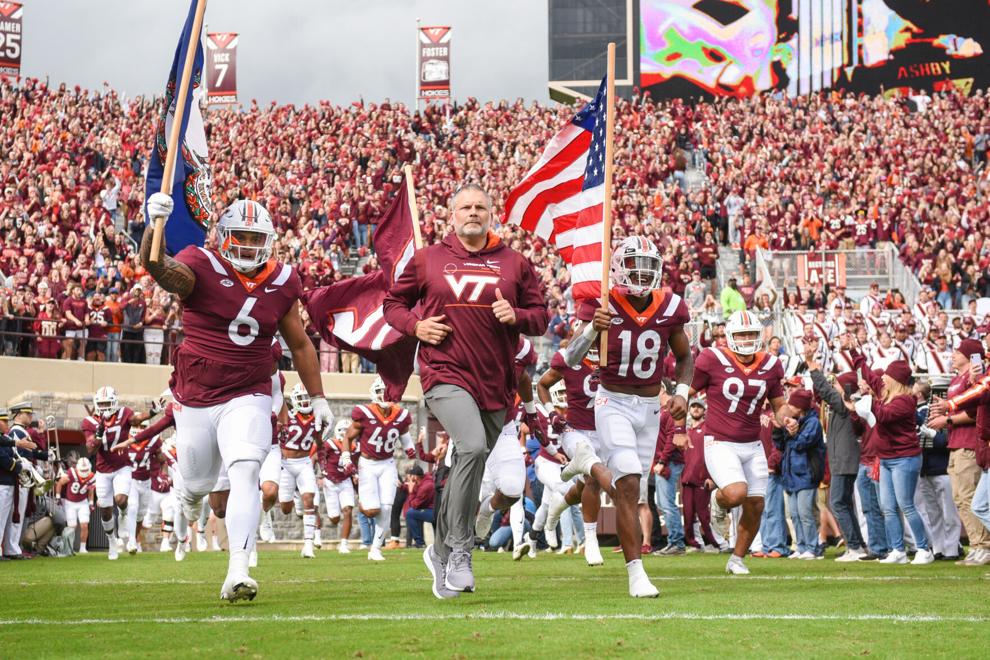 The Virginia Tech Hokies (3–3, 1–1 ACC) will face off against the Syracuse Orange (3–4, 0–3) in Lane Stadium this Saturday. The two programs have faced their fair share of struggles this season and both will be looking to get a win in order to salvage their seasons. Syracuse hasn't won a game yet in ACC play and will hope to get its first win against a Virginia Tech team reeling off a two-game losing streak.
The Orange offense is all about superstar freshman running back Sean Tucker. The 5-foot-10, 210-pound back is an elusive runner who has already rushed for 948 yards and 9 touchdowns this season, rushing for over 100 yards in all but one game. Tucker is complemented by quarterback Garrett Shrader, who doesn't bring much as a passer but is an electric runner in his own right, with 418 yards and 9 touchdowns of his own this year.
On defense, Syracuse is led by edge rusher Cody Roscoe, a fifth-year senior who has burst onto the scene this year with 7.5 sacks already. The dangerous pass rusher has been a problem for every team he's faced, constantly getting pressure and bringing down the quarterback. On the back end, Orange has one of the most underrated players in the country in redshirt junior safety Eric Coley. Coley mans the back end for the Orange and refuses to give up anything deep.
This matchup is going to come down to the running game for both teams, which gives Syracuse an edge. Neither team has much of a passing attack already, compounded by the problems strong secondaries on both teams will cause for the opposing quarterbacks. However, the Orange do have the No. 15 rushing attacks in the nation. That likely won't be slowed down by undersized defensive tackle Mario Kendricks and linebackers Dax Hollifield and Alan Tisdale, who have all struggled mightily in run defense this season.
On the other side of the ball, the Virginia Tech offense has some weapons in talents such as Raheem Blackshear and Tayvion Robinson, but there doesn't seem to be a weak link to exploit on the Syracuse defense, as the Orange boast one of the most solid units in the country.
If the defense can somehow slow down the Syracuse run game and force a few turnovers, the Hokies will give themselves a chance to win. However, if Tucker has another big game on Saturday, it will likely end in a third straight loss for Virginia Tech.
Prediction: Syracuse 28, Virginia Tech 20