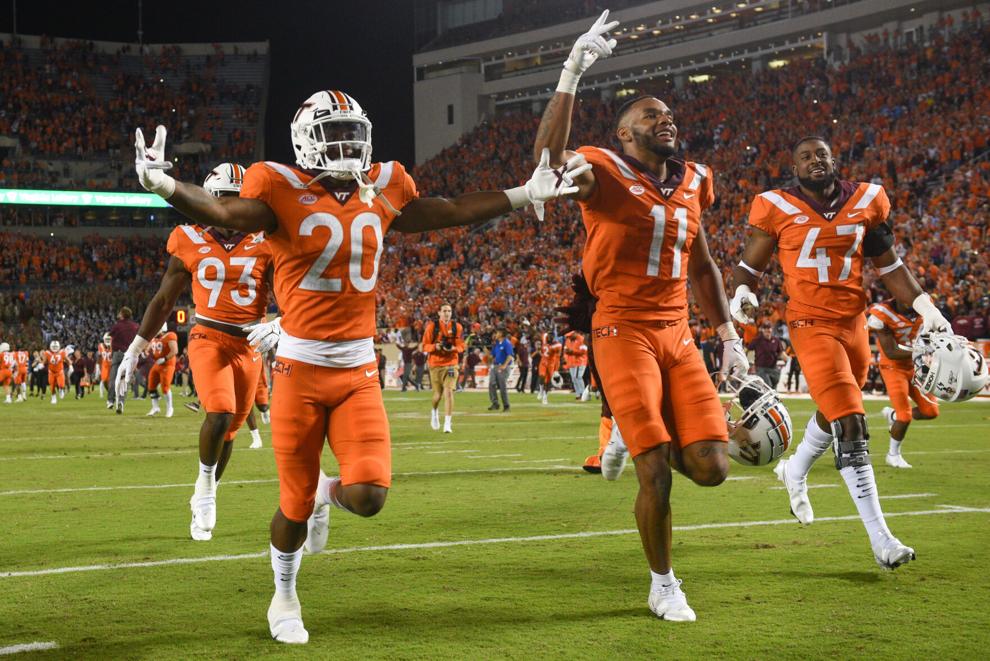 The undefeated Virginia Tech Hokies will be facing their longtime rivals, the West Virginia Mountaineers, in their first road game since the pandemic on Sept. 18.
"It has been a while, and, you know, I think the key is we should relish the opportunity to play in a game like this," said head coach Justin Fuente.
After Tech's victory over Middle Tennessee, the Hokies have been placed at No. 15 in the AP Poll. West Virginia is 1–1 on the season after defeating Long Island University on Sept. 11 in a 66–0 win. 
With West Virginia coming from the Big 12 and having one loss to Maryland, the Hokies are slated to win this matchup. Tech is currently No. 1 in the ACC at 1–0 in conference play after its huge win over North Carolina.
Tech's 35–14 win last weekend brought some concern for the Hokies as Braxton Burmeister was taken out of the game after a rough hit and replaced by Knox Kadum. Burmeister returned and seemed to show no signs of serious injury. Injuries did still bring a dark cloud over an otherwise celebratory win with captain James Mitchell enduring a knee injury which will require surgery that will sideline him for the rest of the season. This will have a big impact on the Tech roster and its offensive power.
"We've got good depth in that room," Fuente said. "James has served as (a) great leader in the room for many years now."
Adjusting to playing without such a hard-hitting player will make this match slightly more challenging for the Hokies, but Tech should still have enough talent to take down the Mountaineers.
West Virginia is currently being led by wide receiver Winston Wright Jr. who has been setting records and putting on a show for the team in the last two games. In the Mountaineers' loss to Maryland, Wright Jr. set a program record with 217 kickoff return yards. The key to ensuring a Hokie victory is for Tech to shut down Wright Jr. early on.
The two teams have a long history and will be competing for the Black Diamond Trophy, which the Hokies are looking to defend. They first played each other in 1912 and have since met 55 times. Their last matchup took place in 2017, which gave the rivalry trophy back to the Hokies. West Virginia still leads in all-time wins with 28 to the Hokies 23, but Tech is looking to start catching up on Saturday.
The Hokies have a chance to leave this game with a 3–0 record for the season and continue their strong start to the 2021 season.