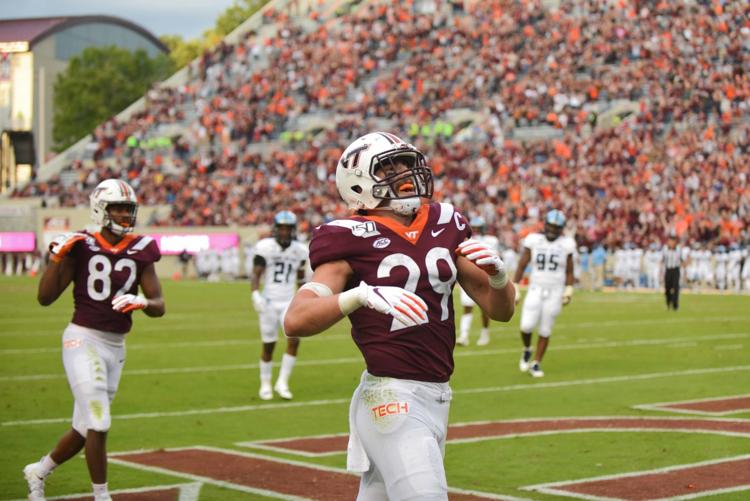 The NCAA approved former Rutgers running back Raheem Blackshear's eligibility appeal Sept. 1, allowing him to play for Virginia Tech this fall.
Blackshear, a 5-foot-9 192-pound redshirt junior, played in four games for Rutgers in 2019, posting roughly 400 all purpose yards and two touchdowns before electing to redshirt.
Blackshear decided to join the Hokies on Jan. 10, but was denied immediate eligibility by the NCAA, leading to the awaited waiver appeal decision on Tuesday.
In a press conference on Aug. 14 head coach Justin Fuente called Blackshear "a pretty remarkable talent," and sees him playing multiple positions come Sept. 19.
In his first two seasons at Rutgers, Blackshear recorded 824 rushing yards, 500 receiving yards and 10 total touchdowns.
"There's probably four to five positions on either side of the ball that he can play," Fuente said. "He is talented, highly intelligent and really skilled."
Fuente cited running backs Jalen Holston, Khalil Herbert and Keshawn King as competitors for the top running back spot alongside Blackshear, who has split time with wide receivers and running backs in fall camp.