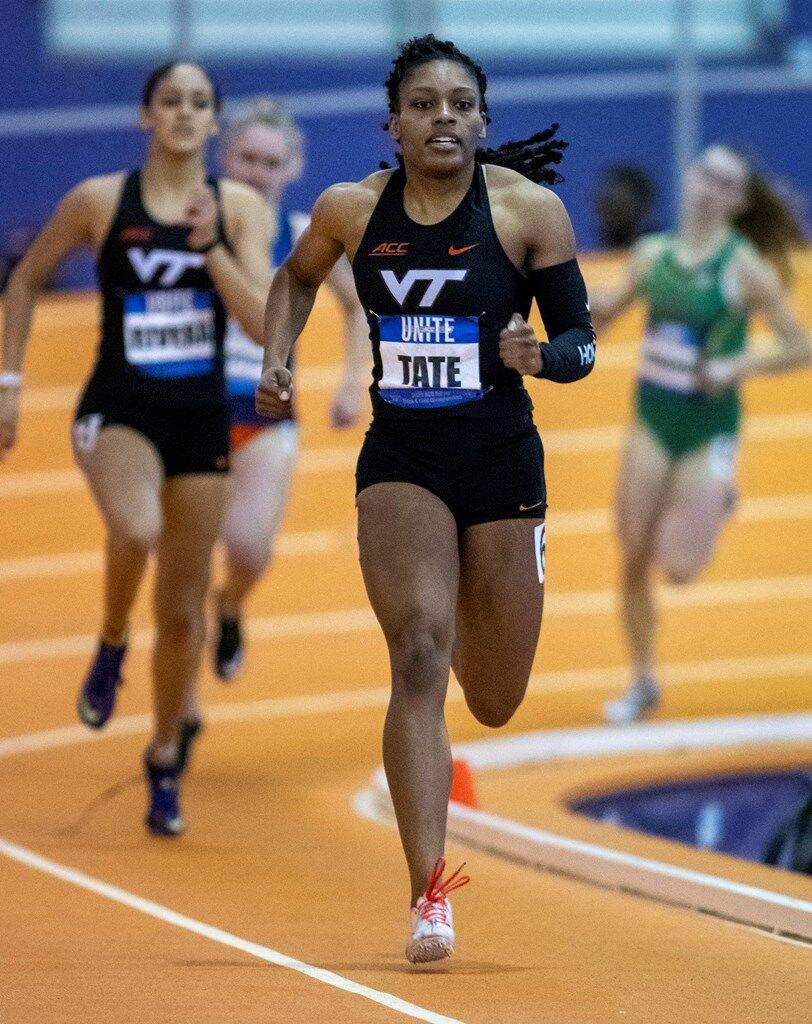 After an eventful ACC indoor championship in which the Virginia Tech's men's track and field team were victors, seven individual Hokies and three relay teams have qualified for the NCAA indoor championships.
Back-to-back ACC champion Jacory Patterson will compete in the men's 400m dash on the big stage. The ACC men's 400m dash record holder will be the fourth seed in the NCAA Championship with the time of 45.24. Lindsey Butler will compete in the women's 800m dash after taking home the ACC gold and breaking Virginia Tech's women's 800m dash record this season. With her record time of 2:01.96, she is the number one overall seed in her event. Bashir Mosavel-Lo will also compete in the 800m dash after winning the men's 800m dash in the ACC Championship. Mosavel-Lo will be the tenth seed in his event. Ben Nibbelink will be competing in two distance events: the one mile and the 3000m run. He is seeded as number 16 in both of his events. The 3000m run ACC champion, Antonio Segura Lopez, will be competing against his fellow Hokie as the 13th seed.
With a third ACC title under her belt, Rachel Baxter punched her ticket into the NCAA indoor championship in the women's pole vault; she will be the third seed in her event. The other Hokie field competitor who qualified for the national meet was Essence Henderson in the women's shot put. She is seeded in the tenth spot.
Three relay teams that qualified for this prestigious meet were the men's DMR, women's DMR and the men's 4x400. This is the first time in Virginia Tech history that the men's 4x400 relay team has qualified for the NCAA meet; they are 12th in their event. The men's DMR is seeded in the fifth position and the women's DMR are the ninth seed.
The NCAA Indoor track and field championship meet is scheduled to begin on March 12. The prelims for all these events will all occur on that same day. With last year's NCAA indoor championships being canceled due to the COVID-19 pandemic, the Hokies hope to bring home some NCAA medals this year.