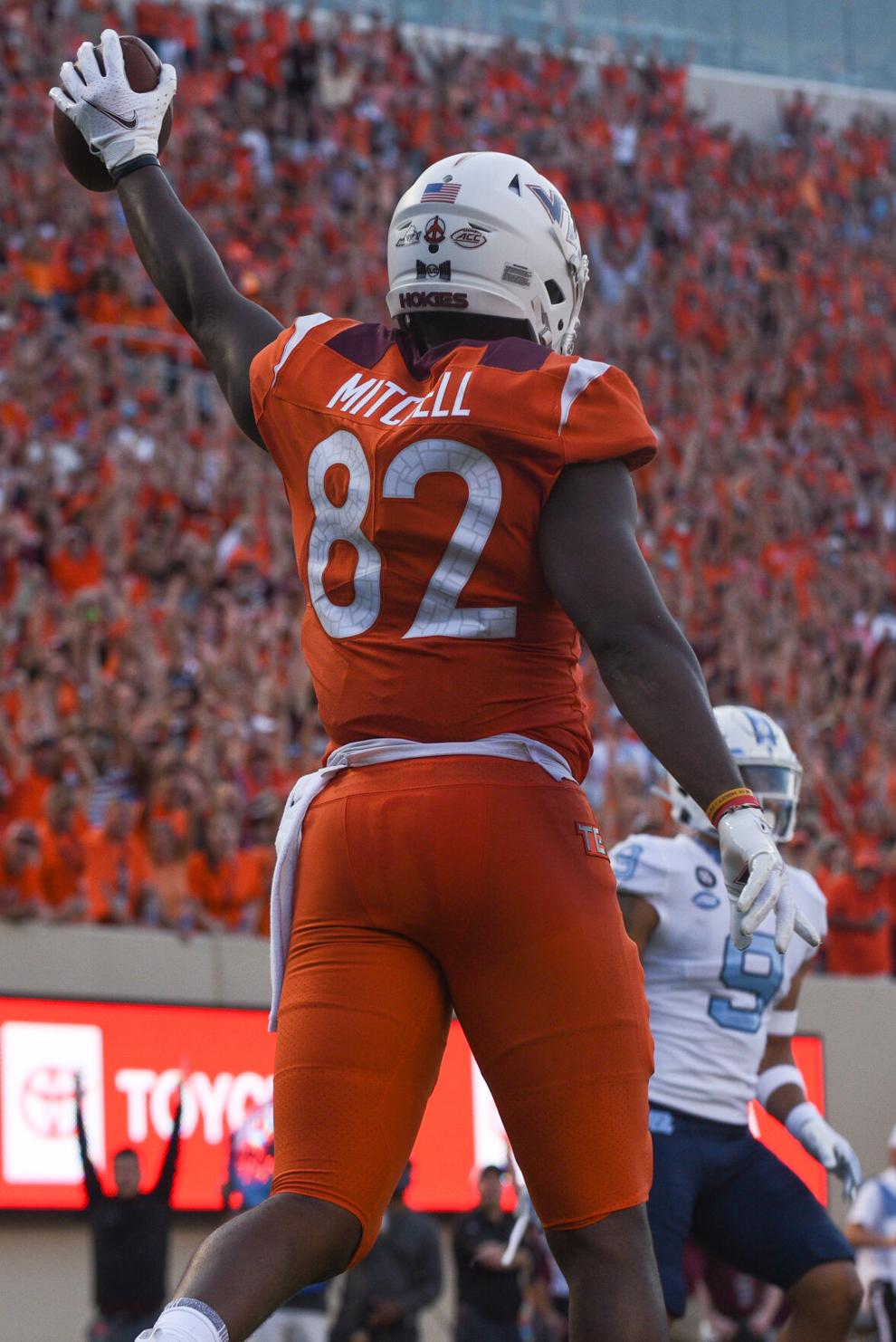 Weeks after being selected to be a captain for the Virginia Tech offense, star tight end James Mitchell is out for the season after injuring his knee in the victory against Middle Tennessee. Mitchell was jammed at the line of scrimmage for no gain early in the second half. When he got up gingerly and began to limp, Hokie Nation immediately became concerned.
Initially, head coach Justin Fuente stated Mitchell would be "fine" in the press conference after the game. Unfortunately, moments later, Fuente was informed after the MRI came back that Mitchell was done for the year.
The tight end was poised to break out this season after a successful sophomore year where he had 26 receptions, 435 receiving yards and four receiving touchdowns. Mitchell also had NFL aspirations, which now may be in question after these unfortunate events.
Mitchell made a big impact on the offensive side of the ball as he had the third-most receiving yards last season. He has had a great career with the Hokies, with 52 receptions, 838 receiving yards, seven receiving touchdowns and five rushing touchdowns.
With Mitchell out, Fuente will look to his tight end committee of redshirt junior Drake Deluliis, sophomore Nick Gallo, redshirt junior Cole Blaker and redshirt junior Ty Eller to step in his absence. Besides Gallo, who has career 11 receptions, 83 receiving and a touchdown, the other tight ends have no recorded catches or touchdowns. There is a lot of uncertainty regarding the position, but Fuente believes that, collectively, they have a chance to fill those shoes.